At Ristorante AO, we offer meal tickets that are perfect for gifts, etc.
Meal tickets can be selected for lunch and dinner, as well as the amount of money according to the purpose and budget.
Please use it for gifts, gifts, gifts, gifts, gifts, birthdays and anniversary gifts.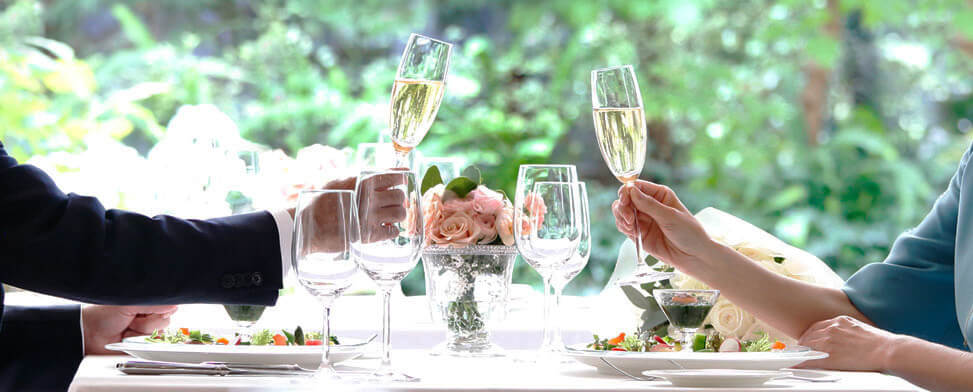 This is a Ristorante AO meal ticket that can be ordered and set according to your request.

As a lunch ticket or as a dinner ticket with a first drink, according to the scene and budget you use. We will prepare according to various applications.

Why don't you give a delicious moment to enjoy at the spectacular ocean view restaurant as a celebration for your family, a long service, or a prize for a sports tournament?

ex) Use as a gold voucher for 5,000 yen
ex) Use as a pair lunch ticket 6,653 yen (pasta course 2800 yen x 2 + tax and service charge)
* The expiration date is usually announced in six months.
* It takes about one week to create.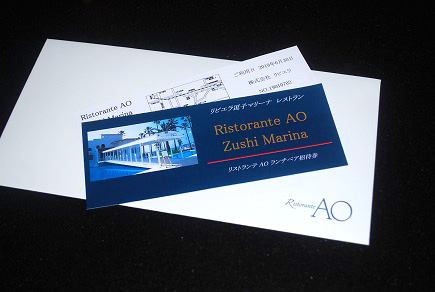 We accept over telephone or store.
Please specify the desired amount and delivery method.
Please transfer to store or designated bank account.
We will pick it up by mail or at the store.
* Please note that we will not ship to anyone other than the client.
[Regular Holiday] Tuesday (Open on public holidays)

[Regular holiday in February 2021]
1st Mon., 2nd Tue., 3rd Wed., 8th Mon., 9th Tue., 15th Mon., 16th Tue., 17th Wed., 24th Wed.
* Open on the 23rd (Tuesday / holiday).