A Riviera wedding that resonates with nature and shares happiness.
Doing the heart of hospitality that has been passed down over half a century
We will fulfill the feelings we both value.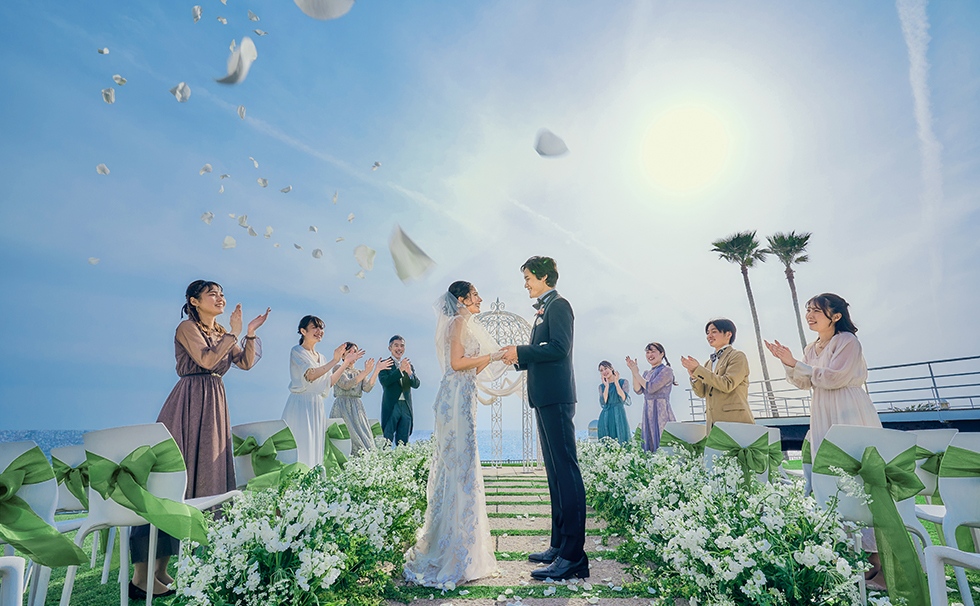 A relaxing stage embraced by nature
From the center of the city surrounded by rich greenery to the marine resort nestled in the blue sea
A wedding stage designed to harmonize with nature.
We will use your own garden and terrace to give you a day full of joy and excitement.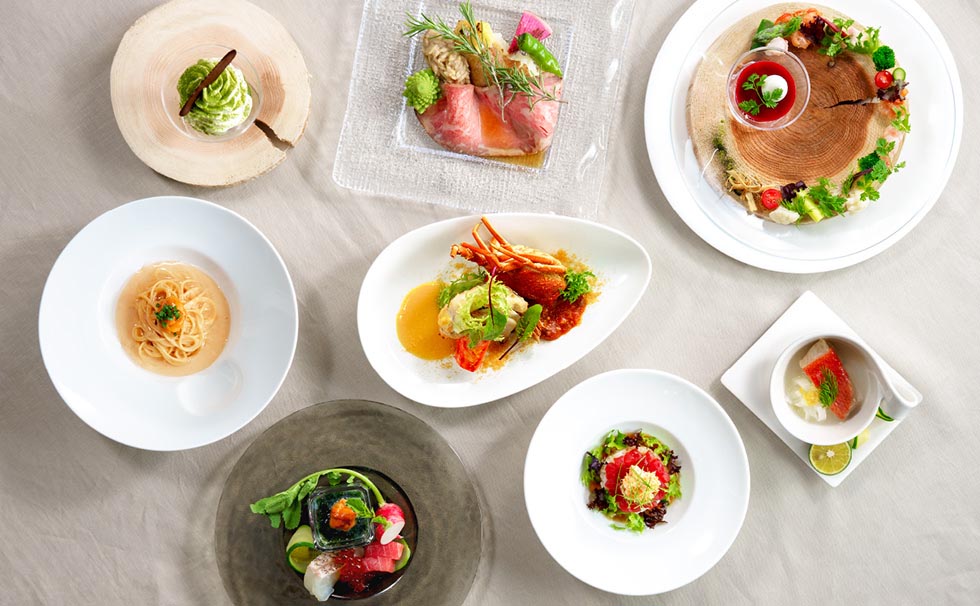 Seasonal hospitality dishes
Creative cuisine that combines Japanese cuisine tradition with world culture
Sweets that are adorable for the eyes that satisfy guests with a smile.
Please enjoy the specialty of the Riviera.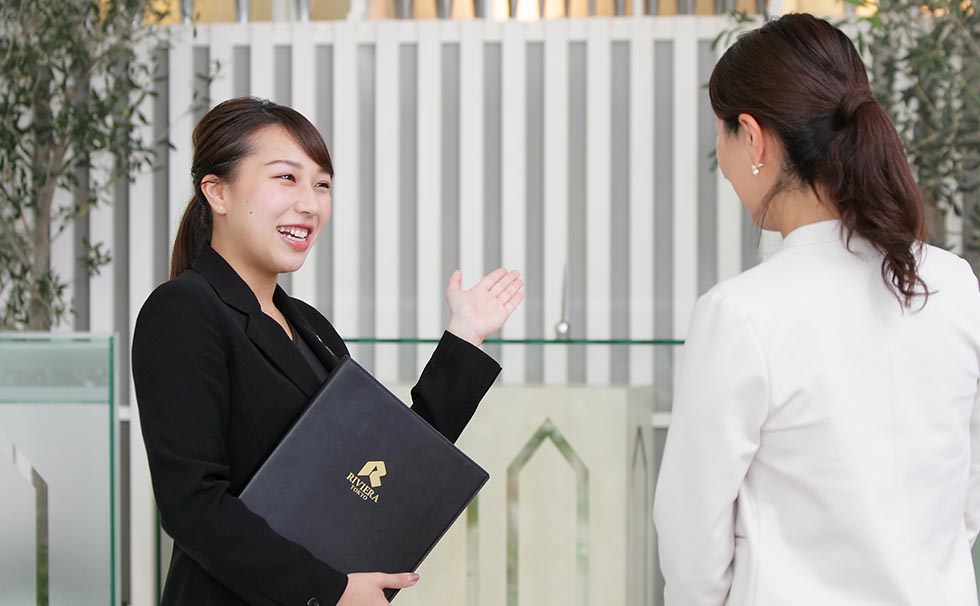 A service style that is close to your heart
Riviera hospitality cultivated over a long history.
Make your wedding unique and entertain your guests
I will do my best to support you.