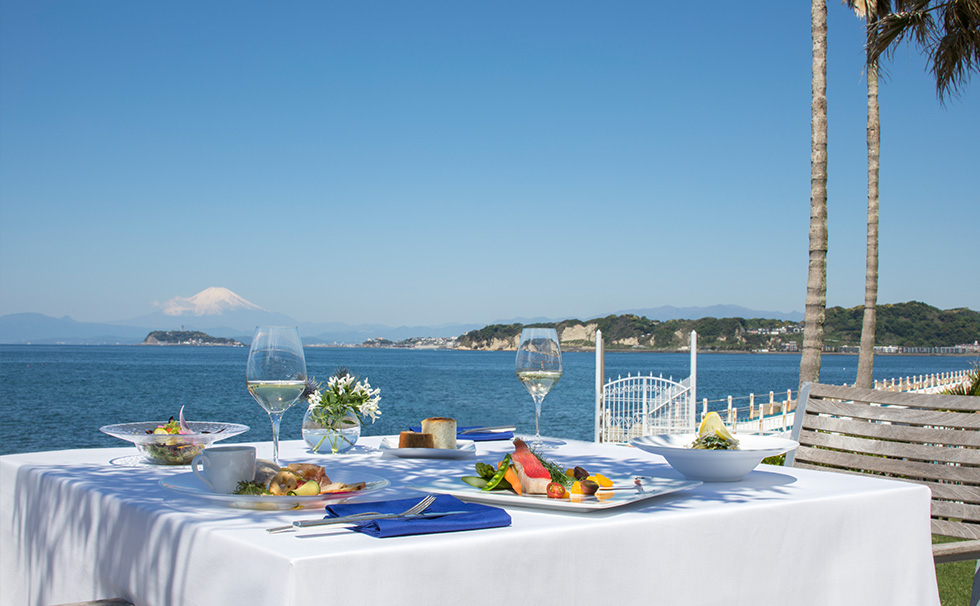 Located at the tip of the Marina Resort `` Riviera Zushi Marina '', 50 minutes from the city center and 10 minutes from Kamakura Station,
A spectacular view of all seats ocean view
Seaside dining overlooking Mt. Fuji
"Ristorante AO Zushi Marina" is a concept Italian restaurant where you can see Mt. Fuji and Enoshima out of the window and overlook the blue sea from any seat.
In the spring and summer, you can feel the sea breeze while enjoying the atmosphere of a resort lined with palm trees.
In autumn and winter, the clear air unique to this season will make the superb view in front of you even more beautiful.
Please spend a relaxing time in the scenery you can enjoy every season.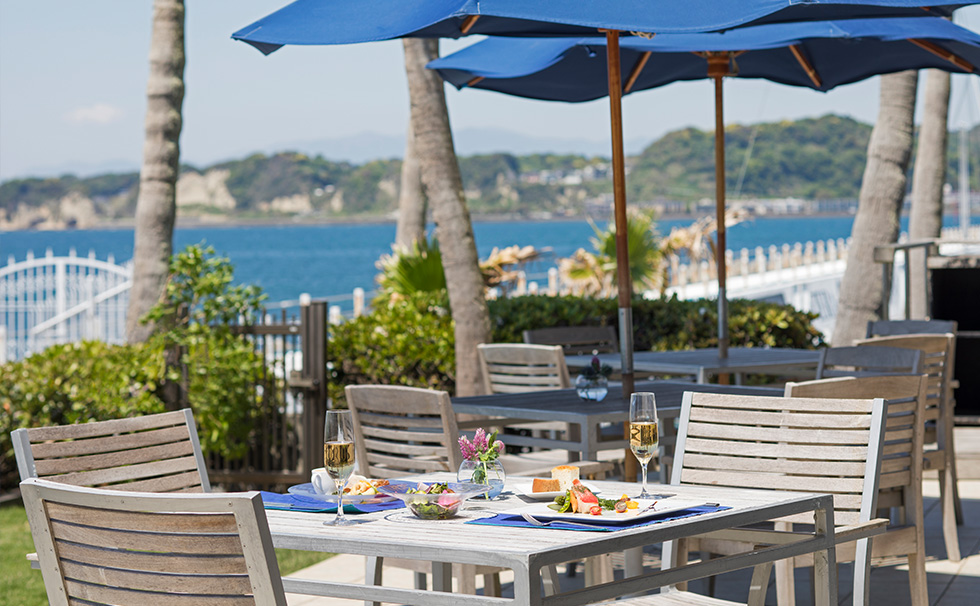 During daytime, there is also a terrace seat where the comfortable sea breeze blows in front of the sea. You can enjoy extraordinary life while watching the marina with yachts and cruisers.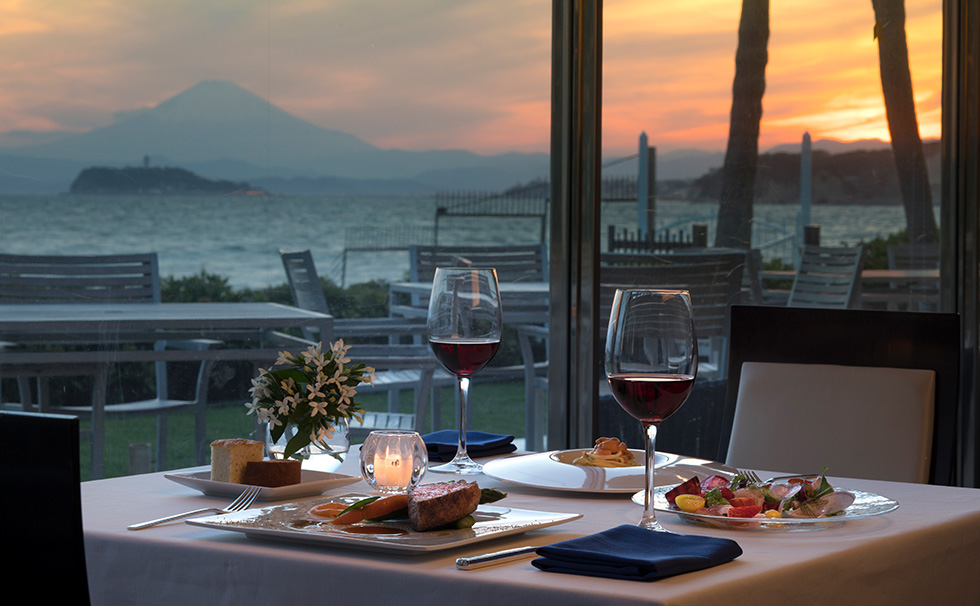 At sunset before sunset, toast while watching the changing sky with a different expression every moment. You can spend such a luxurious time.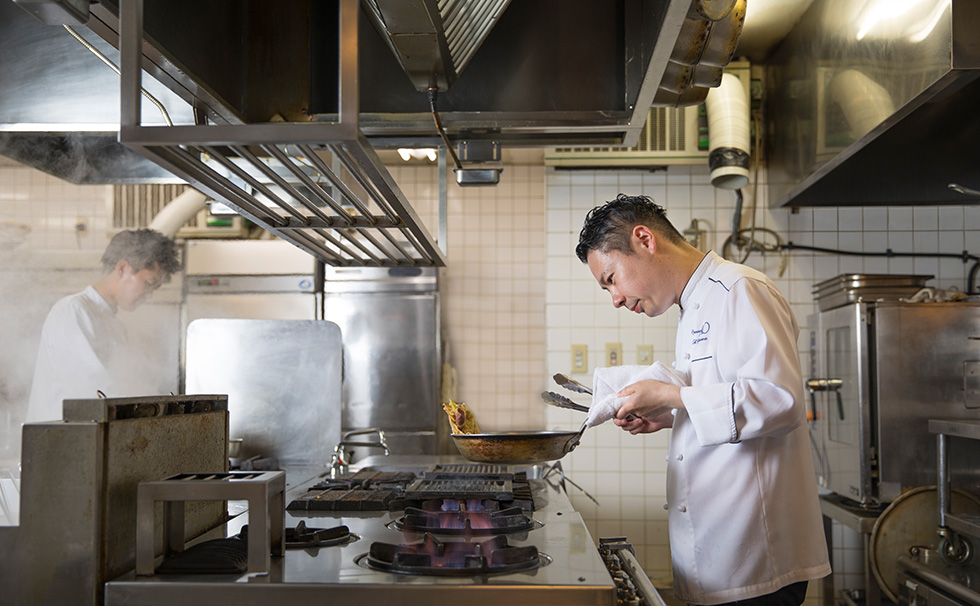 Discover the unique taste of this place
Please enjoy the local production of local consumption Italian using seafood caught in Sagami Bay, vegetables from our own vegetable garden in the Riviera Zushi Marina, Kamakura vegetables and Hayama beef.
The up-and-coming chef Ogawa, trained with Michelin stars on the Italian mainland, trains and offers a wide variety of à la carte courses, as well as course dishes as well as freshly baked pizza in a full-scale kettle.
In addition, it is one of the "Hayama beef designated restaurants" that can be eaten only at 20 stores designated by the Miura Peninsula Dairy Association that breeds Hayama beef.
Immerse yourself in the resort feeling
We will provide you with a sophisticated space that is suitable not only for ordinary meals but also for special anniversaries.
Enjoy a luxurious time with your fellow friends and your precious family, as if you were in a resort.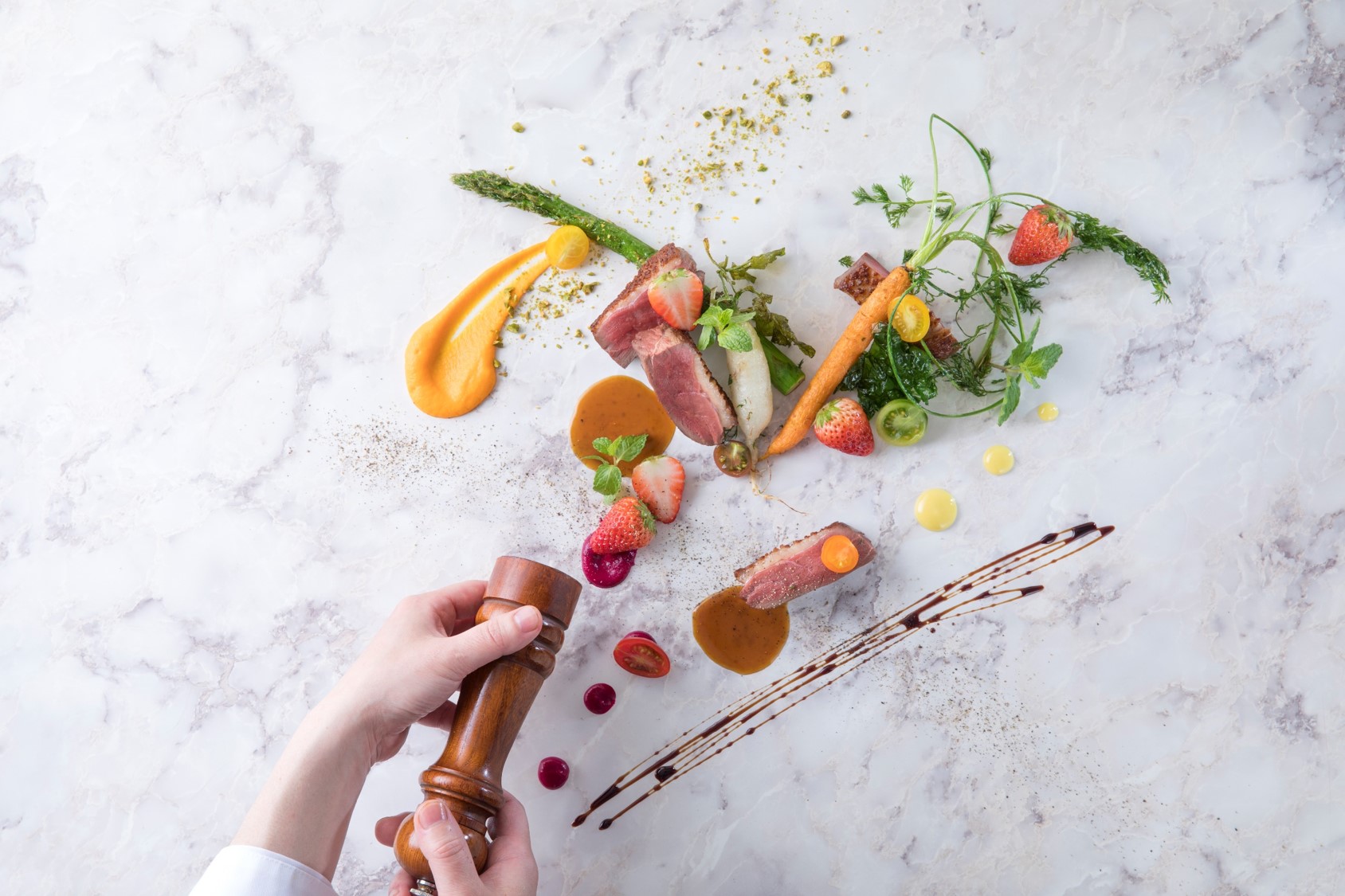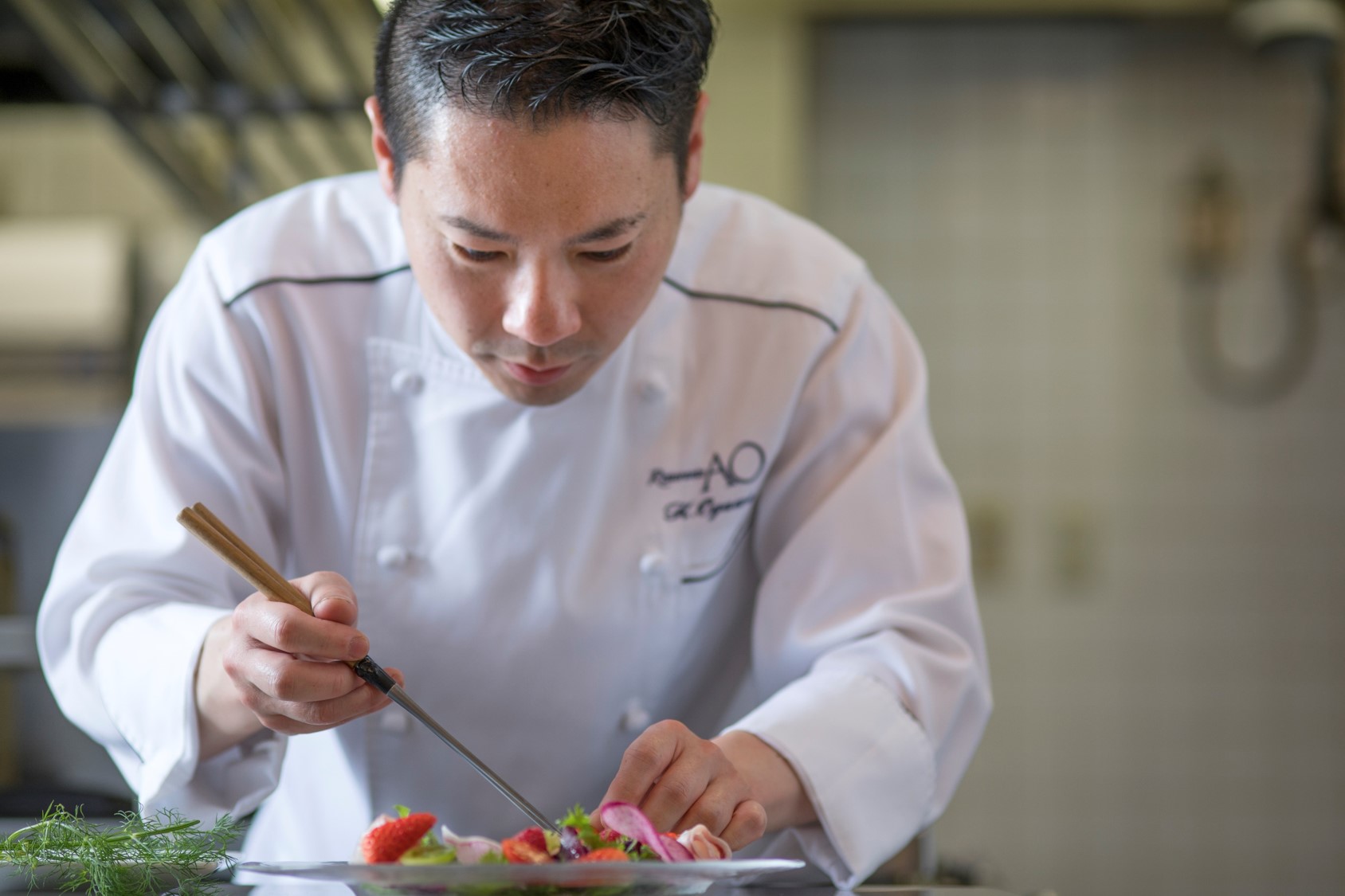 Start from Japanese cuisine, then go to Italy and practice at Michelin star restaurants in various places. After returning to Japan, entered the Italian restaurant on the Riviera. In 2017, he became the main chef of Ristorante AO Aoyama, and continues to create dishes that satisfy customers in Tokyo with many gourmets. In 2019, he became the main chef of Ristorante AO Zushi Marina.