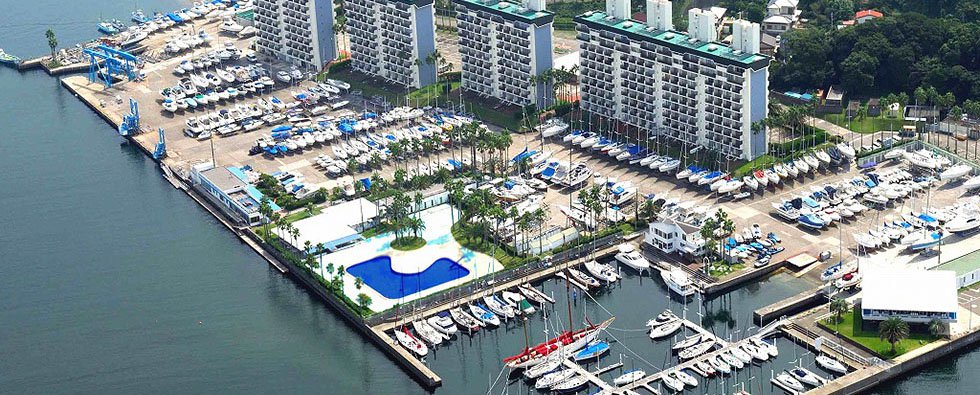 There is the luxury of leaving the city a little away from the city and extraordinary.
Riviera Seabornia Marina has long been a leading marine resort in Japan.
The warmest climate at the southernmost tip of Miura Peninsula, the surrounding forest of Koajiro, deep water and calm waves.
One of the best harbors in the east, boasting the best scenery and natural conditions
Enjoy a variety of marine leisure at a resort like an adult hideaway.
ENJOY RIVIERA SEABORNIA MARINA
How to enjoy the Riviera Seabornia Marina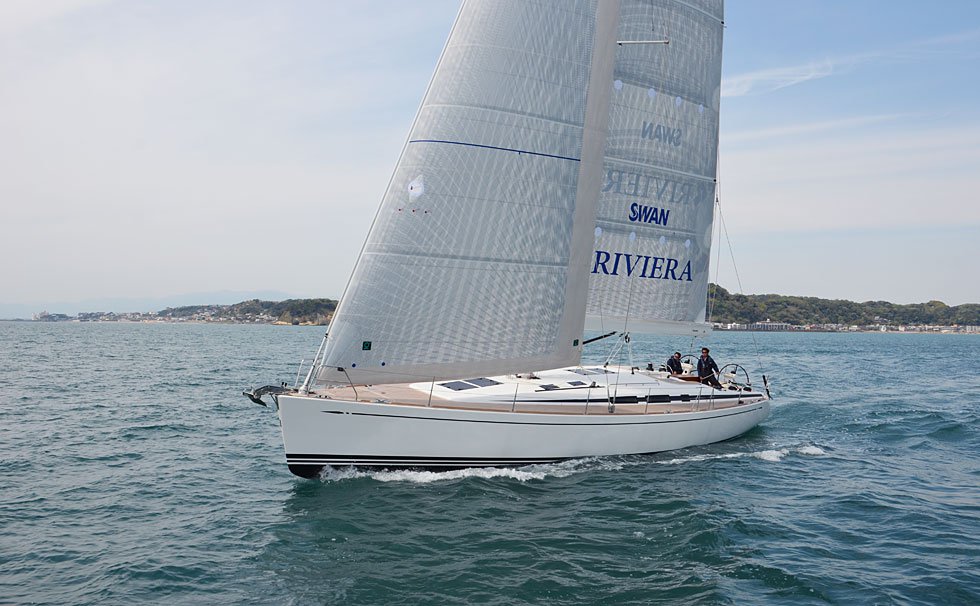 A wide range of marina, including visitor use as a "sea station", boat storage, boat purchase, boat license acquisition and cruising, glamping, fishing, and boat sharing as a member of "The Riviera Resort Club" We are proposing a life.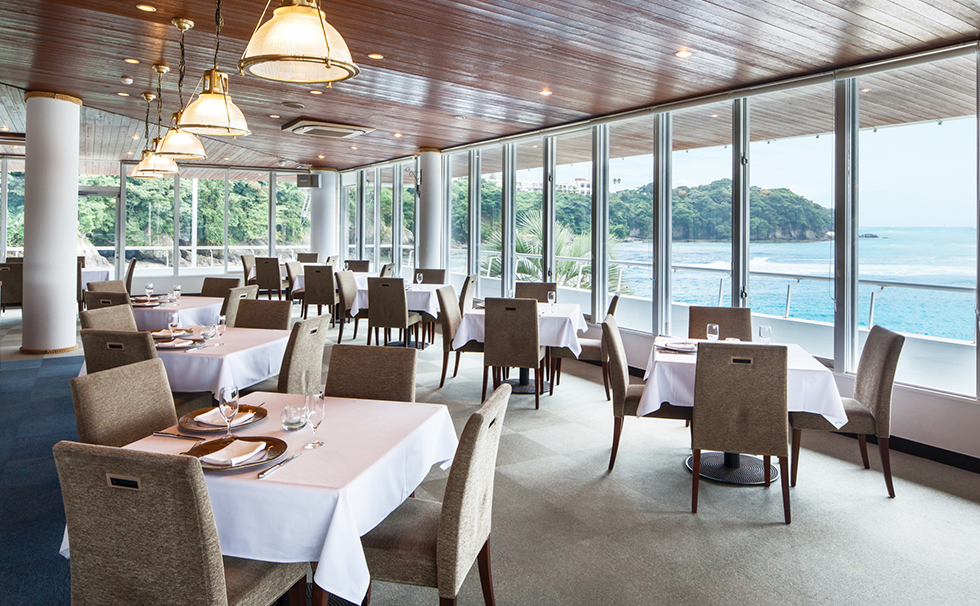 The Seabornia Clubhouse Restaurant is a creative restaurant where you can see the sunset over Mt. Fuji, Enoshima, and Sagami Bay in the evening.The chef will propose seasonal menus for everyday use, anniversaries, and parties.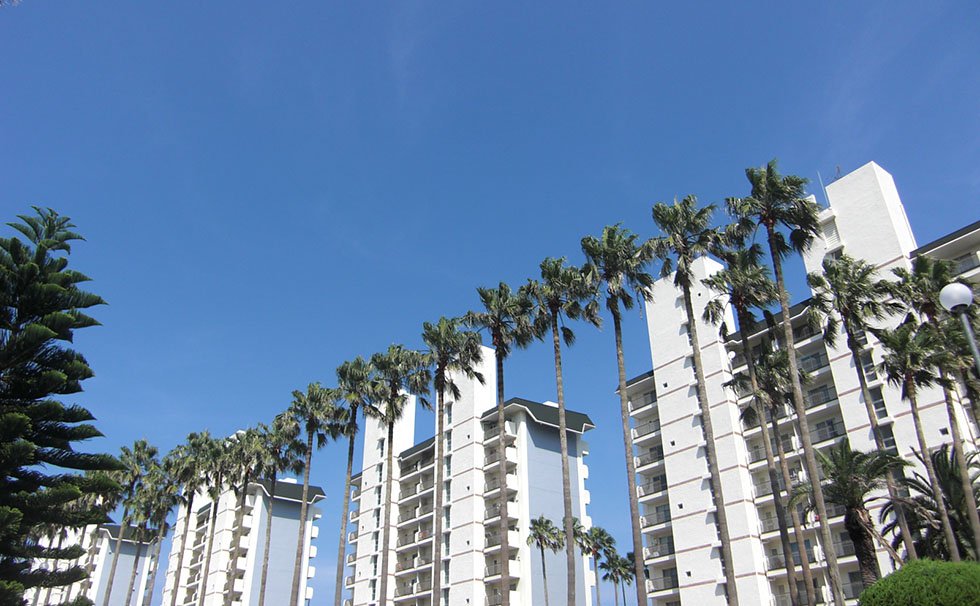 The Riviera Seabornia Marina condominiums, which are also popular as a second house for those who want to spend their vacation at sea, all have ocean views.Let us handle everything from remodeling to house cleaning, including purchasing, renting and buying and selling.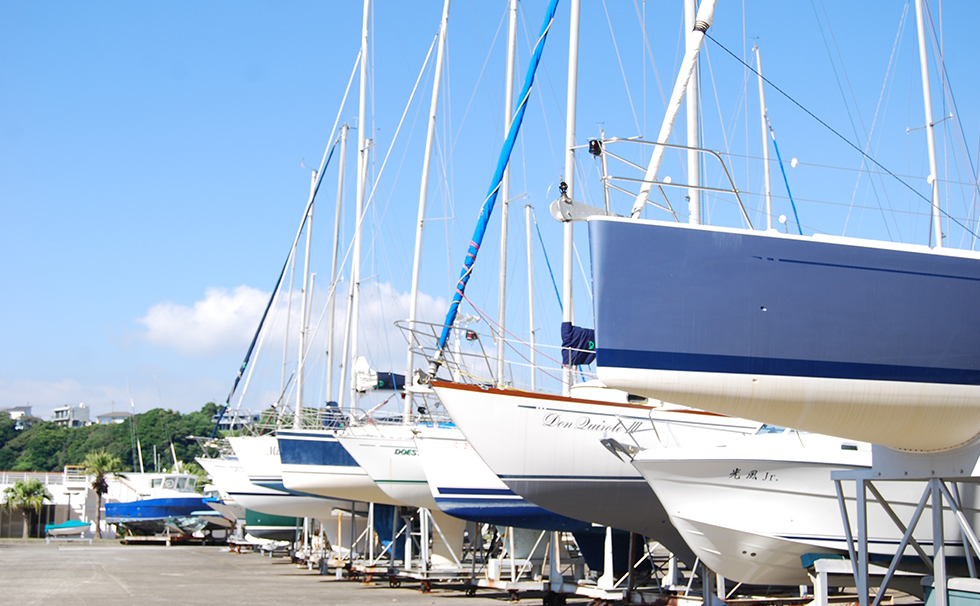 ▼ Harbourfront
Business hours change depending on the season.
[Regular holiday]
April 16th-July 15th Tuesday
July 16th-August 31st
September 1st-October 15th Tuesday
October 16th-April 15th Tuesday / Wednesday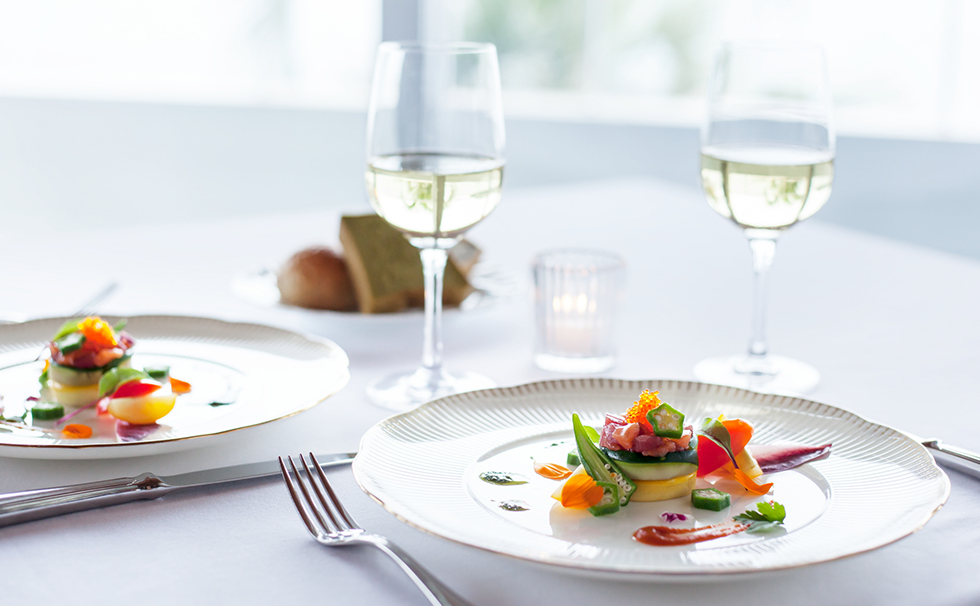 ▼ Seabornia Clubhouse Restaurant
[Weekdays]
Lunch 11: 00-16: 30 (15:30 L.O.)
【Weekends and holidays】
Lunch 11: 00-15: 30 L.O. Cafe 15: 30-17: 00 L.O.
Dinner 17: 00-20: 00 (19:00 L.O.)
[Regular holiday]
Closed on Mondays, Tuesdays and Wednesdays (open on public holidays)
Please note that business hours and regular holidays vary depending on the season.Please see HP for details

Business hours are subject to change.
Click here for restaurant website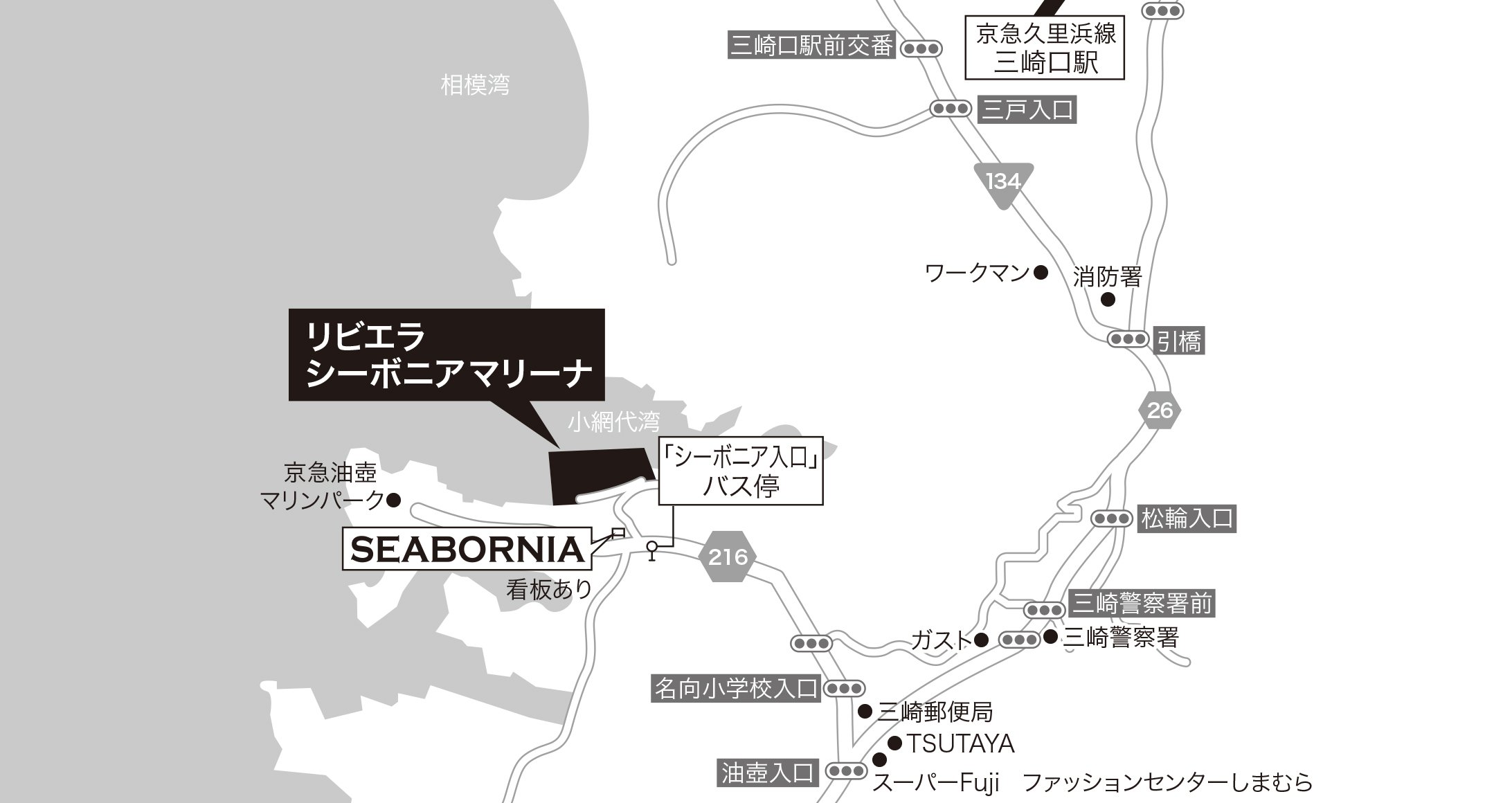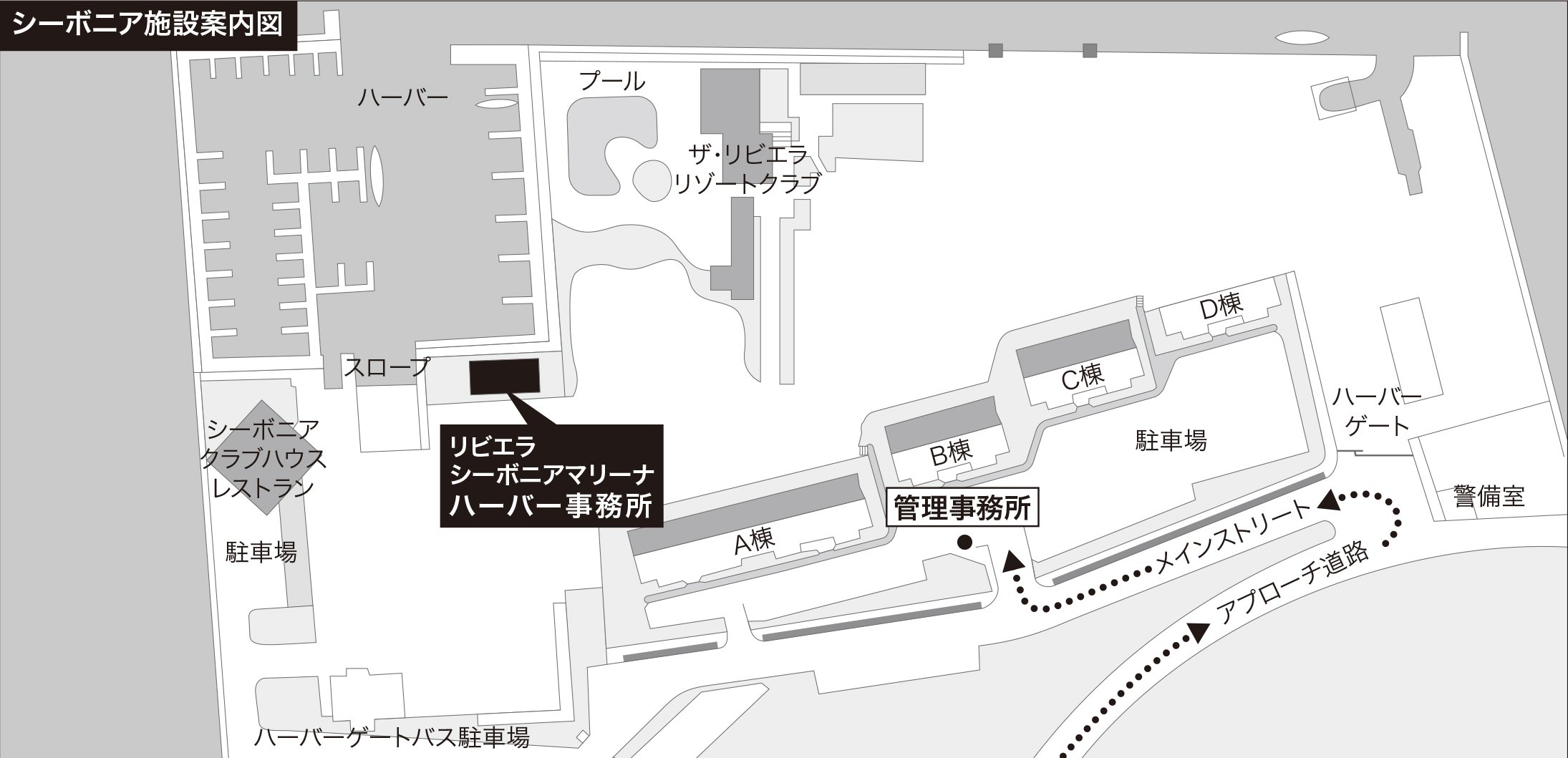 ▼ Customers coming by car
Daisan Keihin or Metropolitan Expressway Yokohane Line ⇒ Yokohama Shindo ⇒ Take Yokohama Yokosuka Road toward Yokosuka and get off at Kinugasa IC ⇒ San
Ura Jukan Expressway, turn left at the forest entrance ⇒ Route 134 ⇒ turn right at the Aburatsubo entrance ⇒ Riviera Seabornia Marina
▼ When using the "bus" from the nearest station
Keikyu Line Misakiguchi Station ⇒ Keihin Electric Express Bus "No. 1" stop bound for "Aburatsubo Marine Park" (about 15 minutes)
⇒ Get off at "Seabornia entrance" stop (3 minutes walk)
Koajiro / Seabornia Marina Sea Station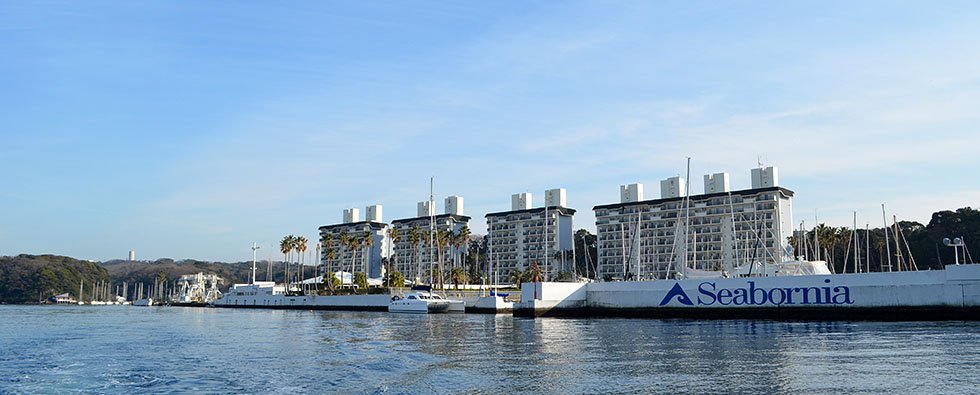 A seaside station with a beautiful panoramic view of Sagami Bay overlooking the majestic Mt. Fuji.
A guest berth is available for guests arriving by boat as an entrance from the sea.
See Koajiro / Seabornia Marina Sea Station
Ecology activities at Riviera Resort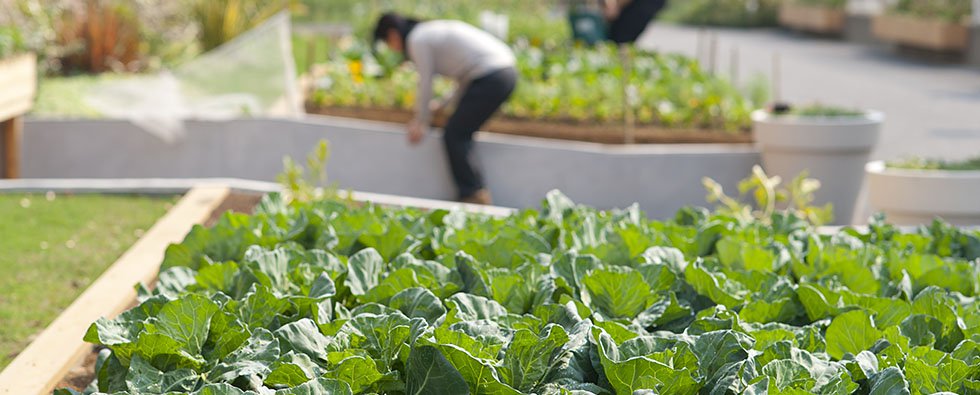 At Riviera Resort, we want to be a company that is friendly to the earth and people.
We are actively engaged in ecology activities centered on the ocean, the atmosphere, the earth, space, and energy.