TOTAL SUPPORT
Reliable support
A Riviera wedding that values ​​your feelings above all.
Experienced professionals form a team for each, shape dreams and commitments,
We will also propose a wonderful production.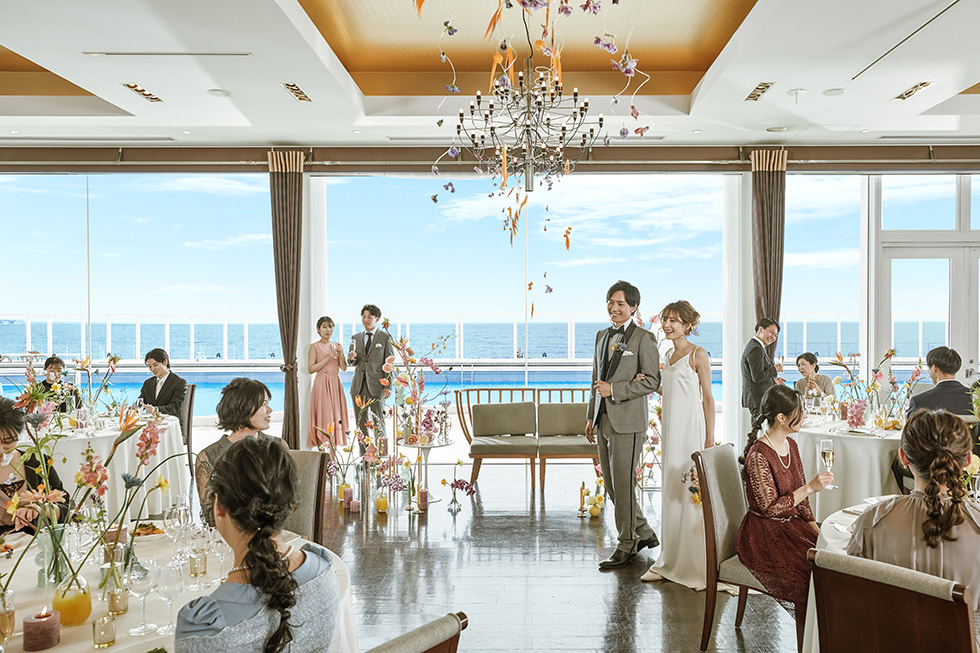 Hair makeup on dress
With detailed support
Grant your longing bride.
DRESS syndrome
Eur-lex.europa.eu eur-lex.europa.eu
Color a special day
Encounter with a fateful dress
A dress salon with a wide selection of fashionable, seasonal dresses and accessories.
The stylist will advise you on the right selection for you.
Please repeat the fitting to your heart's content in a relaxing space.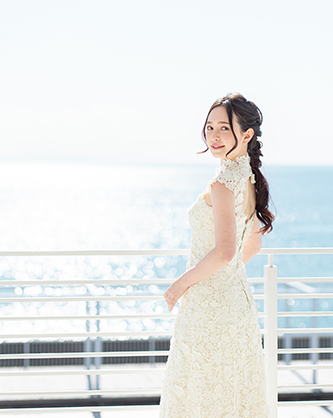 WEDDING DRESS
Wedding dress
From light lines full of resort feeling to classical styles, we offer a variety of high-quality and comfortable dresses.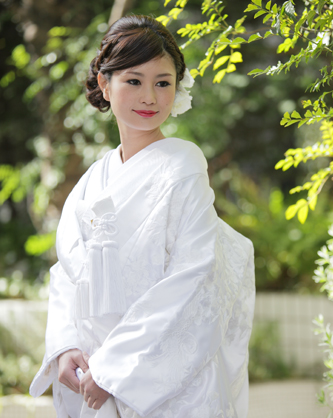 KIMONO
Kimono
The finest kimono will gracefully color the bride.Styling from orthodox to modern style is at your disposal.
Dress salon
--FOUR SIS & CO.-
HAIR MAKE
Hair makeup
Magic the bride to bring out the best beauty
Blythe makeup
We will maximize the beauty of that person and create a gorgeous style suitable for a party.
Makeup studio
-RIVIERA MAKE UP STUDIO-
Please feel free to contact the artist in charge if you have any questions or concerns as well as requests.We will support you with all your heart so that you can reach the production with peace of mind.

A flower production that expresses the uniqueness of both.
Photos and movies that spell memories of guests.
We will deliver everything of high quality.
FLOWER
フ ラ ワ ー
Turn your dreams and longings into shape
One wedding flower in the world
Bouquet packed with the bride's commitment.
Coordination that makes the Riviera's unique venue more attractive.
An exclusive florist will inspire you and propose a single flower in the world.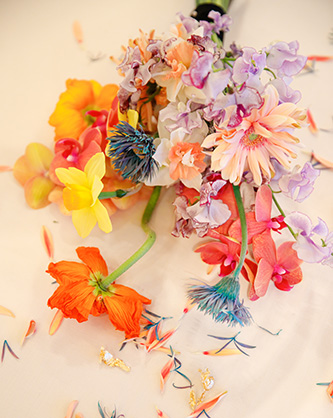 PACKAGES
bouquet
To suit the theme of the party and the design of the dress.Create your desired bouquet by bundling seasonal flowers and your favorite flowers.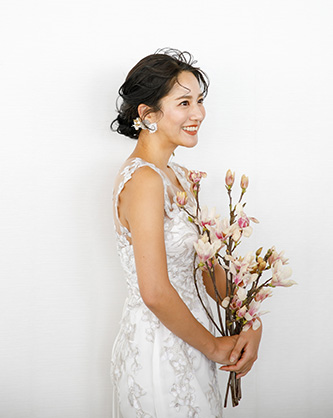 HEAD DRESSS
Headdress
Small items such as headdresses made from the same flower materials as the bouquet are also arranged in total. It is also fashionable to match flower decorations with kimono.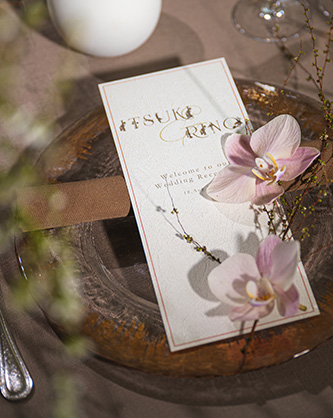 COORDINATE
Venue coordination
Thorough quality control so that the space can be produced in a beautifully blooming state. On the day, set just before and welcome you with fresh flowers.
YOUR ORIGINAL
Luxury hospitality with completely custom made
Florist asks the story directly to create the design picture, from the image and concept color, the flower material and the vase that they both envision to their heart. A unique and special flower presentation will be the ultimate hospitality for your precious guests.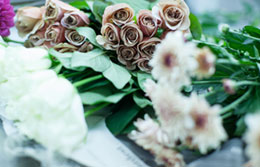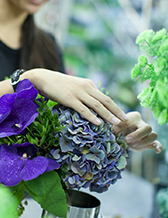 We produce flower decorations and bouquets that meet the wishes of both of them with sincerity. Depending on the color and design of the flowers, the atmosphere changes drastically even at the same venue, so it is always exciting to make and set up.
PHOTO
Picture
Forever, every moment of happiness
A photograph that will become a treasure of a lifetime
The natural facial expressions of the two and the guests, and the moments of joy and excitement will last forever.


CINEMA
cinema
Spin the two stories like a movie
Cinema filled with many thoughts
Keeping important scenes beautiful. Don't miss an unexpected expression, a warm smile or tears.
We will take a vivid picture of your day and create a work that you will want to look back on again and again.



Customer joy is our joy.
Snuggle up with each person's thoughts
I will do my best to welcome you.
SERVICE
Services
Create a time where everyone can smile
Riviera service style
Before the party, all the service staff will share your information, such as the progress of the production, the production, and the individual response to allergies.
In addition, an exclusive sommelier proposes the best drink for each person's taste and cuisine.
We promise a time and space that everyone can relax and enjoy.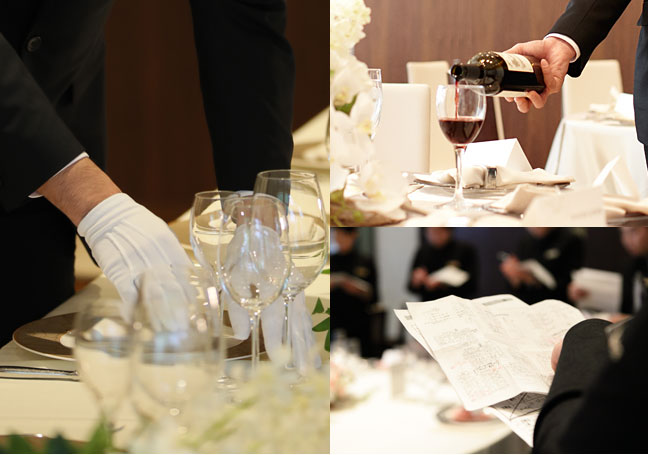 Information is shared with all service staff before the party.We will respond to allergies individually and confirm the production in advance.
In addition, there are many sommeliers, and we will propose the best drink for your meal.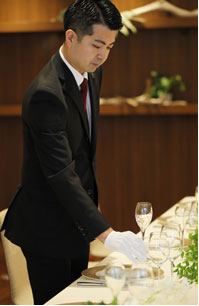 After the meeting with the bride and groom, all staff will repeatedly practice, such as serving food, sound and lighting, on the day of the wedding. We play an important role in hosting guests as a substitute for them. To progress through various programs in a limited amount of time. And we value everybody's relaxation.
GUEST SPACE
Enriched in the hall. Relaxing guest space
There are many waiting spaces for guests so that you can spend a comfortable waiting time. We will guide you according to the venue.
Guest space information


With a row of palm trees that continue straight
Harbor view overlooking Enoshima and Mt. Fuji
Invites guests to another world.
HOTEL STAY
Hotel stay
Staying at "MALIBU HOTEL" that creates extraordinary life
Make your special day more memorable
Small luxury hotel "MALIBU HOTEL" is born in Riviera Zushi Marina.
It will be a memorable occasion that you will want to cherish because it is a special wedding day.
Because all 11 rooms are all suites, MALIBU HOTEL
We promise the highest level of hospitality and relaxation time.

Not only the bride and groom's night and night stay, but also the parents' stay.
STAY PLAN
Stay plan
It tends to be busy on the day of the wedding or after the reception. Why not enjoy an elegant resort wedding by adding the night before and after the night? It is also wonderful to enjoy a spa, yoga, and cruise unique to the marina.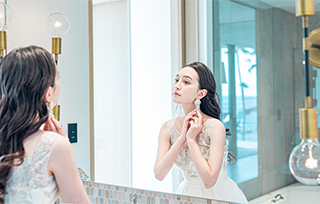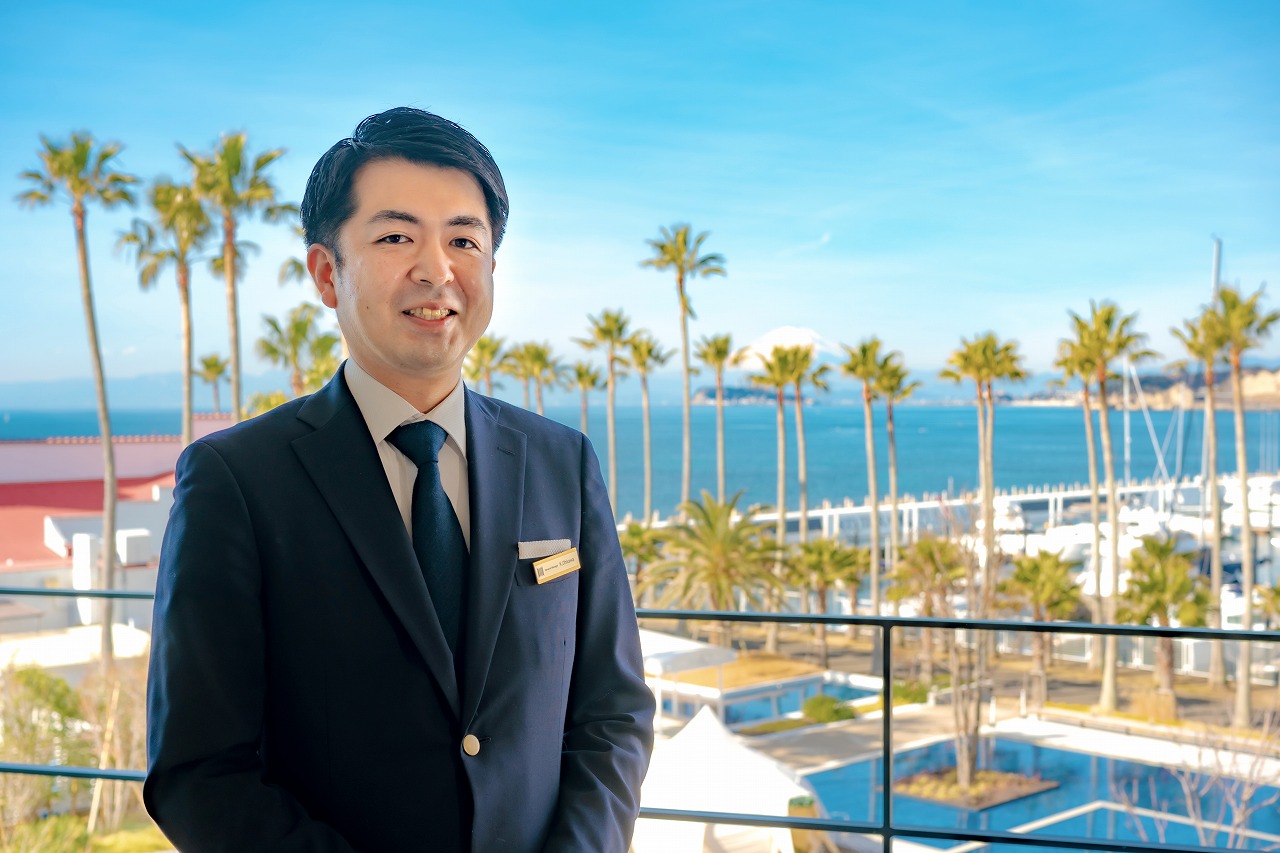 As a Riviera staff member, I am very pleased that the hotel has opened in the Riviera Zushi Marina and is able to offer a wedding ceremony for everyone. We will support your precious time.

Malibu Hotel
-MALIBU HOTEL-
Grand opening in March 2020 at Riviera Zushi Marina.All 3 guest rooms are all suites, creating a relaxing space where you can enjoy the luxury of doing nothing and enriching the contents unique to the Riviera Zushi Marina.In addition, Japan's first landing restaurant "MALIBU FARM" will open at the same time on the adjacent site.
[Weekdays] 11: 00-18: 00 [Saturday, Sunday and public holidays] 9: 00-19: 00
Tuesdays and Wednesdays (except holidays)