A dish that uses seasonal ingredients and makes full use of Japanese techniques inherited from the restaurant "Hakuunkaku".
Enjoy a dinner with an important person while watching the private garden.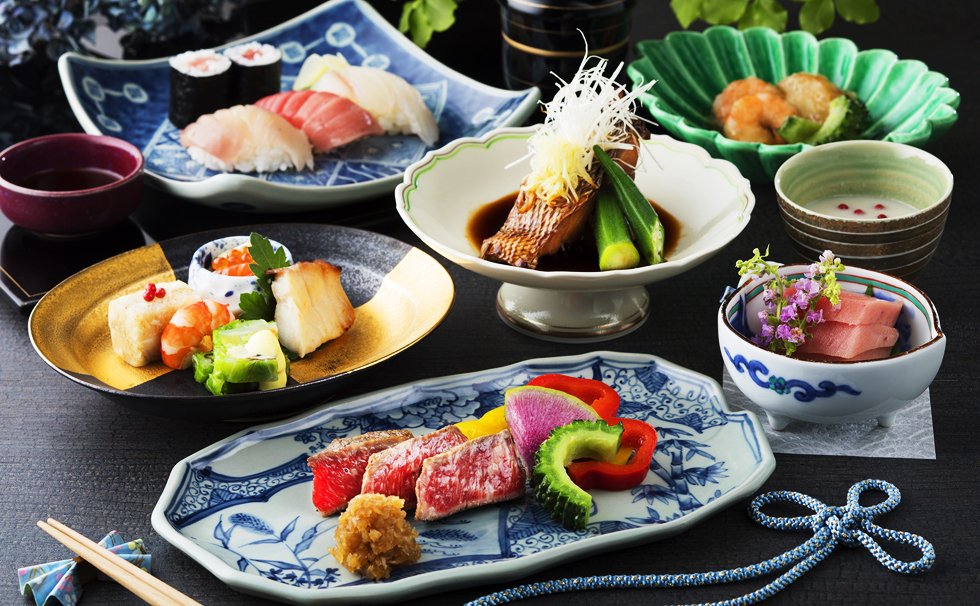 Wind ~ KAZE ~
[Shiraunkaku-Riviera 70th Anniversary Course]
* Reservation required by the day before *
◆ appetizer
Steamed seafood / Tosa vinegar jelly / Smoked duck and inca potato salad / Spring vegetable color

◆ Soup and sashimi
Turnip soup / Yuzu / Seasonal fresh fish

◆ Onna
Assorted Tempura (Kakiage of White Shrimp / Wakasagi / Lotus Root / Rape / Marju / Kyoto Ginseng Fried) / Sirloin Steak / Grated with Ikura

◆ rice
Nigiri sushi / red soup

◆ Dessert
Patissier original

* The content is left to the chef and is only an example.
《Reservation required by the day before》 6,000 yen (excluding tax)
Click here for reservation of Kaze ~ KAZE ~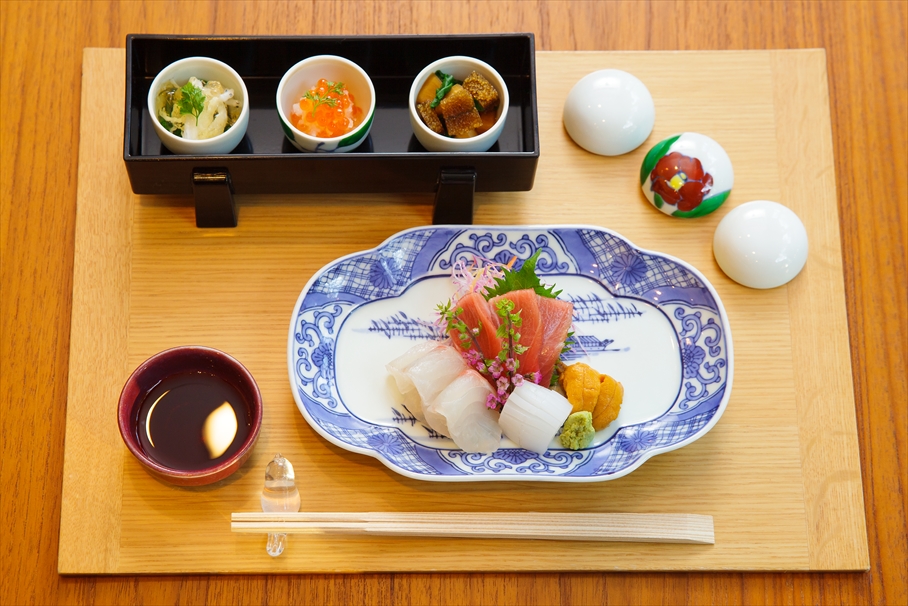 If you make a reservation for "cloud" and "garden" by the day before
You can enjoy pot rice cooked one pot at a time
※ "Wind" requires reservation by the day before