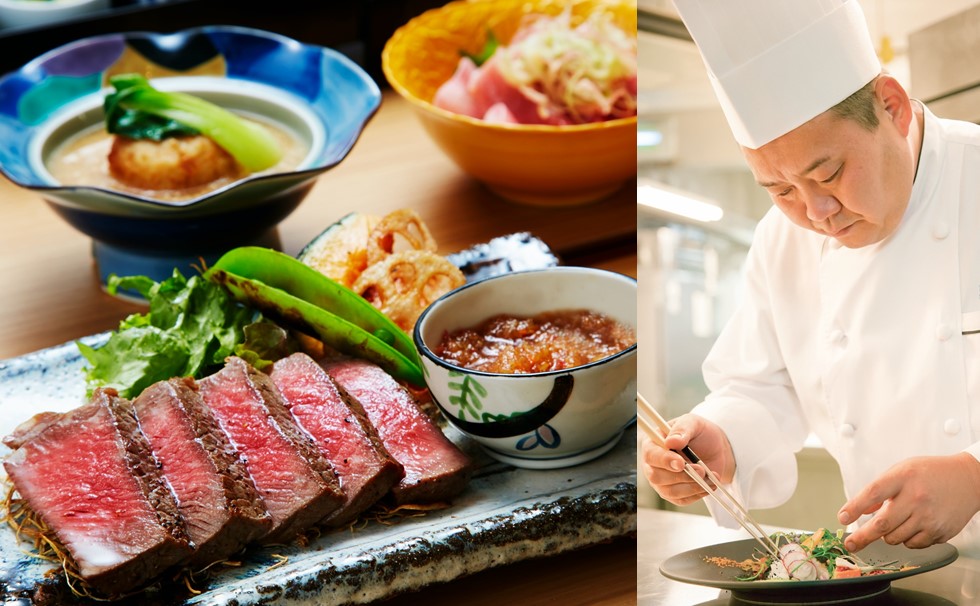 ~ Aka beef and "Fire Country" Kumamoto's seasonal ingredients making party ~
【Holding date】
May 29th Sat. 11: 30 ~

[Fee]
8,000 yen per person (tax and service charge included)

"Kumamoto, the land of fire" has many traditions related to fire, such as "Mt. Aso, an active volcano" and "Aso Fire Festival".Blessed with abundant nature, it is a land where you can get a lot of delicious seafood and agricultural products.Among them, we will prepare special kaiseki meals that use plenty of Kumamoto ingredients, including Kumamoto-born Japanese beef "Aka beef" that has less excess fat and more umami.
《Riviera Chef Shinji Okano》
After training at "Japanese Cuisine Choya" and "Hotel Rikyu", he became the deputy chef of "Riviera Tokyo" following the restaurant "Hakuunkaku" which opened in 1950.After serving as the chef of the Riviera Zushi Marina, he has been appointed as the head chef of the domestic "Riviera" kitchens.Although it is based on traditional Japanese cooking techniques, it is not bound by the framework of "Japanese" and combines tastes from all over the world, and is highly evaluated by domestic and foreign customers.
[Phoneephone reception] 11: 00-18: 00 (9: 00-19: 00 on Saturdays, Sundays and holidays) 
[Regular holiday] Tue/Wednesday