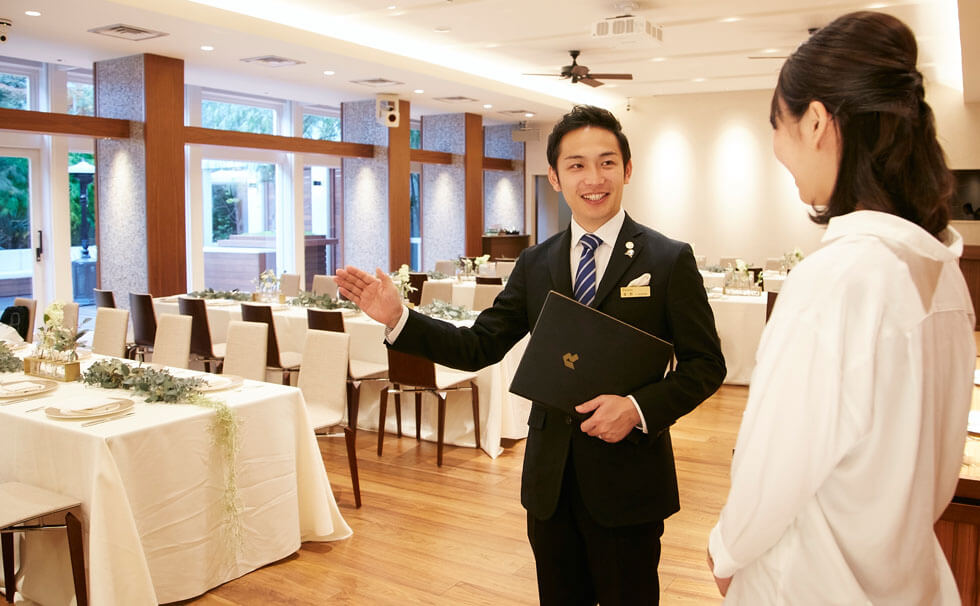 The dedicated staff will listen to your requests in detail and make proposals unique to the Riviera using various party venues.
Specific proposal contents
We ask customers' wishes, budget, number of people, purpose of Events in detail, and select venue. We plan the whole production and progress.
Directing and arranging dishes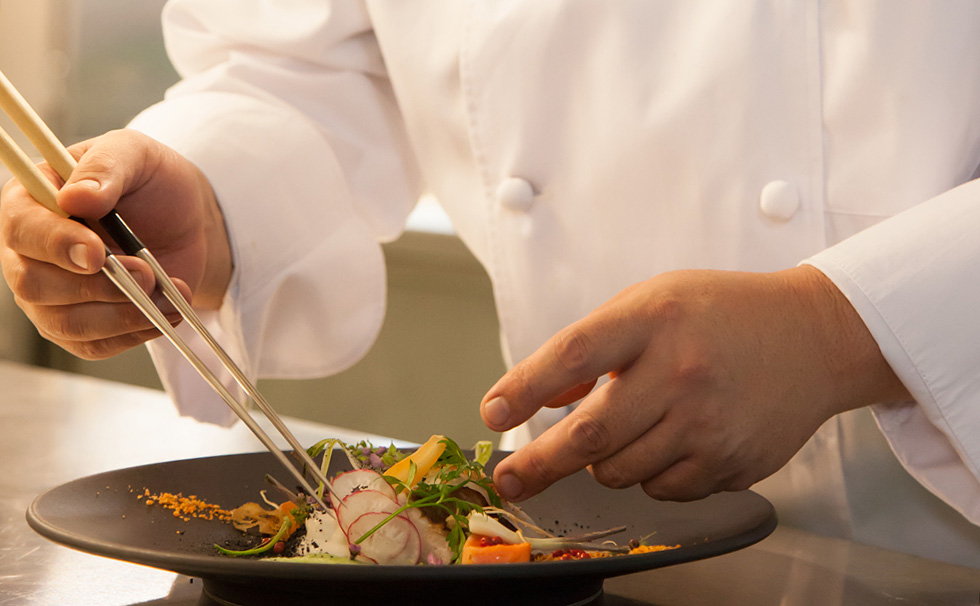 Arrange the menu, desserts, and ingredients to be used according to your preference. You can also meet with the chef directly.
Suggestions for entertainment and directing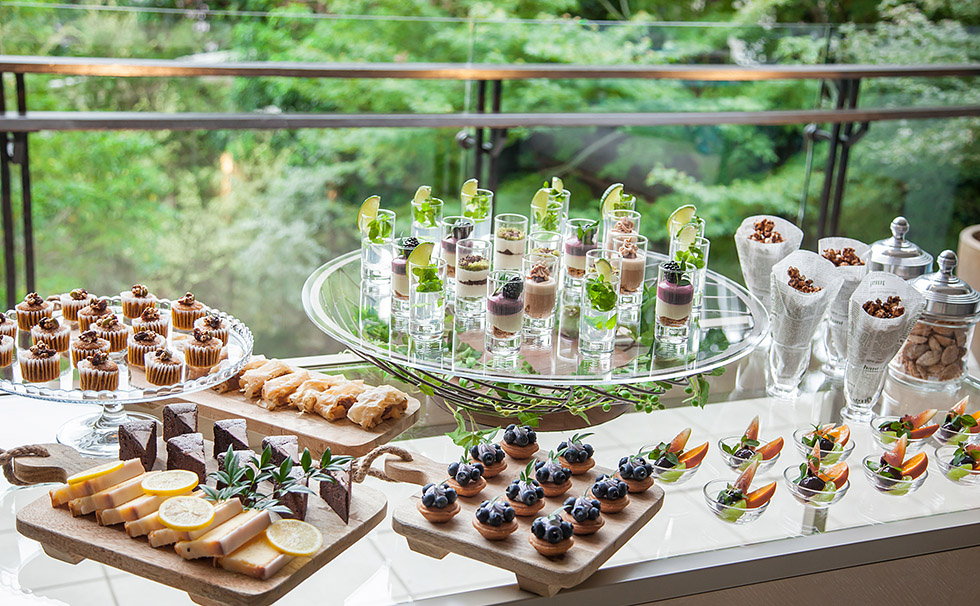 We will propose productions such as flower arrangement, acoustic lighting, dessert buffet, etc. according to your needs. Please contact us in advance as we can arrange entertainment as an option.
Proposal for use utilizing venue facilities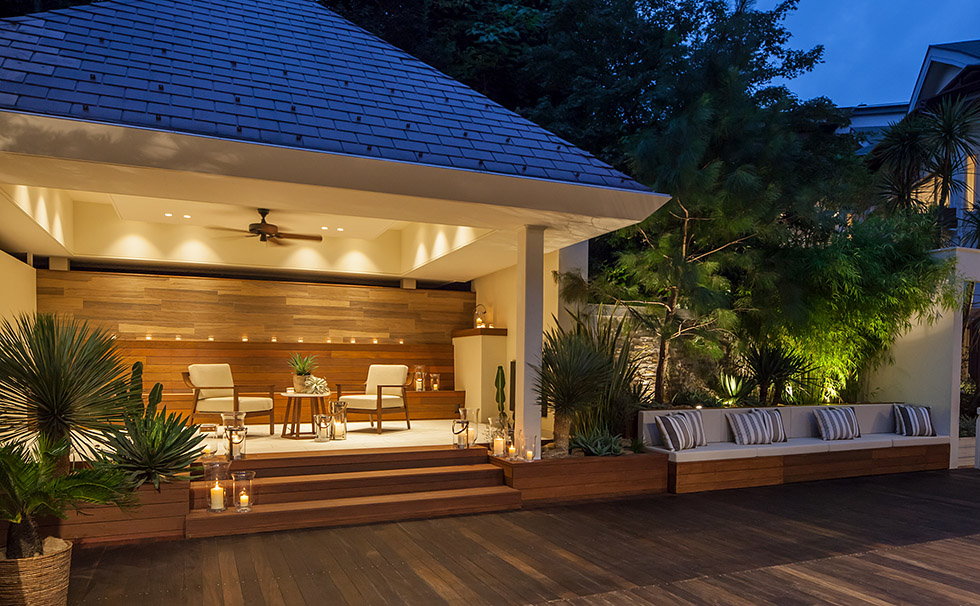 We propose a production that takes advantage of the venue, such as a garden, a terrace, an open kitchen, and live broadcasting using a monitor.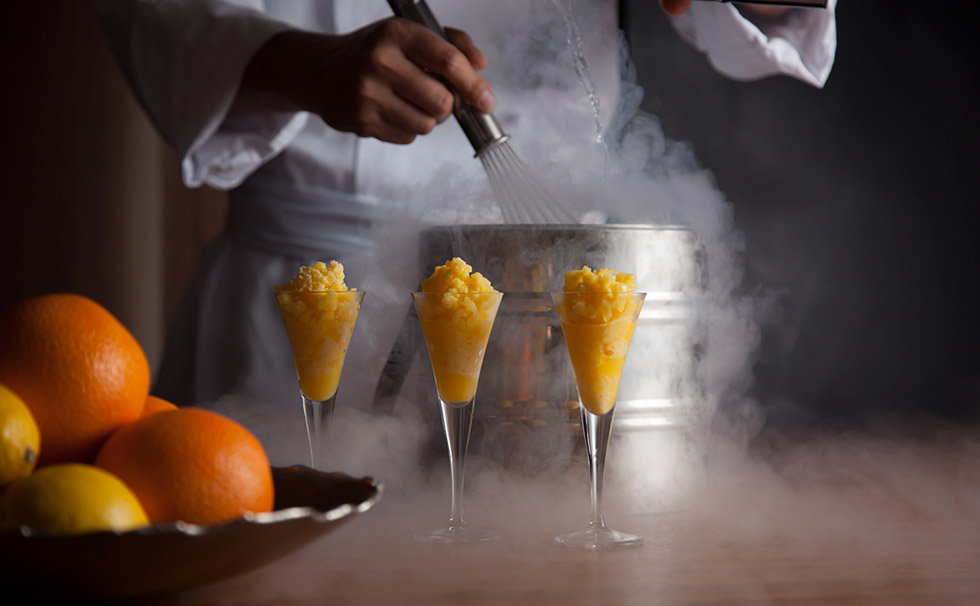 For special celebrations and birthdays, prepare cakes and presents, and for attendees, please talk about secret surprise planning.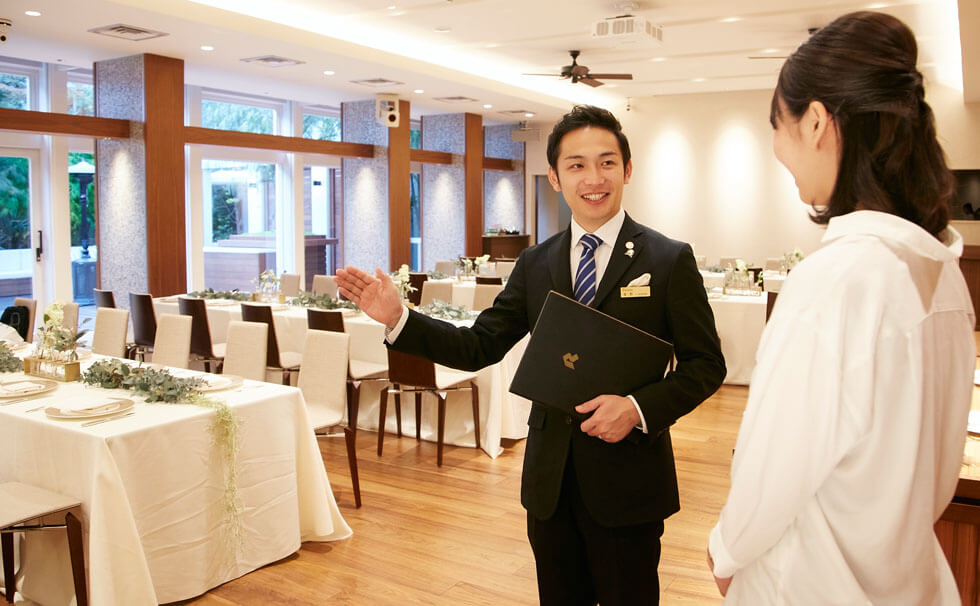 We will discuss the details of the day's progress, such as directing and entertainment, as well as the timing of serving sound, light, and dishes.
In addition, we will provide advice tailored to your needs.
FLOW-Flow until enforcement-
1.Preview and tour of the venue
Tours of the venue are available at any time. Please actually visit and check.
2. Meeting (hearing your request, proposal)
A dedicated Events planner will propose banquets and conference parties according to the number of guests and budget.
3.Check progress, direction, arrangements
With the staff concerned, we will have a meeting on the day. We will also ask for requests for productions and arrangements.
We will summarize the exchange at the meeting and make a final confirmation.
On the day of banquets, meetings and parties, all staff will support you to satisfy your customers.
FAQ-Frequently Asked Questions-
A

Dedicated staff will guide you along with how to use the venue.

Q

Is there a cancellation fee?

A

If it is less than 31 days until the implementation date, a prescribed cancellation fee will be charged. Contact your Events planner for more information.

Q

Is it possible to send my luggage in advance?

A

You can send it. Space is limited, so please consult us in advance about size and quantity.

A

There is a multi-story parking lot. Until the end of the banquet, you can use it free of charge.

Q

Can you ask for a layout?

A

We will create a layout that suits your needs.

A

Payment will be made in advance or by cash or credit card on the day.
[Telephone reception] 10: 00-19: 00 (9: 00-18: 00 on Saturdays, Sundays and holidays)
[Regular holiday] Tue/Wednesday