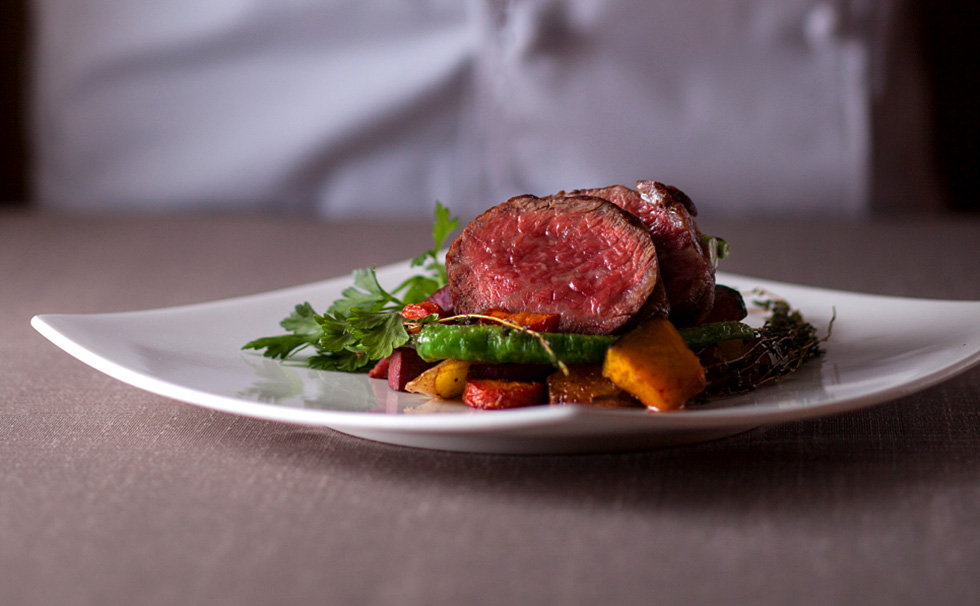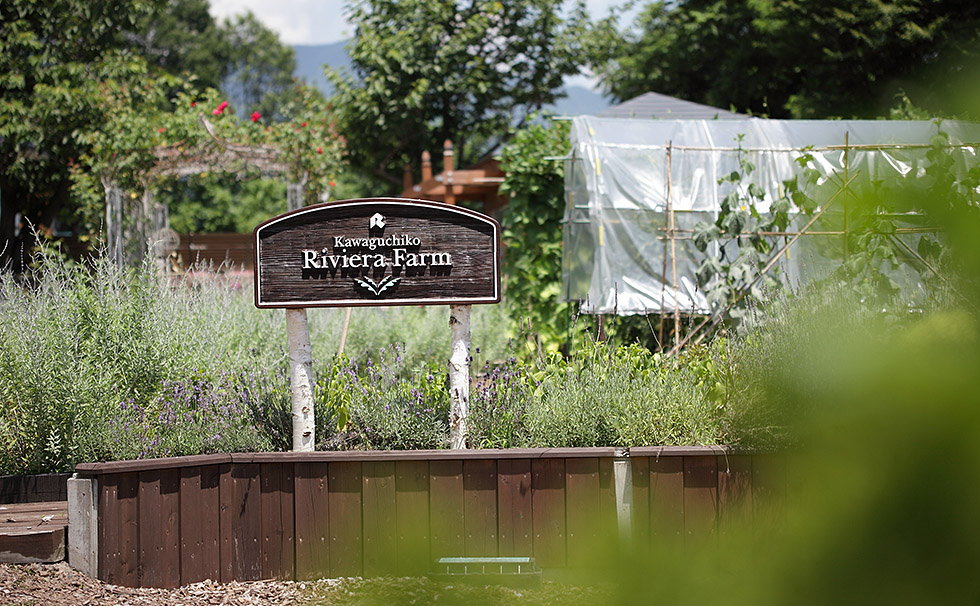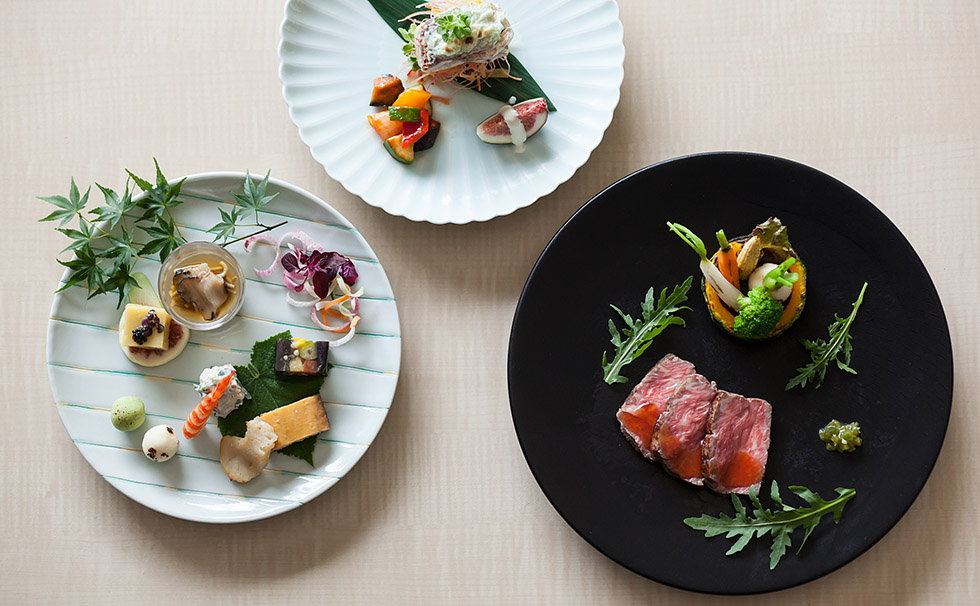 "Riviera hospitality" that respects nature, enjoys the seasons, and enjoys food
To appreciate the natural blessings of the four seasons and cook with all your heart. To regenerate all the ingredients as fertilizer in our own vegetable garden and bring up the next life. We value the origin of such food. What we want to deliver to our customers is "At this time, this season." It is a dish that enjoys the seasonal taste unique to Japan, a fruitful country embraced by the sea and mountains, with all five senses. He also interacts with Riviera brand chefs operating in Los Angeles and Shanghai to constantly pursue new forms of hospitality. He continues to create his own cuisine by multiplying the culture of the world with the Japanese culinary tradition inherited from the restaurant era. A dish that can smile and be delicious no matter who you eat around the world. A surprise and joy experience for every customer. That is "RIVIERA STYLE".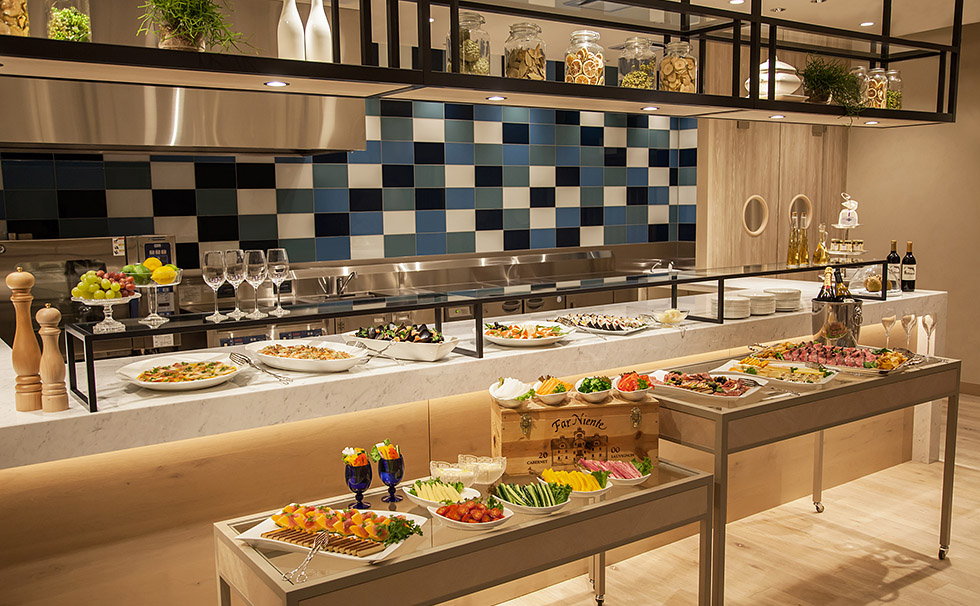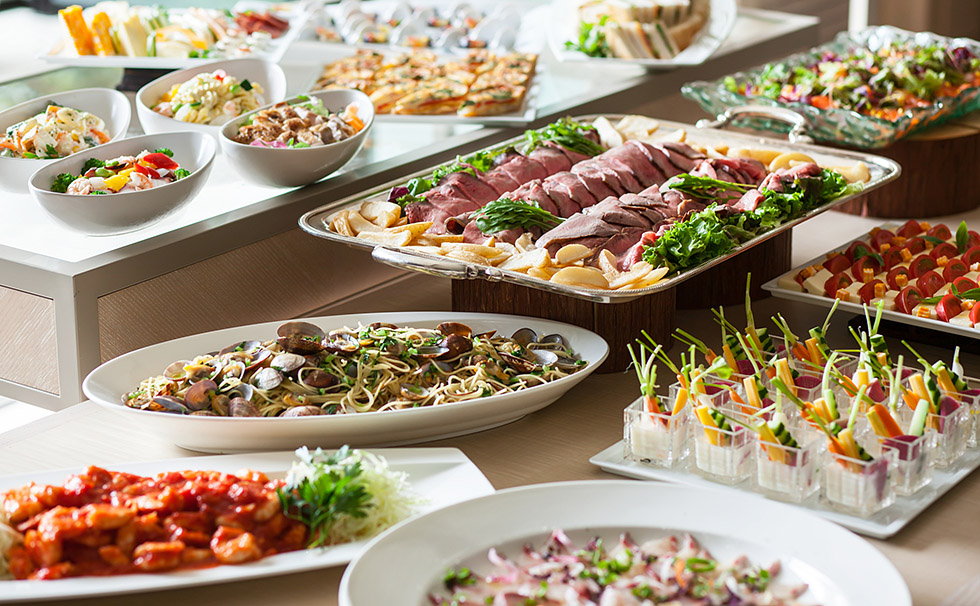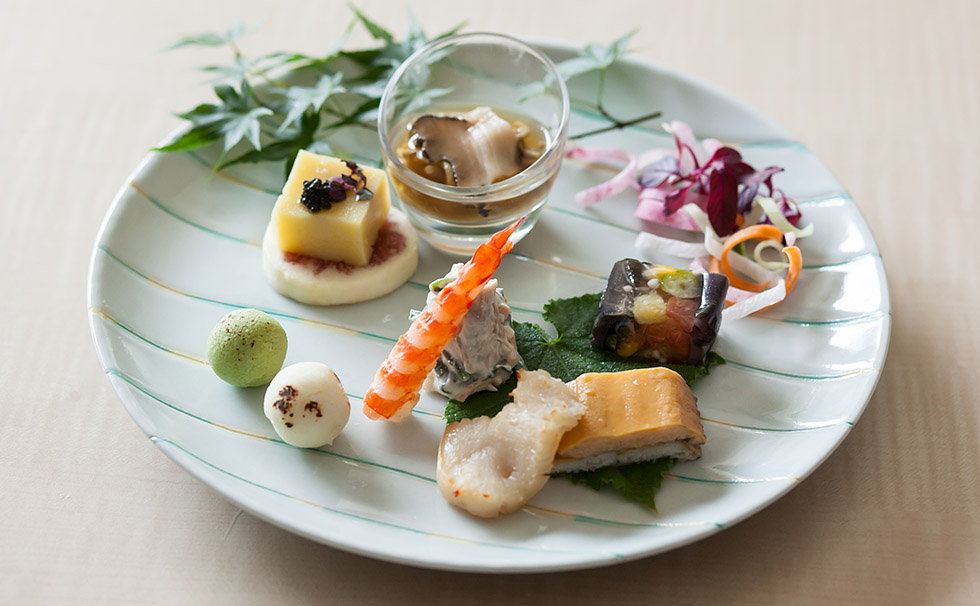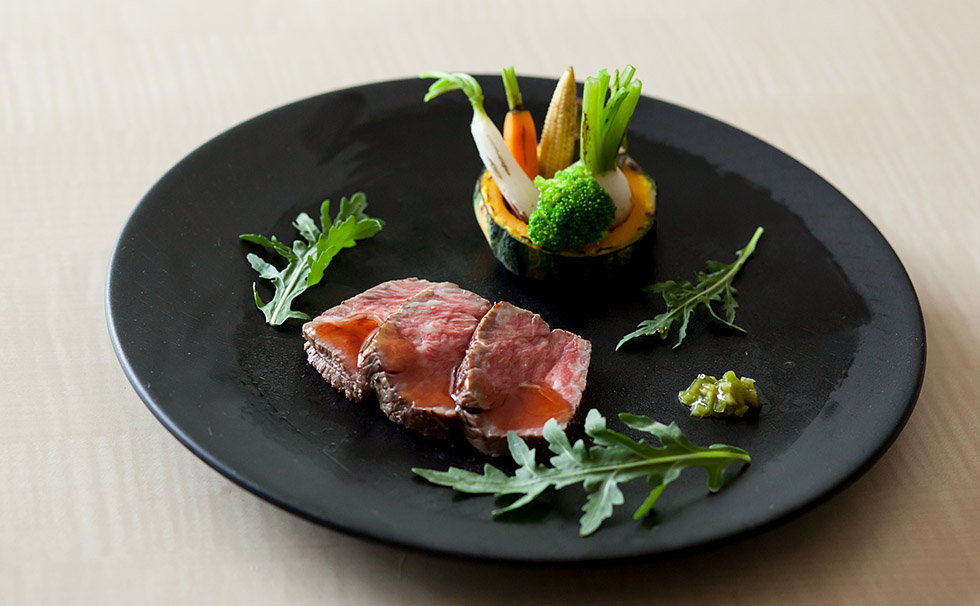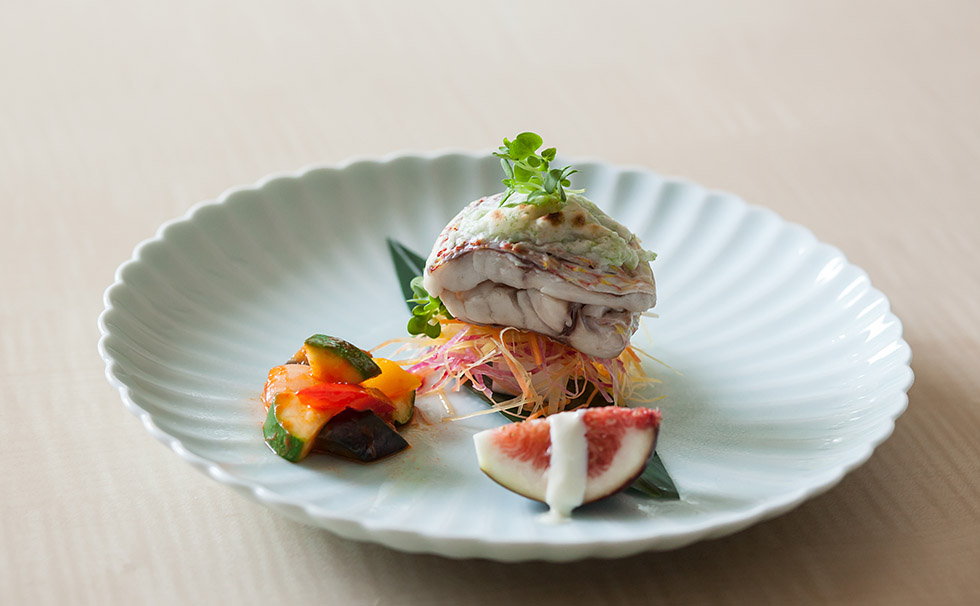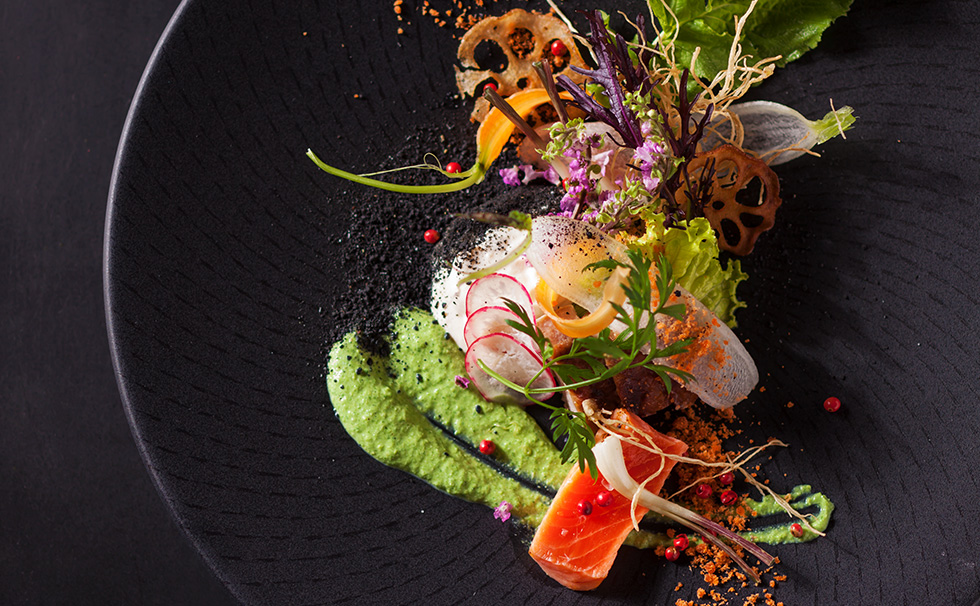 Vegetables and herbs just harvested from the field. Riviera cuisine has plenty of ingredients that smell the earth. That is what we grew up in our own organic vegetable garden. We made soil by recycling organic farming, sowed seeds, watered them, and watched until the end of the season. The whole staff is involved in the vegetable garden because we want to deliver our appreciation for nature to our dishes. Freshly picked vegetables will also color the table today.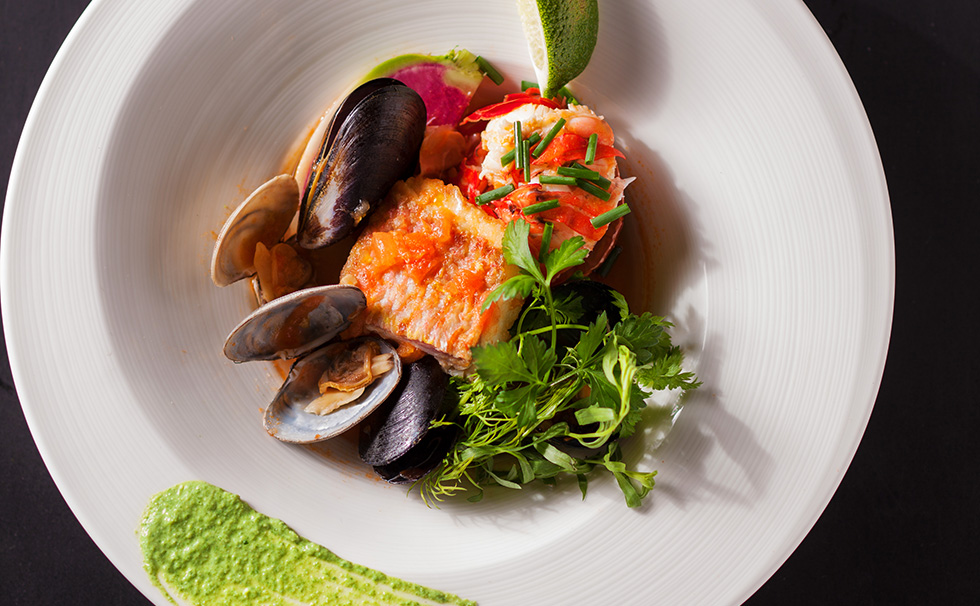 -Feel the four seasons of Japan-
At that time, enjoy the most delicious seafood in the dishes that make the most of the umami of the ingredients. For example, Suzuki caught in Onomichi in spring and summer is a refreshing marinade. Serve crabs and shrimps purchased from Shinminato in the fall and winter with a rich sauce. We make fresh fish dishes, not only with seasonal cooking methods, but also with direct delivery from fishing ports where seasonal ingredients are caught. Taste the rich sea of ​​Japan and feel the four seasons. We deliver the ultimate luxury.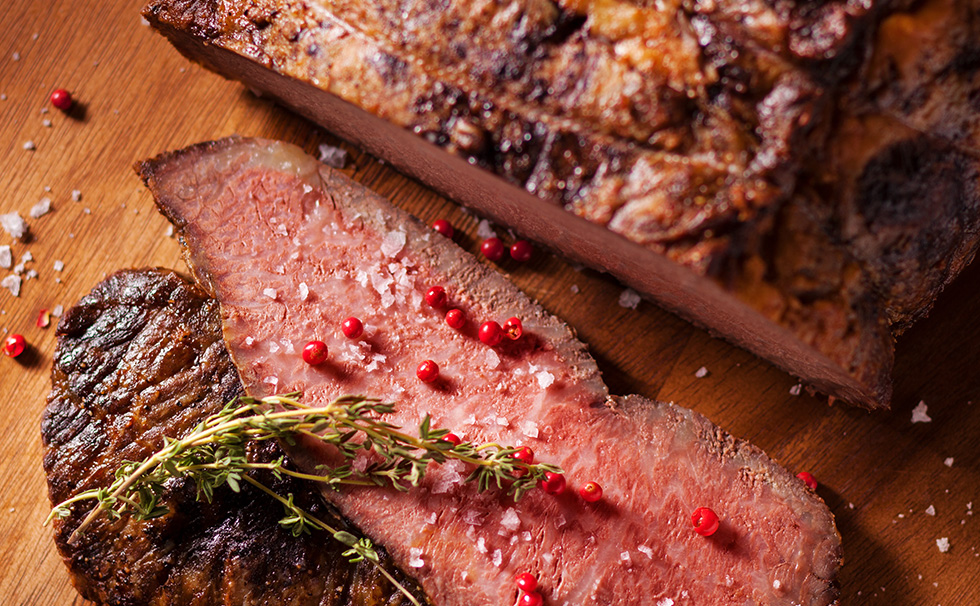 -Enjoy the taste of the world-
Spice is a magic item. Sometimes it becomes a secret taste to bring out the umami of the ingredients, and even a small spoon can change the nationality of the dish. Tree buds, wasabi, perilla, yuzu ... fragrant mountain blessings are indispensable for Japanese cuisine. The creative cuisine, which is sprinkled with spices from different countries, has the taste of a Riviera that knows the world. We also offer such a menu that you can enjoy one dish with several kinds of sauces.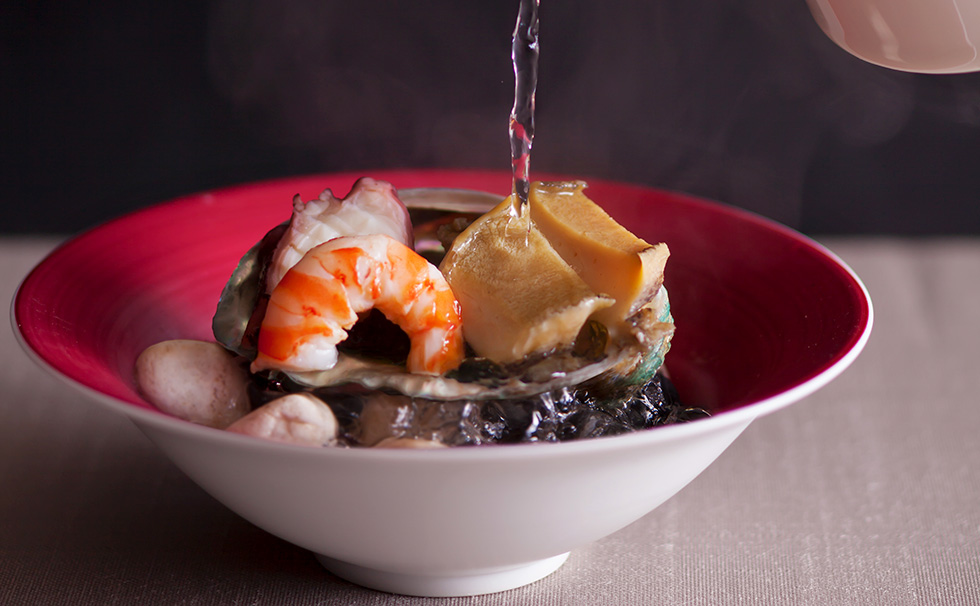 ―Welcome to the five senses―
Pour hot kelp soup with hot kelp soup and finish it in front of your eyes. Add seaweed soup with vinegar and squeeze as you like. Both dishes have a gorgeous aroma at that moment. Delicious production that resonates with all five senses is one of our hospitality. Cooking sounds played by the chef in the open kitchen and live performances full of immersiveness will also liven up the dining seats.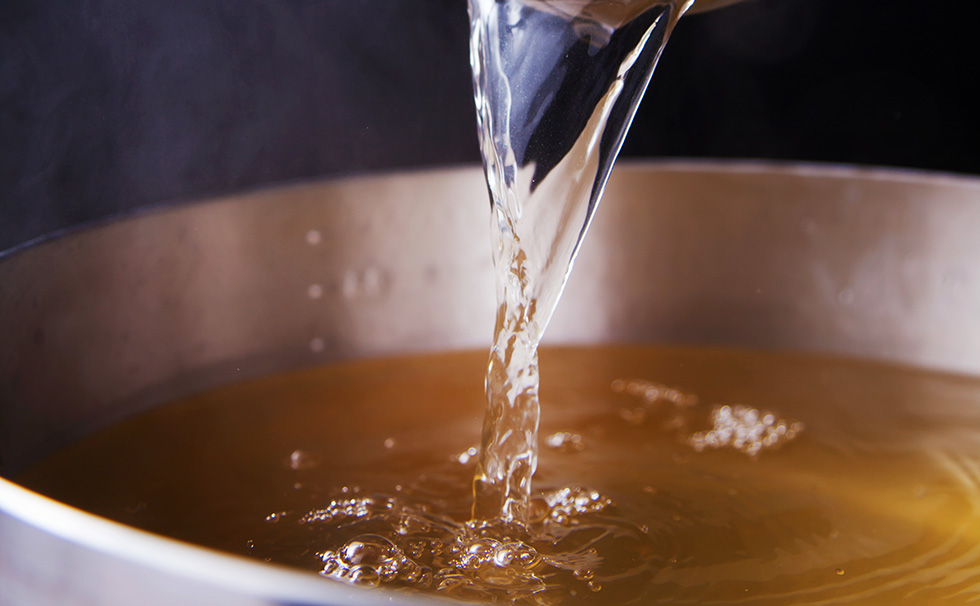 Riviera, which starts with Japanese cuisine, starts cooking with a strong commitment to soup stock. We carefully select high-quality ingredients by imagining what kind of cuisine you want to make and what you want to express. Multiply several flavors, carefully adjust the amount, and measure the temperature and timing of the dashi. Only experienced cooks are entrusted with this task. You will refine your tongue and sensation, repeat trial and error, and lay the foundation of "RIVIERA STYLE".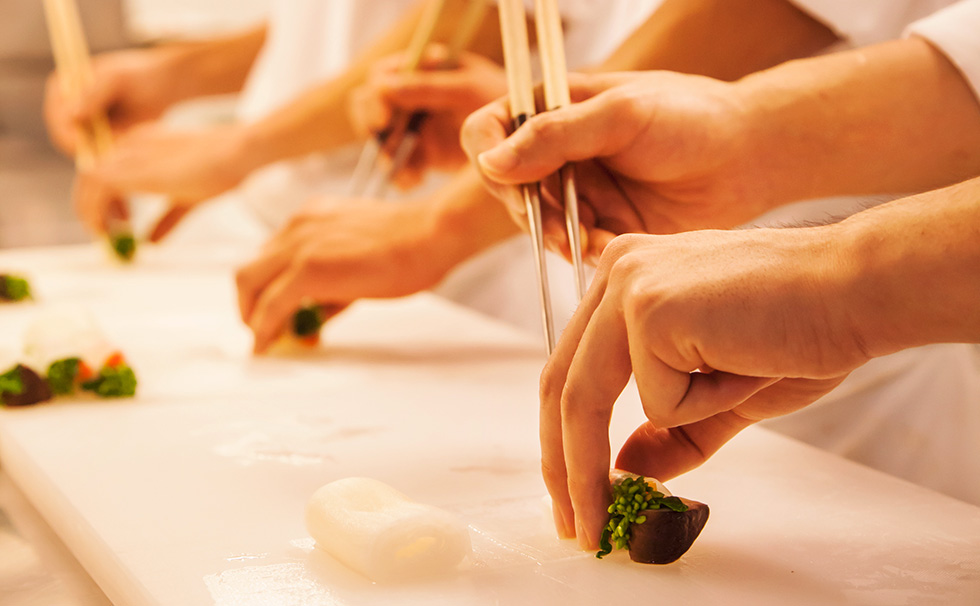 Emphasizing the beauty and delicacy of Japanese, but adopting a new style without being bound by form. To constantly travel back and forth between the Los Angeles and Shanghai rivieras to absorb the knowledge and skills of chefs around the world. We continue to pursue high-quality techniques, from taste to serving, directing, and serving customers. Like a dish that everyone in the world feels delicious. We are creative and tailor our arms.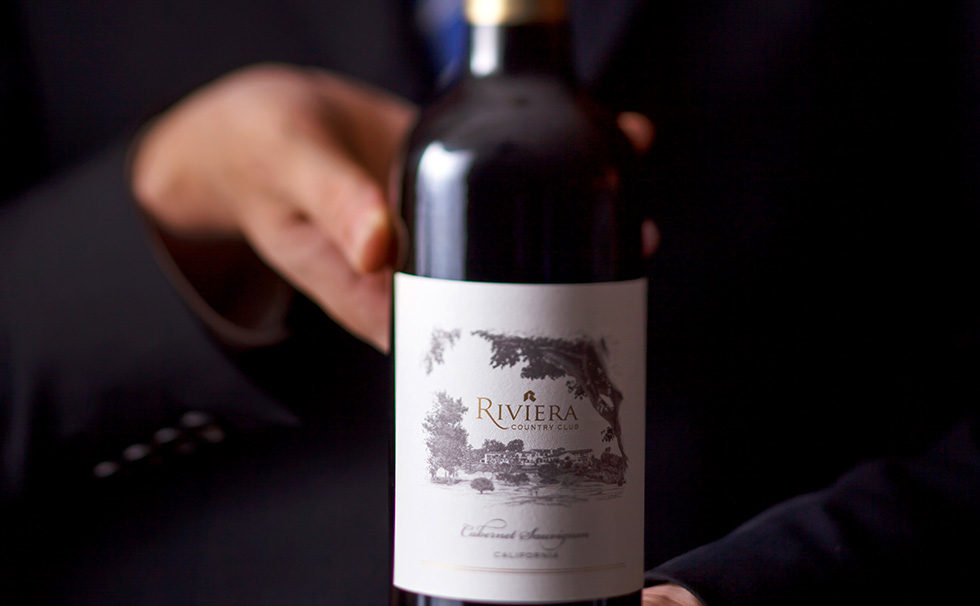 Good wine highlights the taste and aroma of the dish and brings happiness to each bite. In the Riviera, the exclusive sommelier tours wineries abroad and carefully selects the best products. In particular, Riviera original wine imported directly from California is a gem that can only be found here. In addition, we propose items that are most suitable for each menu and customer's preference. We deliver irreplaceable time and space through food and wine.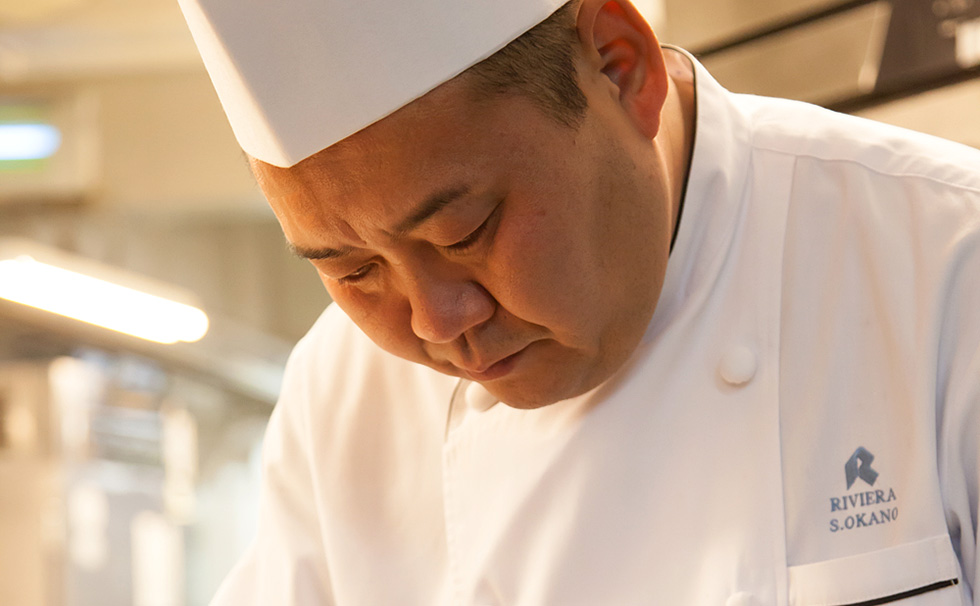 We want to express our gratitude to our customers by making the best dishes with all our hearts. And we want to be entertained so that each one can smile. For example, incorporating hometown ingredients or recreating a menu of memories. Please tell us your wishes. It is our pleasure to fulfill that wish.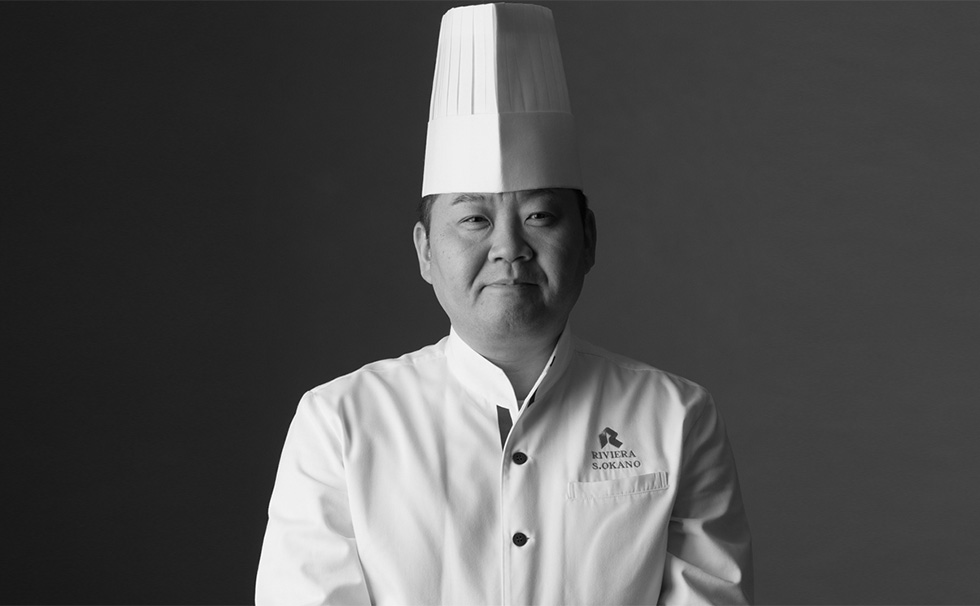 Joined the Riviera in 1986. After that, he continued his training at Ashikaga City, Tochigi Prefecture, "Japanese Cuisine Butterfly" and Nikko City, Tochigi Prefecture, at Hotel Rikyu. While based on traditional Japanese cuisine techniques, he continues to challenge the new frontiers of wedding cuisine by combining cultures and tastes from around the world.
[Phoneephone reception] 10: 00-19: 00 (9: 00-18: 00 on Saturdays, Sundays and holidays)
[Regular holiday] Tue/Wednesday