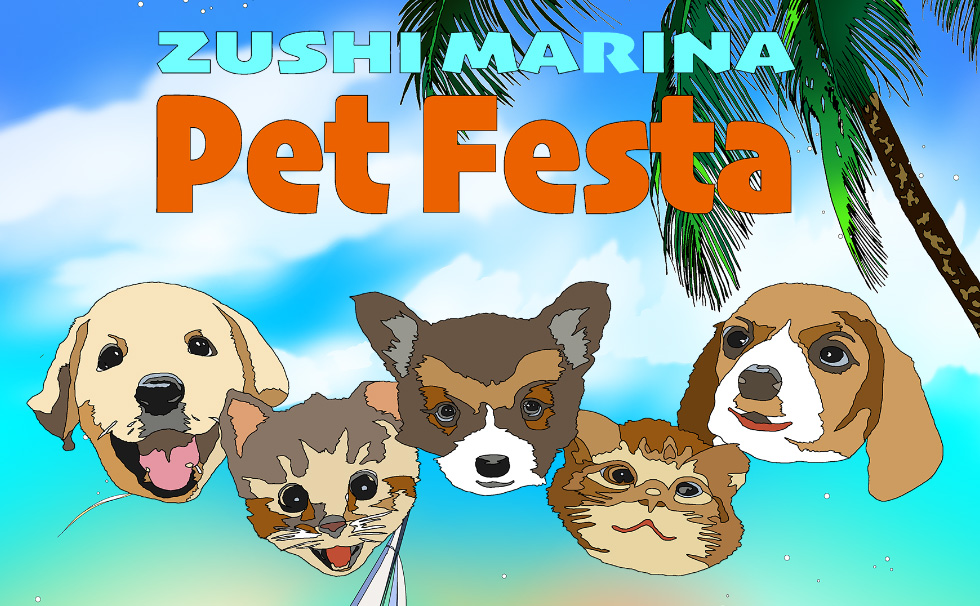 In the modern society where pets are becoming a family, we support Kanagawa Prefecture's efforts to achieve "zero slaughter" for the fifth consecutive year,
Held as part of the "Riviera Future Creation Project", it aims to create "a sustainable and prosperous city where people and pets coexist."
A portion of the proceeds will be donated to Kanagawa Pet Life Fund.
2020 January 19th Sun.
From 10:00 to 15:00 held decision!
Charity participation fee: 1,000 yen per person
Venue: Riviera Zushi Marina [poolside special venue]
※ rain punishment · stopping stormy weather
* There is a limit to the number of parking lots. Please come by public transport when you arrive.
<Organizer> Zushi Marina Pet Festa Executive Committee
<Co-sponsored> Riviera Resort Co., Ltd.
<Support> Kanagawa Prefecture, Zushi City, Kamakura City, Kanagawa Prefecture Veterinary Medical Association, Kanagawa Shimbunsha, tvk (TV Kanagawa), FM Yokohama, J-Com Shonan / Kanagawa, Hawaii.jp, Yokohama Dog Week Executive Committee
<Cooperation> Shonan Beach FM, Leyland Crow Co., Ltd. Plus One Co., Ltd., Dog Run Lab Co., Ltd.
\First come first serve! Walk bag present /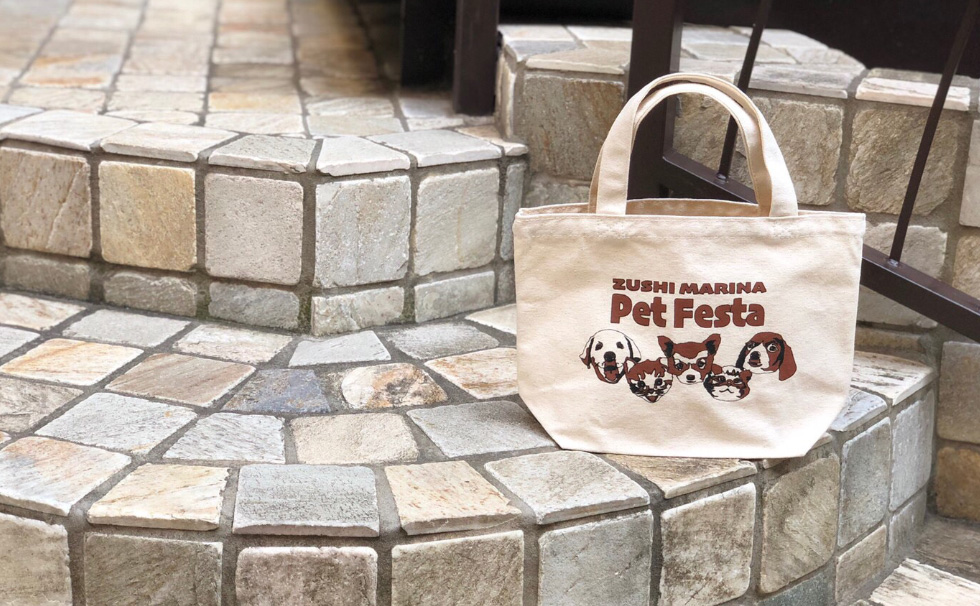 We will present an original walking bag designed by Hideto Suzuki that can be used for walks with pets on a first come, first served basis!
Event sponsored by Riviera Zushi Marina
* The proceeds of the concert will be donated to the Kanagawa Animal Protection Fund, the animal protection facility Anipro and others.
---
楽 し め る Enjoy with your pet /
Information on events and food courts
We hold many events to enrich your life with your precious pets.
"Fashion show that can be paired with pets" "Cruise with pets" will also be held!
In the contact square, there is also a transfer of animals that are protected and disciplined to live with people ♪
At this pet festival, in addition to opening a kitchen car, a bread festival will be held at the same time!
Event participation will be accepted on the day. Please note that advance reservations are not accepted.
Workshop of useful goods that can be used for trimming and living with pets,
Check here for the schedule and details of pet accompanying cruise that you can enjoy with pets ☆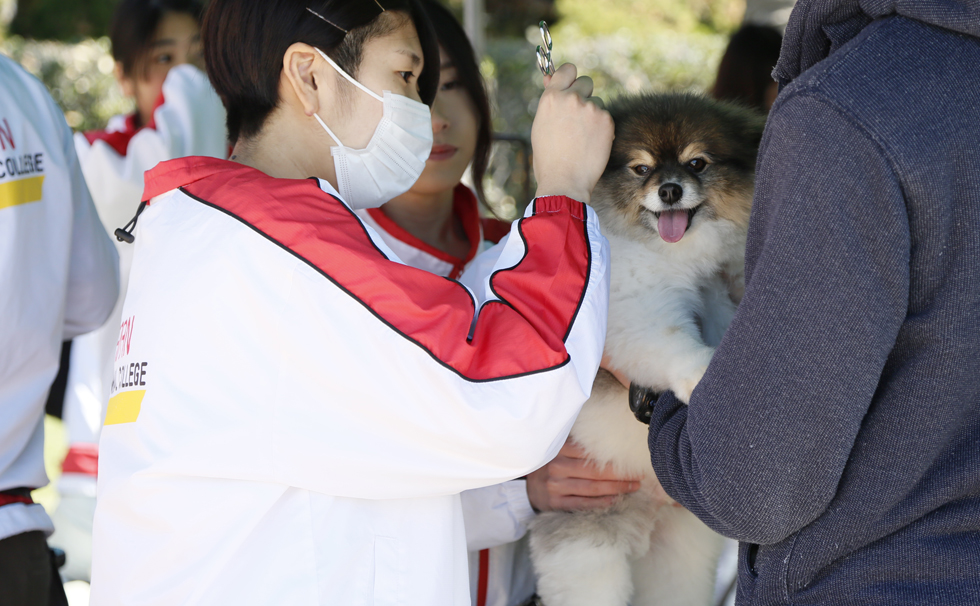 Held a hands-on experience corner with the Japan Animal College and the Japanese Animal College 21.
Students aiming for the trimmer will care for their dog for free for 20 minutes! Please drop in by all means for the first trimming doggy ★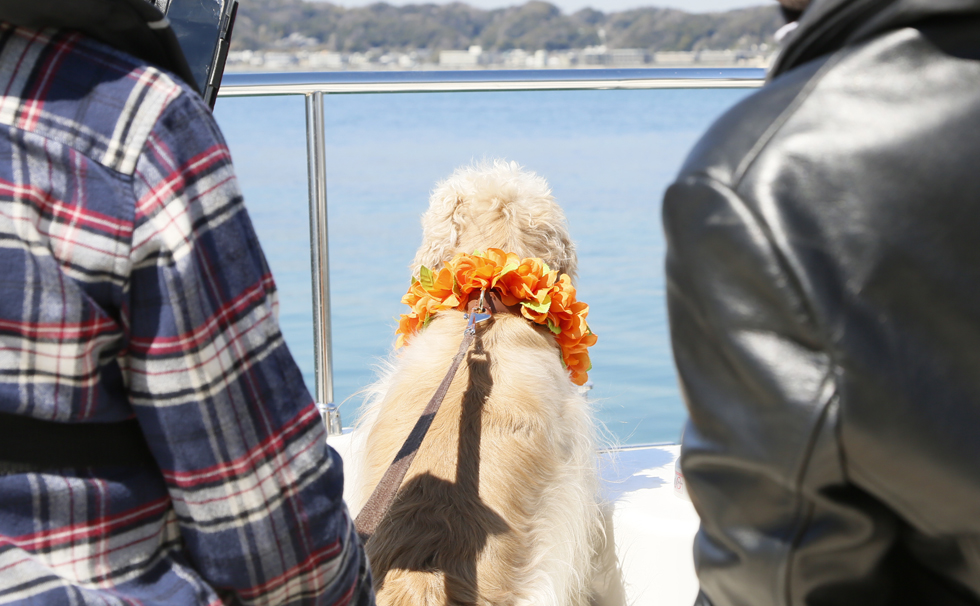 Cruise that was popular last time is also held this time!
Have a fun cruising experience with your dog ♪
Cruise reservations are available at the booth on the day.
Schedule

[First flight] 1:12-[Second flight] 00:2-

Prices

Adult: 7,000 yen (tax included)
Elementary school students: 3,500 yen (tax included)
Kindergarten and below: Free
* Up to two dogs can be accompanied by one adult.
---
We release time schedule of event at any time ☆
\Moderator of stage event /
Aki Shibuya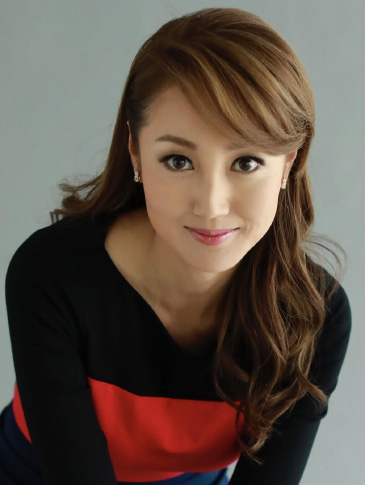 Profile
Caster of the news program "Newsroom Tokyo" (Mon-Fri) broadcast on NHK World Japan. In his private life, he was involved in fundraising for sick dogs, and took daily walks with his XNUMX-year-old + old dogs.
---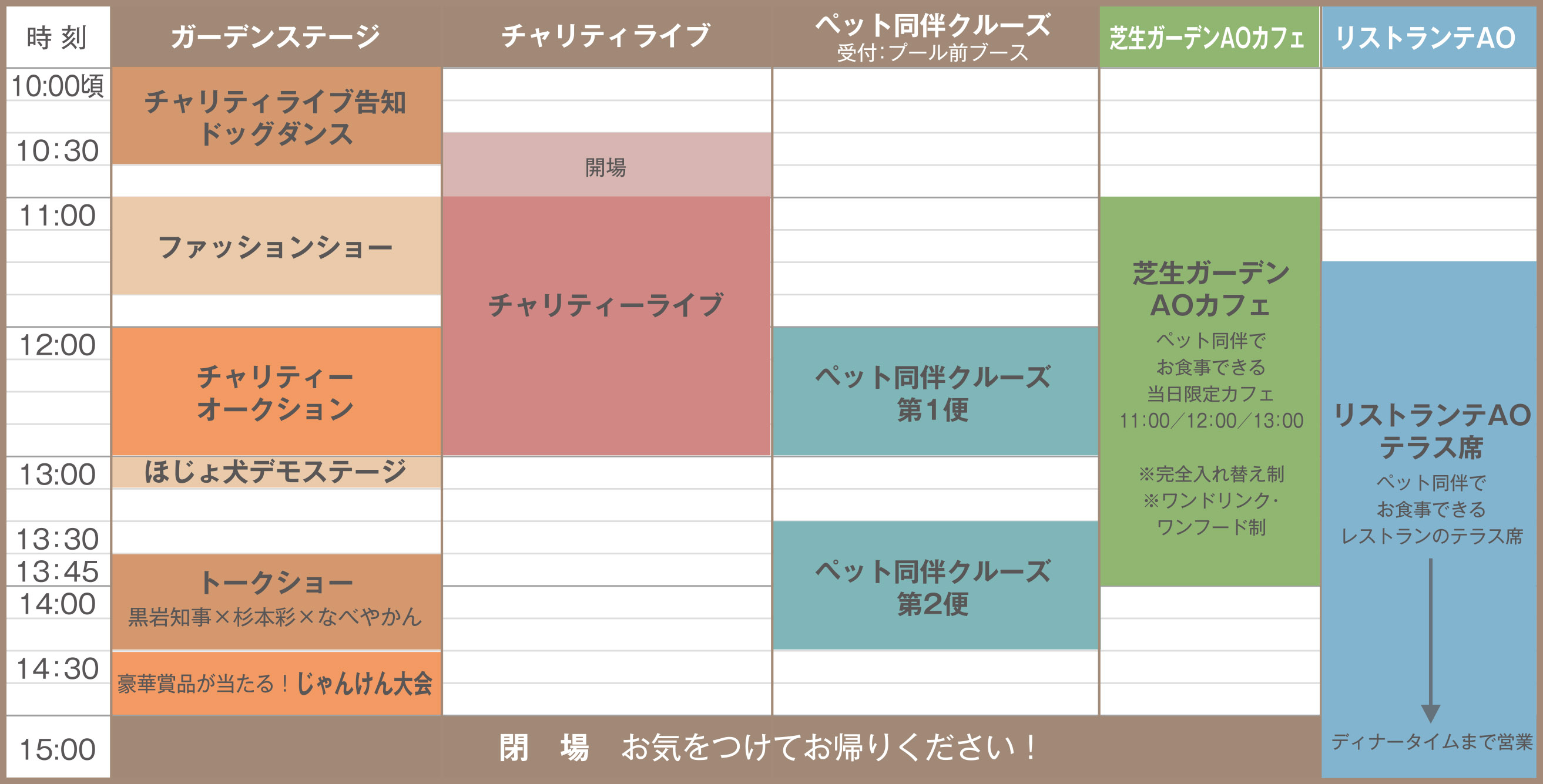 ---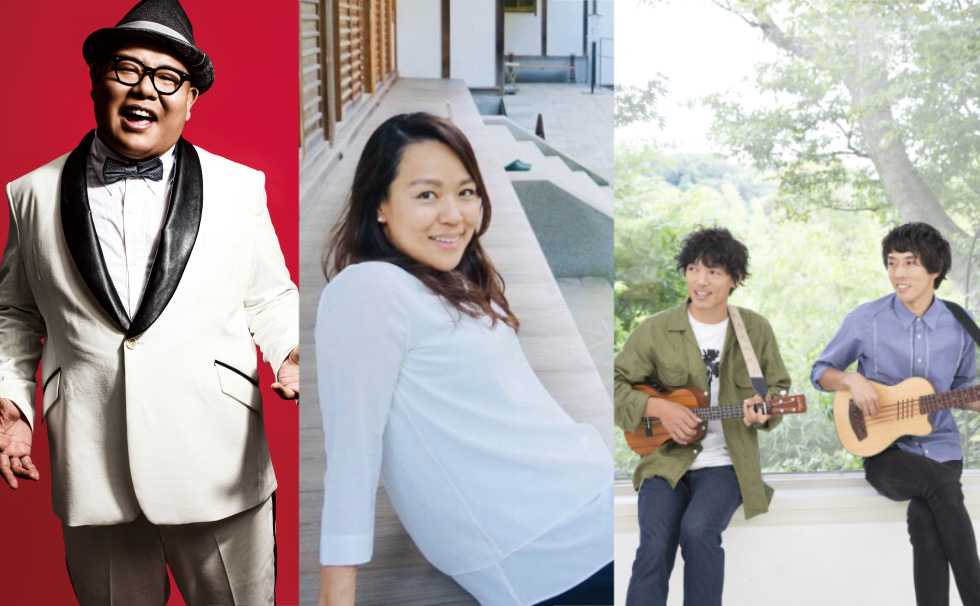 Place

Time

Performer

Nobuyoshi Nakazawa / Kaoru Takahata / Coater Ogawa & Tomason
* In no particular order

Live admission fee

Reservation

bonki0404@gmail.com
Please provide your name / number / contact phone number.

Contact
---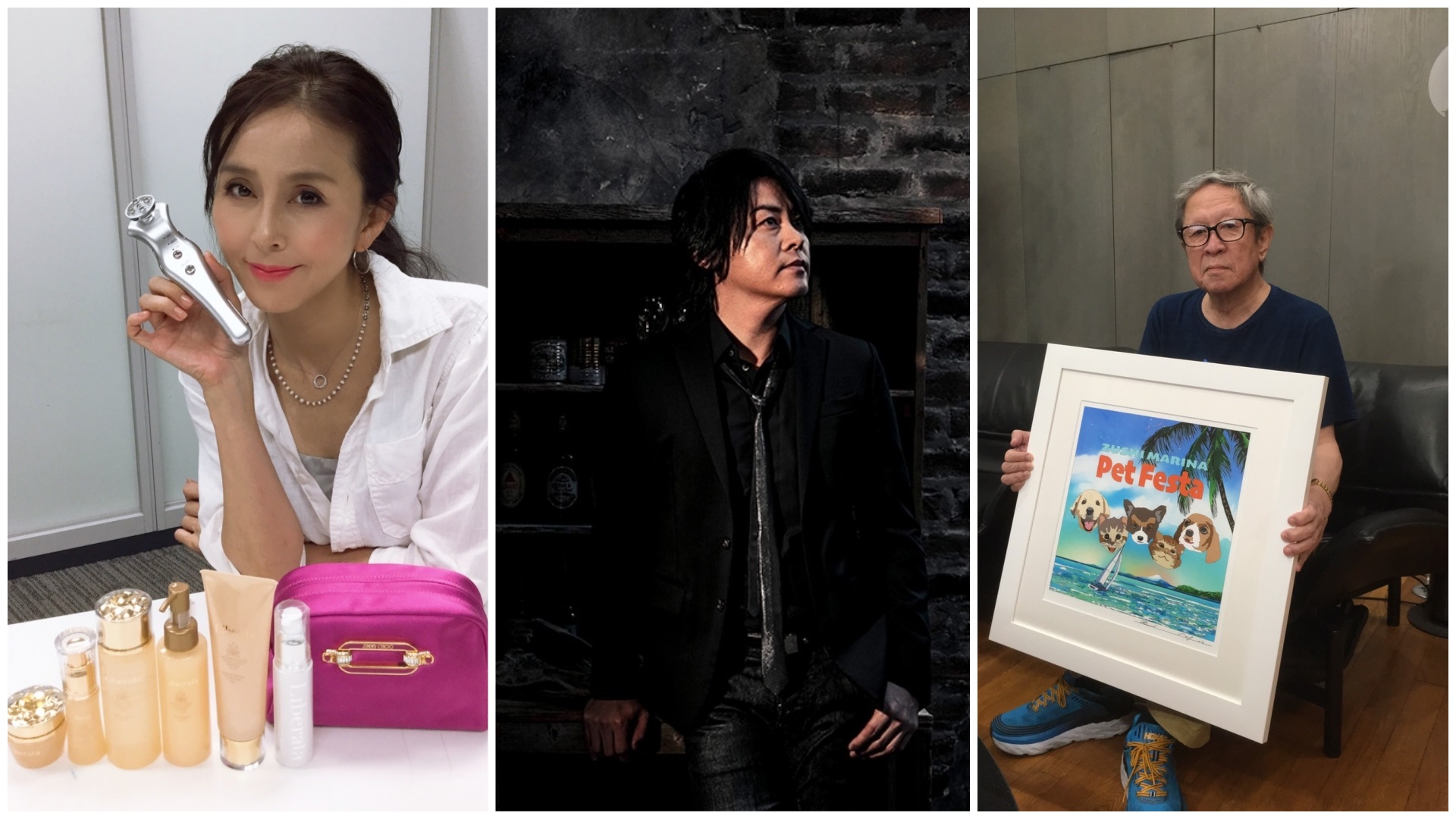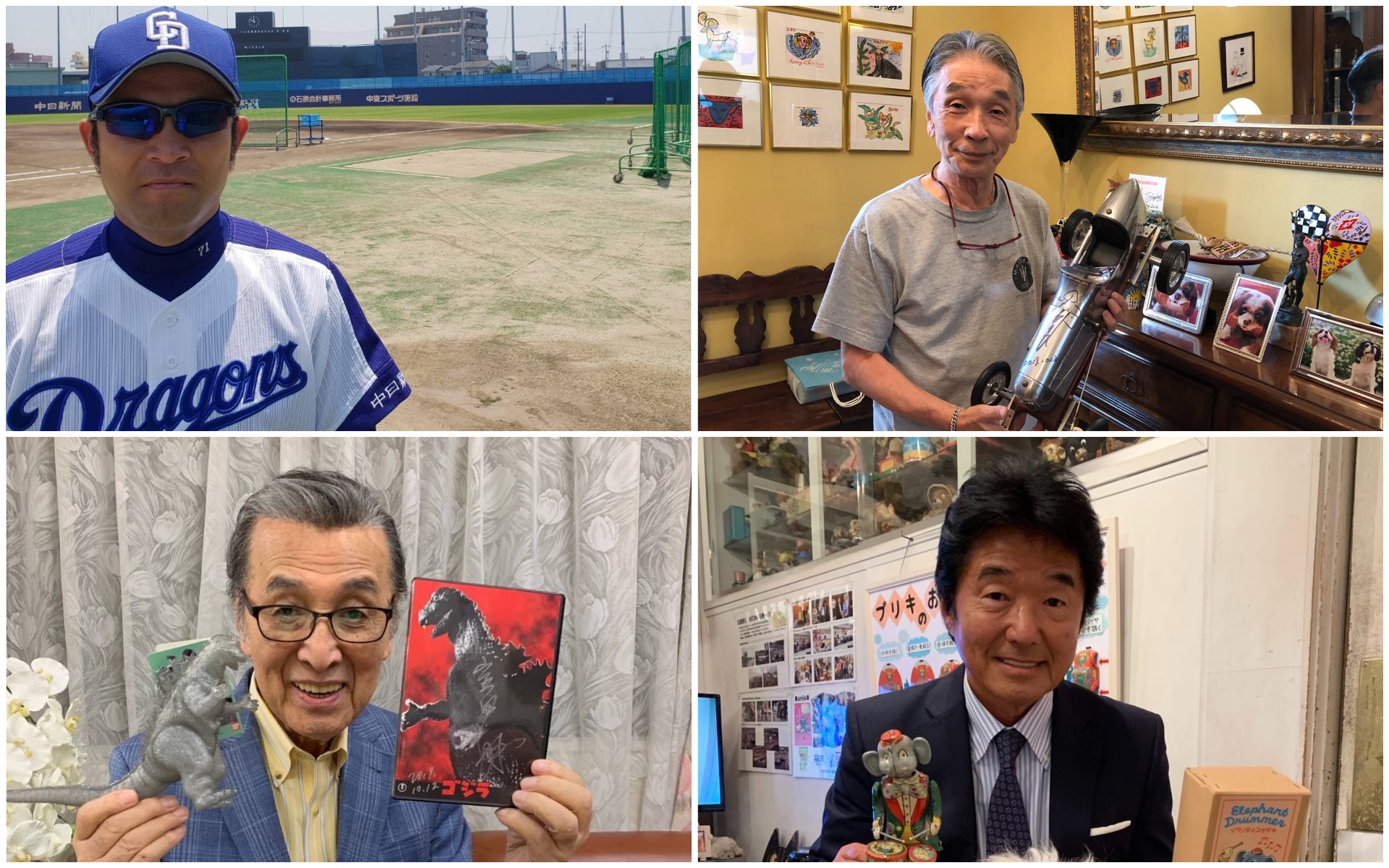 From celebrity pet lovers of special supporters,
We provided you with your favorite items and priceless valuable items.
The auction successful bid price will be donated to the Kanagawa Pet Life Fund.
Everyone, please join us!

[Special supporters]
Aya Sugimoto / Ryuichi Kawamura / Hideto Suzuki / Toshio Narudome (Chunichi Coach) / Masaaki Sakai / Akira Takarada / / Teruhisa Kitahara (in no particular order)
Exhibition information is here!
---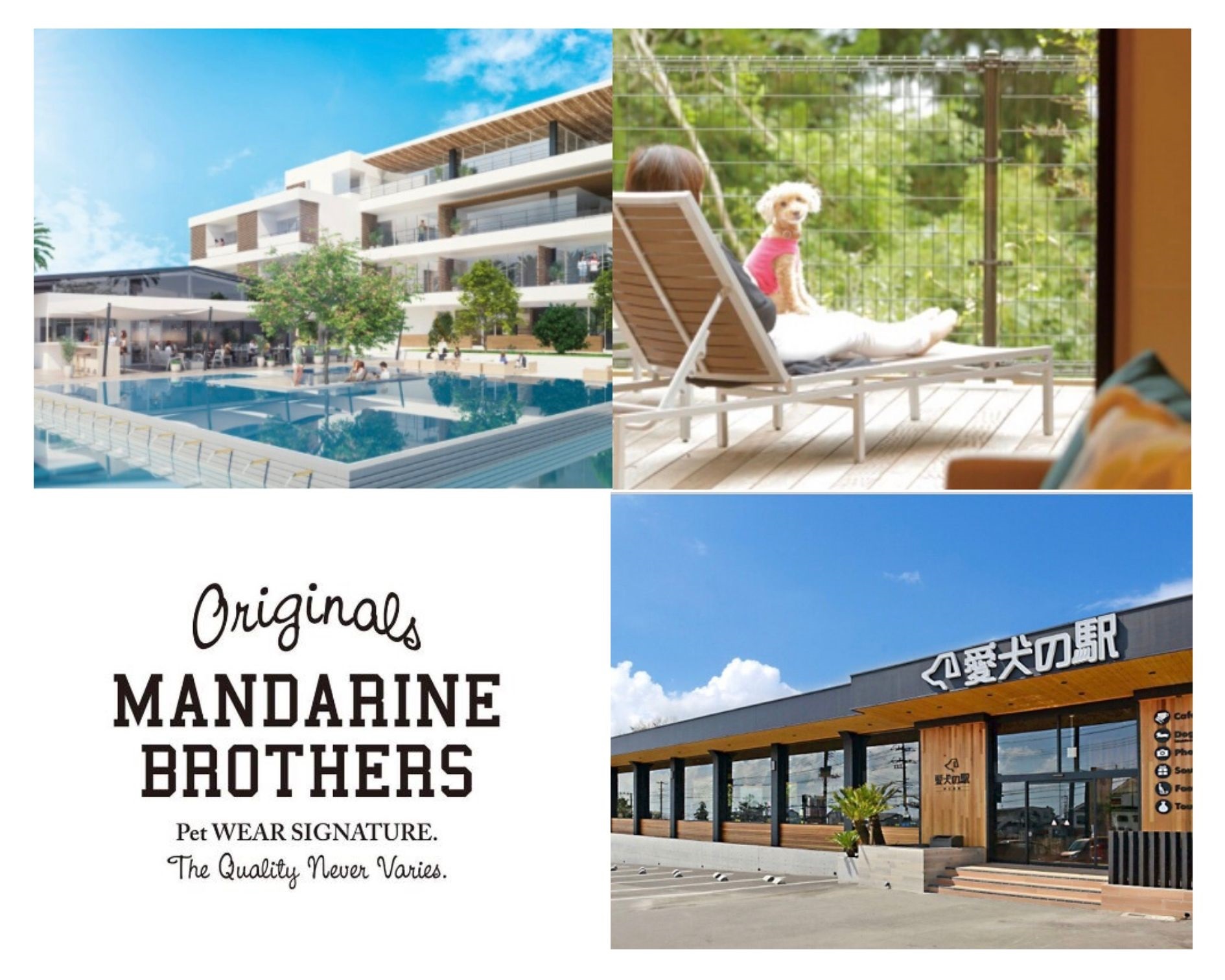 The last stage event of Pet Festa!
A rock-paper-scissors tournament with Stage MC will be held.
"Luxury hotel accommodation vouchers that can stay with pets" sponsored by companies
We have prepared many wonderful prizes, such as useful pet goods.
Please enjoy Pet Festa to the end.
Click here for the list of sponsored items!
---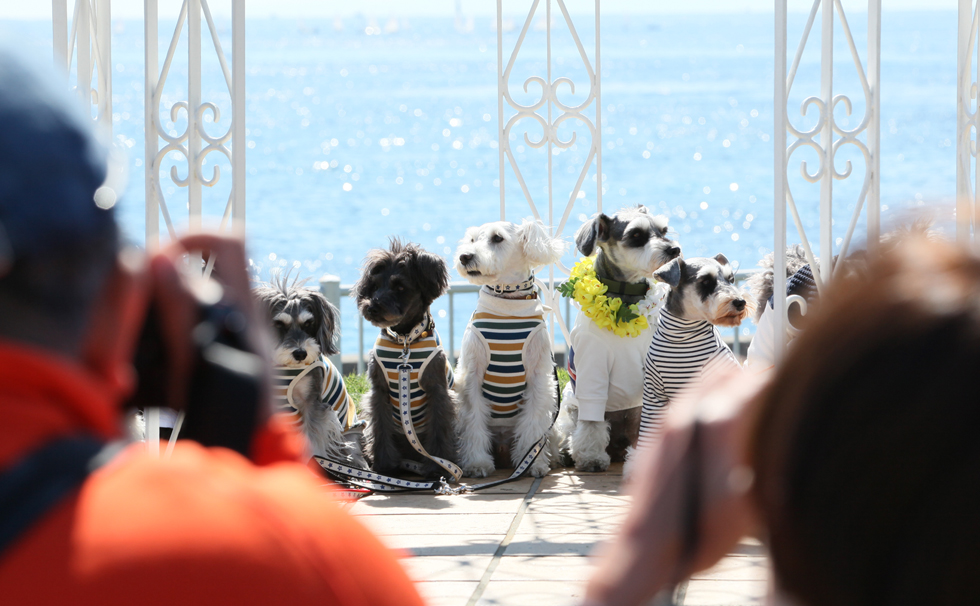 Hold a fashion show with link coordinates and pair look ♪
With the dog and the owner, this is a plan to have everyone enjoy the runway!
Thank you for many applications.
Entries have been closed for many applicants.
I am sorry if you would like to enter on the day.
---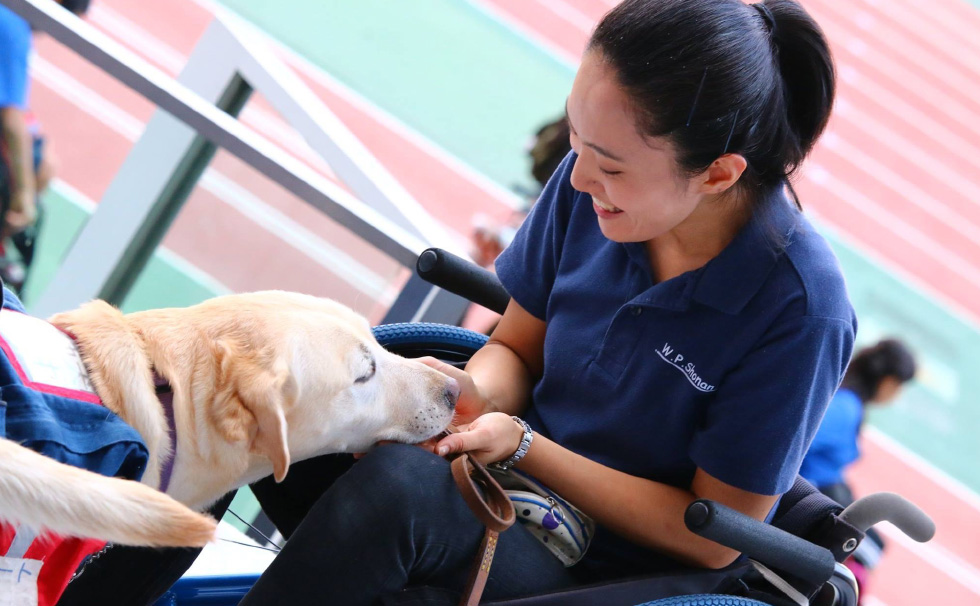 Learn about the dog
There are three types of dogs in the "hojo" that support people with disabilities: guide dogs, service dogs, and hearing dogs.
There are only about 65 service dogs nationwide that support dogs and limbs with "service dogs" and those who are hard of hearing with "hearing dogs".
This time, we will demonstrate a service dog and a hearing dog.
By all means, I would be happy if you could learn about the dog and see the potential of people and dogs!
Click here for Animal Protection HP
---
My younger dog, Can, was transferred from Animal Protection in September XNUMX.
I've been trying various things with the feeling, "I can do whatever I do with my former protection dog.
Now I enjoy dog ​​dancing with my native dog, Bebe. Anipro refers to the dogs whose foster parents have been decided as "Lucky Wanko", but after transferring the can, we are "Lucky Foster Parents".
I'm glad if you support Bebecan who is working hard.
---
\Pet Festa Limited Sales /
Ristorante AO Zushi Marina specially operates a cafe restaurant where you can enjoy your dog.
It is an outdoor business in the garden so that you can easily eat with your dog.
As a privilege, biscuits for dogs will be given to each pair of customers visiting the store!

Advance reservations are recommended due to limited seating.
[Reservation time frame 11: 00 ~ / 12: 00 ~ / 13: 00 ~]
* Reservations are for seats only.
* It is a replacement system so that many customers can use it.
* It is a guide with one drink one food system.
Click here for details and reservations!
---
Take out freshly prepared meals easily!
Don't miss the cute kitchen car ◎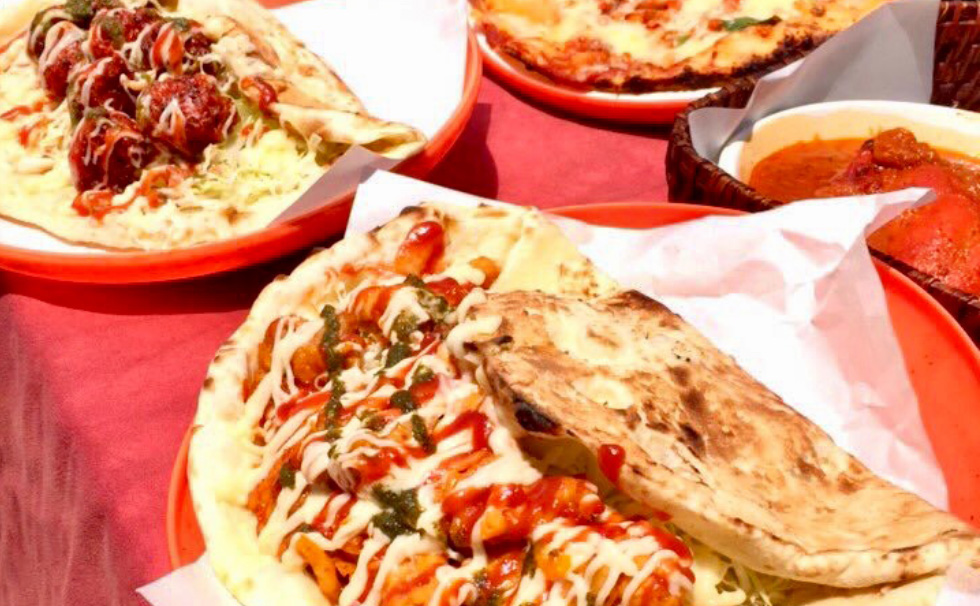 Indian Restaurant Joy & Moni's
We try to make a menu that uses the local vegetables as much as possible and is easy to eat, but with an authentic Indian flavor.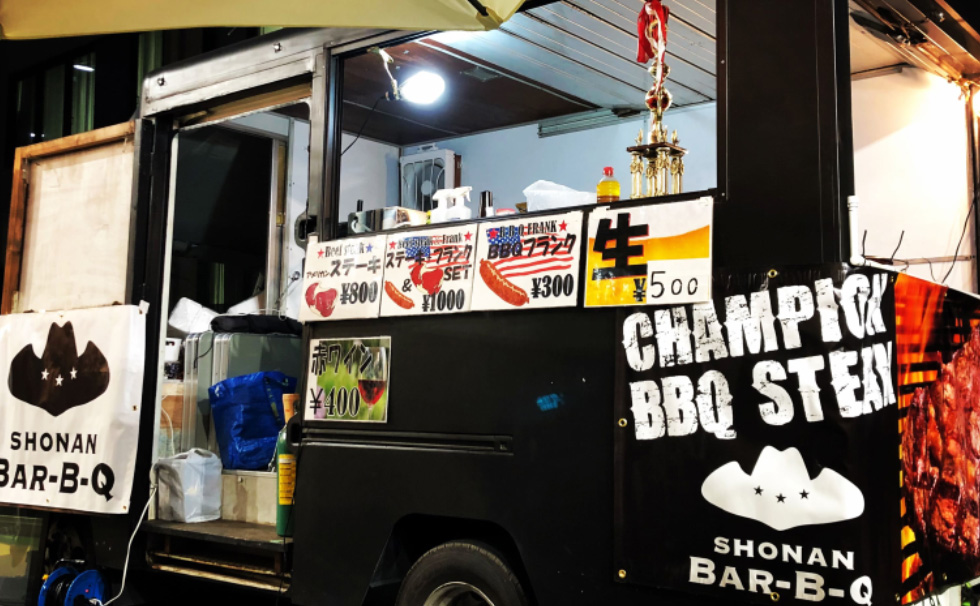 Steak contest champion! A steak made by BBQ professionals who also participate in the US BBQ tournament appears!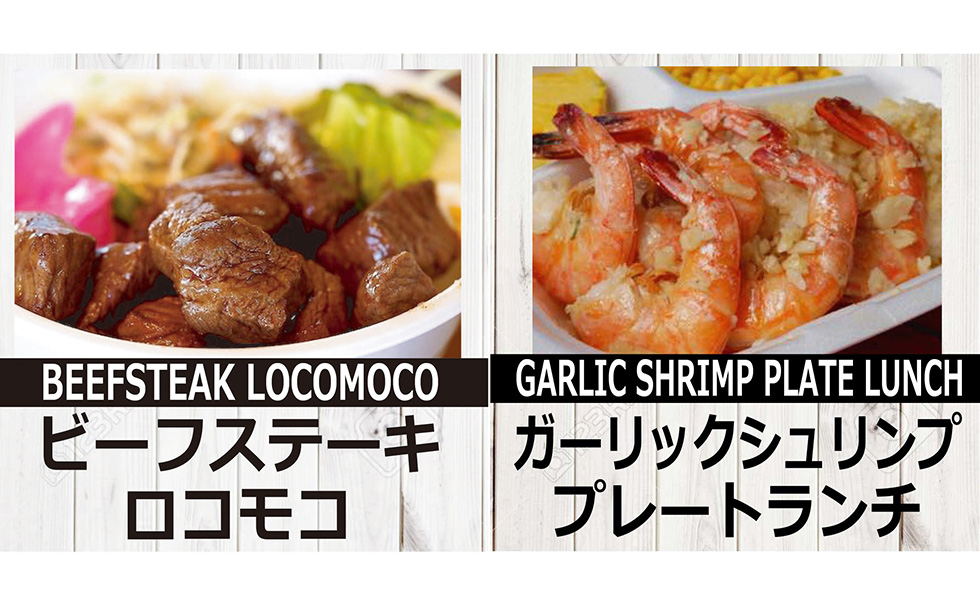 Hawaiian Food Truck H & H
We offer local Hawaiian food and home cooking that are popular with Loco. Please enjoy Hawaiian food including our most popular garlic shrimp.
---
\Bread festival is also held simultaneously! /
We hold bread festival which gathered famous bakery which is delicious in hometown!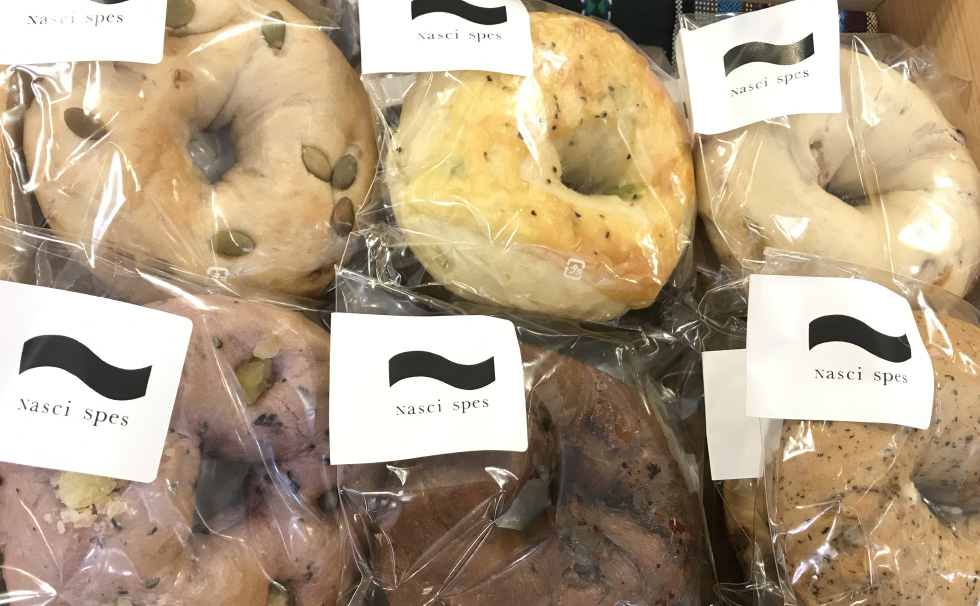 Uses Hokkaido wheat "Yumechikara" and Akita natural yeast "Shirakami Kodama". Because it is a yeast that is strong against freezing, it does not lose its taste even after freezing, and is a bagel that has a reputation for delicious wheat. In addition, the effect of Israeli honey, which has a relationship with bagels, differs depending on the flower, and it is easy to eat and is compatible with bagels.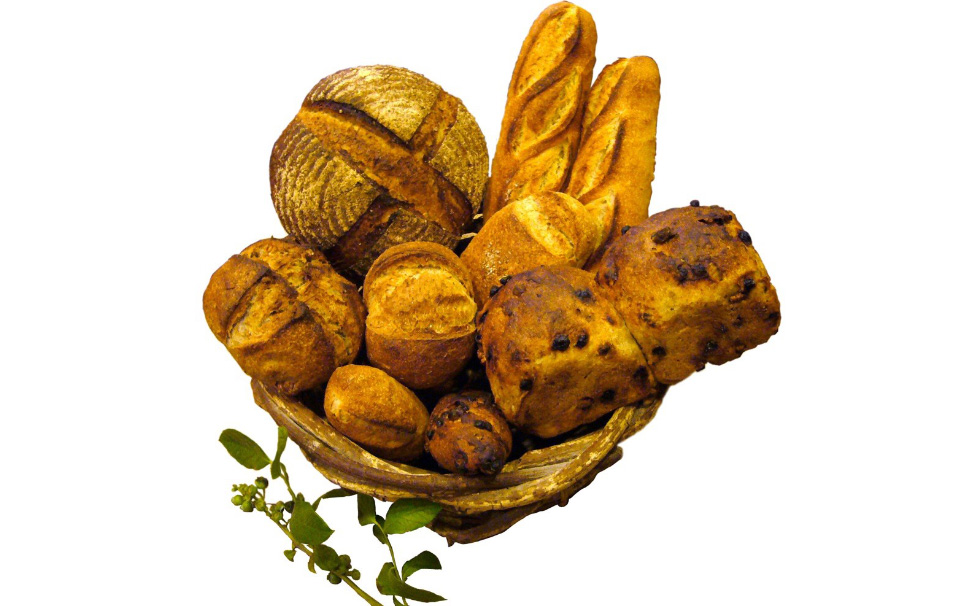 Kibiya bakery bread is made by milling whole wheat flour daily with a millstone. For that reason, it is characterized by a firm finish and good flavor with a firm finish. In addition, since it is fermented slowly with natural yeast, the subtle sourness goes well with various meals.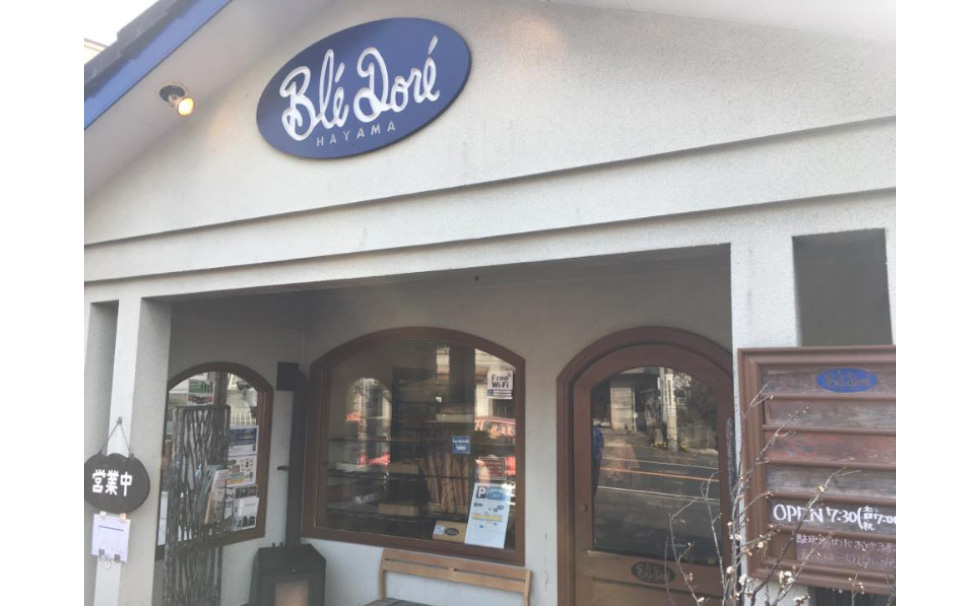 Morning is a popular bread and cafe shop in Hayama. Please enjoy handmade bread which was particular about material and manufacturing method.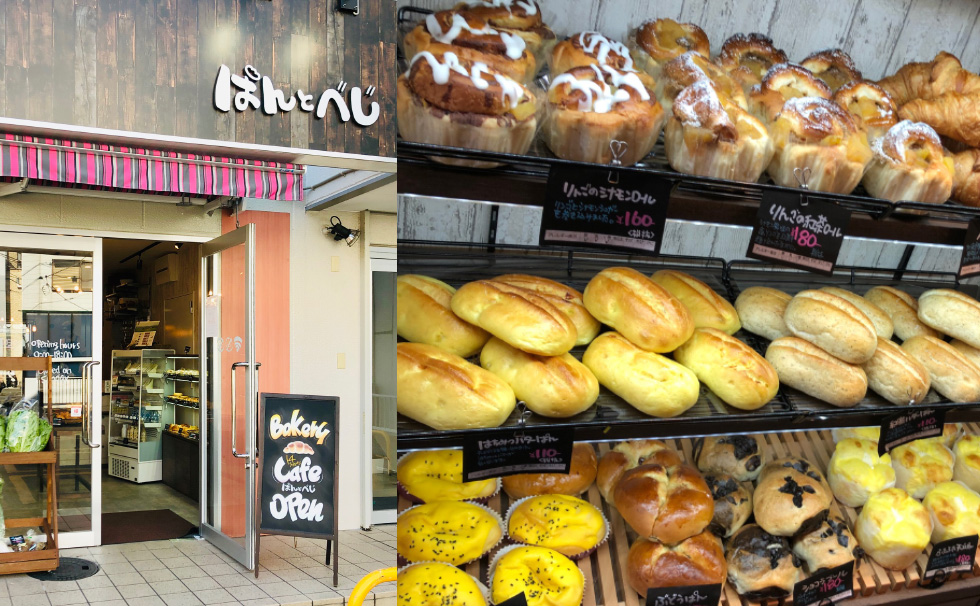 A shop full of seasonal delicious bread baked in the shop and vegetables directly delivered from farmers in Miura and Yokosuka. You can enjoy your favorite bread and drinks at the eat-in corner with 14 seats.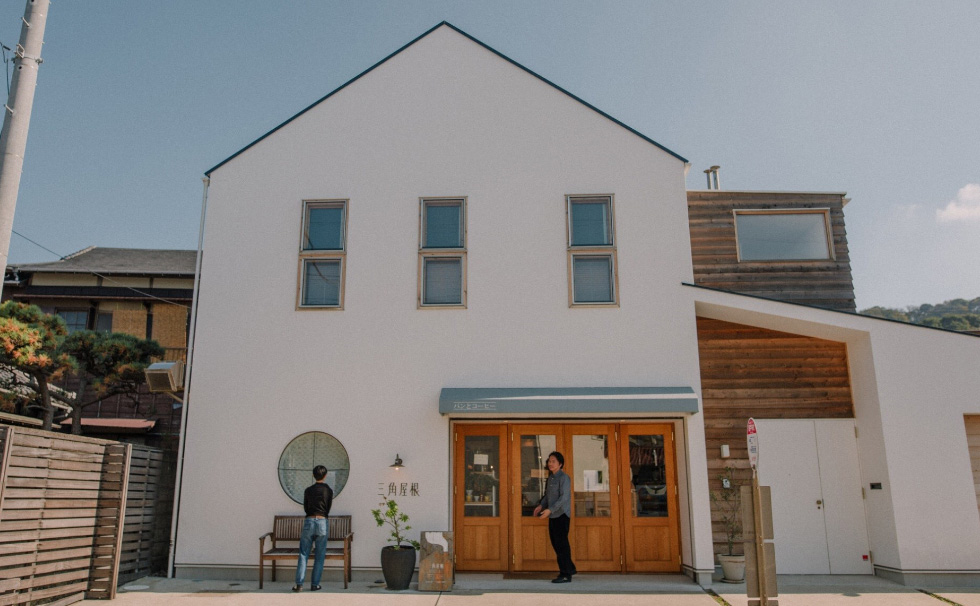 Triangle roof bread and coffee
We make simple bread that you can eat every day and coffee that you can drink every day.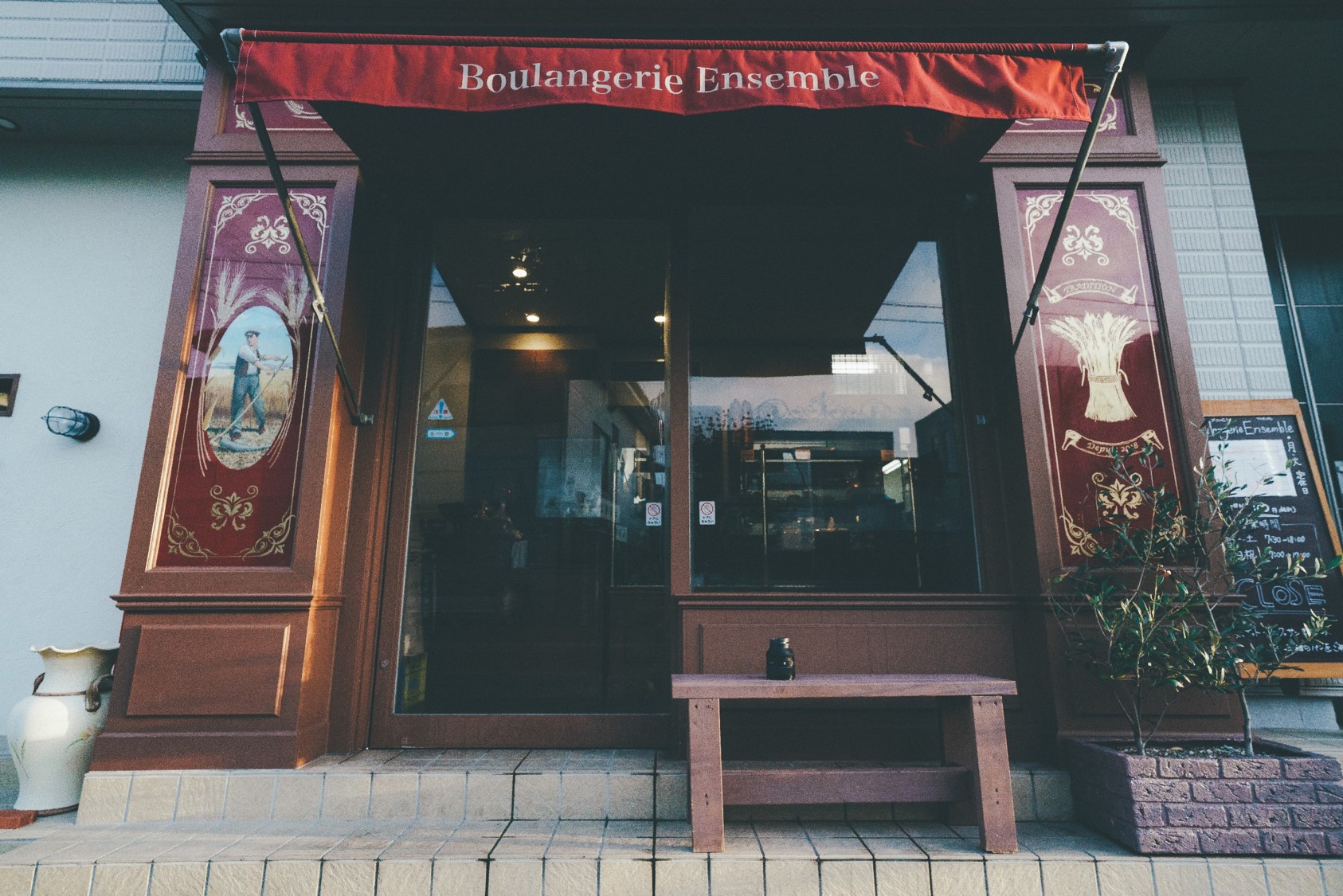 Opened in 2018 at Hase Station. Please enjoy the finest baguettes and croissants with the concept of "home French Boulangerie". Bucket Tradition is made from French wheat and hard water and is made into a delicious bucket by adding homemade natural yeast.
| Access |
Riviera Zushi Marina
5-23-16 Kotsubo, Zushi, Kanagawa, 249-0008, Japan 23-16
■ 7 minutes by car from JR Kamakura Station, JR Zushi Station, Keikyu Shin-Zushi Station
■ Free shuttle bus runs every 15 minutes from JR Kamakura Station [Parking lot available]
* There is a limit to the number of parking spaces. Please use public transportation when visiting.
| Inquiries |
Zushi Marina Pet Festa Executive Committee Secretariat
TEL: 0467-24-1000
[Exhibition contract, cancellation of exhibition application, cancellation of contract]

■ Exhibitors have all rights to exhibit agreements and prepare for the entire event, including coordination with the exhibitors.
■ Even if there is an application for exhibition, if the organizer judges that it is not appropriate, it may be rejected.
■ The exhibition contract is concluded when the organizer accepts the exhibition application form.
Exhibitor understands and agrees to these Exhibit Rules and submits the Exhibit Application Form.
■ Exhibitors must pay the full booth fee by the date set by the organizer.
  The organizer has the right to cancel the exhibition contract if the applicant's payment cannot be confirmed, and this can be treated as cancellation.
■ Exhibitors have the right to use the booth from the start date of importing to the end date of unloading once the above-mentioned exhibition contract is concluded and the booth fee is fully paid.
■ If you offer to cancel some or all booths after the exhibition application deadline,
  It will be treated as a cancellation by the exhibitor and will be obliged to pay the cancellation fee in accordance with the provisions stipulated in this section.
・ In case of cancellation of 2019 December 16th Mon.-2019 December 31st Tue.: 50% of exhibition fee
・Cancellation after January 2020st Wed. 1: 100% of exhibition fee
* Because there is a possibility that we will not be able to respond by phone due to the New Year holidays,
If you contact us by December 31st 23:59 by email, it will be 50% eligible.

[Management and protection of exhibits]

■ Regarding the preservation of exhibits at the event venue, the organizer will make every effort to protect and manage the exhibits.
  We are not liable for any damages or compensation for any fire, theft, damage or other accidents that may occur.
■ It is advisable to insure your exhibit for insurance in case of an accident.

[Change / Cancellation of the event]

■ The organizer may cancel the event or change the event period due to natural disaster or other force majeure.
■ The organizer does not compensate the exhibitor for any damages caused by this.
  However, if the event is canceled in advance, all or part of the paid booth fee will be refunded.

[Changes to Exhibit Terms]

■ The organizer may change some of these rules in case of unavoidable circumstances.
  In this case, the exhibitor will comply with the new regulations after the change.