From Shiraunkaku to Riviera Tokyo
We, Riviera Tokyo, opened in 1950 as a restaurant, "Shirounkaku," and will celebrate its 2020 anniversary in 70.
From April 2019 to the end of December 4, as the 2020 anniversary special year, the theme of "Yui" is the theme, connecting the past and the future, and tradition and innovation, to further bond with customers. We are planning a special project so that we can connect.
1950

January 23rd officially registered to open Baiyunkaku
Opened a restaurant, Hakuunkaku, at the current location in Nishi-Ikebukuro. Mt.Fuji was able to face Rikkyo University at the time and named it "Hakuunkaku" from "Hakuun shelf draw"

From 1953 years

The luxurious style of taking a bath while loving the garden of the waterfall before going to the feast attracted repercussions, and Ranpo Edogawa and Foreign Minister Ogasawara traveled many times as regular customers. Many customers from Ikebukuro as well as from Asakusa and Nihonbashi gathered for a great success.

From 1954 years

The old building of 240 tsubo was burnt down due to a large fire, but continued to operate in the new wing the next day, and then expanded to 1956 tsubo in 1500. The only restaurant in the Johoku district with 32 large and small rooms.

1957

Come to Takamatsu palace
Opened a large banquet hall "Taka no Ma"

From 1960 years

Having a long-established track record and a strong reputation, taking advantage of the opening of the Tokyo Olympics, the services that provide a full-fledged cooking experience to the taste of Japanese culture and a convenient environment make it an important meeting place for cultural people, scholars, government agencies and large corporations. Gain popularity. From this time, many local people visited the museum and valued the connection with the locals

From 1980 years

In pursuit of a new food culture, such as a summer celebration or a "kaiseki with wine," the brand has penetrated a highly gourmet-oriented customer base. Leveraging the restaurant's strengths, switch to "kaiseki cuisine", which serves wedding dishes one by one.
`` Kaisei kaiseki '' grows into a long-run event that continues until 2015

1986

Renovated into Japan's first flooring banquet, each floor is renewed every August to pre-empt the style and westernize. From this time, the original style of the proposed Riviera gains popularity

1995

Named Riviera
The current predecessor, Riviera Sakuunkaku, accelerates Westernization

1999

Birth of Anne's House chapel

2006

2010

Name changed to Riviera Tokyo
Recognized by the Embassy of Ehime Meal in the same year

2013

Riviera Cafe Green Style opened

2016

Closed for 3 months, reopened after extensive renovation

2017

Shonan Beach FM Satellite Studio is born
"Forest Jazz" started
"Lunch time concert" start

2018

"Saryo Riviera Garden" opened

2020

"70th anniversary of Riviera Tokyo"
70th anniversary special plan & cooking course introduction
Special wedding course "Yui" / Riviera Tokyo banquet course / Saryo Riviera garden / Riviera cafe green style
Wedding special course "Yui"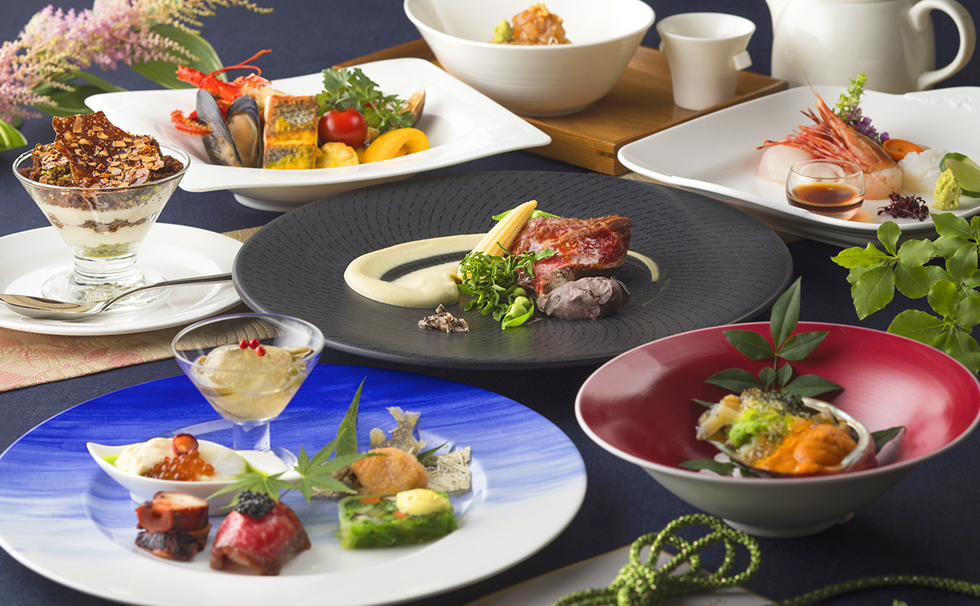 Wedding special course "Yui"
The bride and groom are expressed as wedding dishes with the theme of "connecting" the "guest," "producer," "past, present and future."
Riviera Tokyo Banquet Course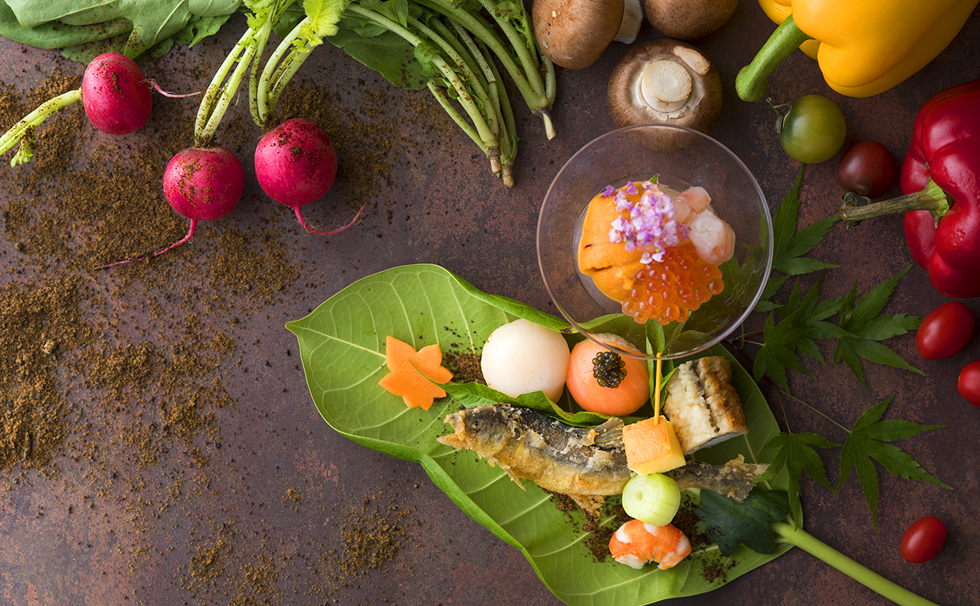 Riviera Tokyo 70th Anniversary Course
A special course offered by the Riviera Group cuisine Nagaokano.
We will use the seasonally selected ingredients and offer the right dishes at that time. With special benefits.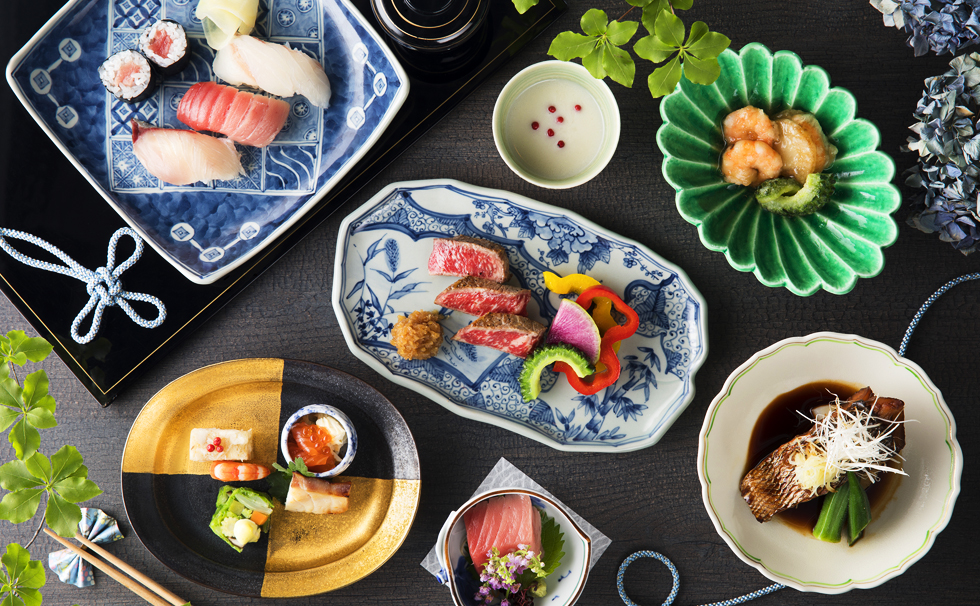 70th anniversary course
"Wind"-KAZE-
This is a 70th anniversary special course that uses seasonal ingredients and Japanese cuisine techniques that inherit the traditional flavor of the restaurant "Hakuunkaku".
Enjoy a dinner with an important person while watching the private garden.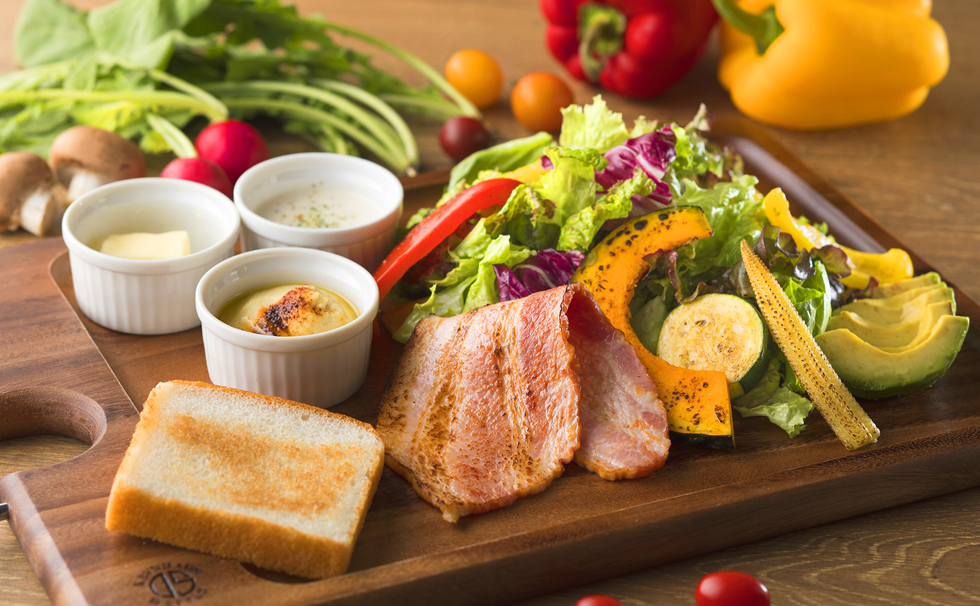 70th anniversary menu
"Gluten-free power plate"
We propose a gluten-free power plate that uses seasonal ingredients luxuriously without using alternative gluten and thickening polysaccharides as a special menu for the 70th anniversary. Please spend a relaxing time in a spacious space.