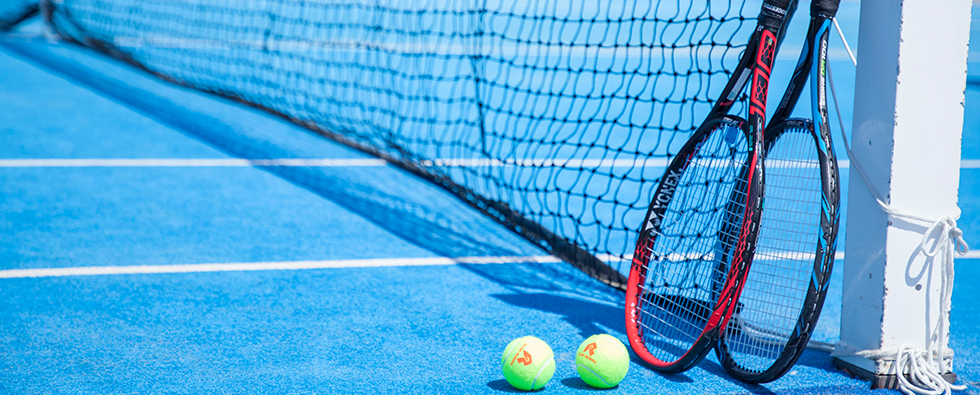 You can choose from General Class, Junior Class, and Player Development Class.
Each class offers lessons by level,
We aim to improve your skills easily with guidance tailored to each individual.
General class has 5 levels from beginner to advanced
We will conduct lessons according to the level.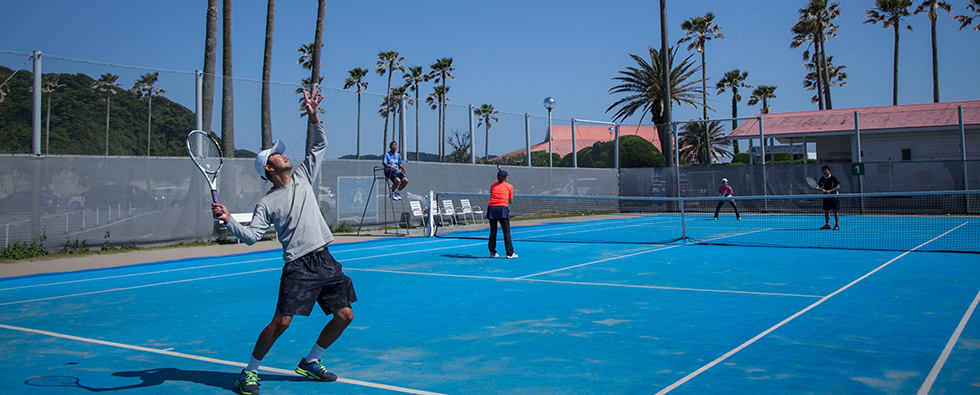 Weekday day / Weekday night / Saturday and Sunday
By setting abundant classes such as beginner to advanced / senior classes, you can level up with reasonable lessons that suit you.
In addition, the night game facilities have been enhanced and various types of tournament events are being held.
| | |
| --- | --- |
| Beginner | Those who are new to tennis. Those who want to learn from the basics. |
| First intermediate | Those who have basic tennis skills and can play stroke rallies and games. |
| Intermediate | For those who want to assemble the game mainly with volleys that can hit each shot. |
| upper intermediate | For those who want to learn more accurate shots and ball control by applying to intermediate level, and aim for further improvement. |
| Advanced | Those who want to master the strength and speed control of each shot. Those who want to practice more closely in actual battles and actively participate in matches. |
| GM | Women who want to learn tactics and strategies specializing in doubles in order to win women's doubles matches. |
The junior class has three stages from beginner to advanced
We will conduct lessons according to the level.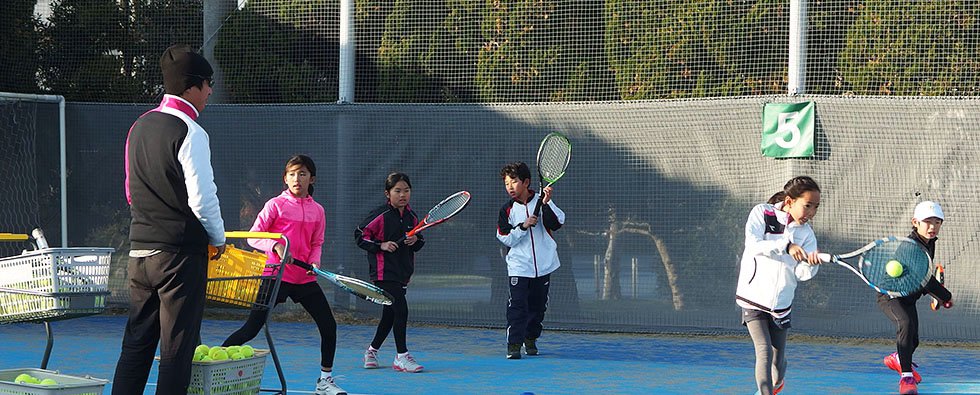 Kids class (Kids 4 to 6 years old)

Kindergarten class.
Start by getting used to rackets and tennis balls.

Jr1 class (elementary school students)

It is a high-quality lesson that is divided into three classes, from beginner to advanced, depending on the level.

* Level check will be conducted every term, and class will be changed according to the level.

Jr2 class (junior high and high school students)

Class for junior and senior high school students.
It's a high quality lesson while having fun.

Jr team / Jr1 selection class (player development class)

High-quality lessons will be held with the goal of achieving good results in national and Kanto competitions.
In addition to regular lessons, professional physical training and body maintenance are also incorporated.

* Only coach recommenders (irregular selections available)
A higher stage with a view to becoming a professional in the future
Foster junior players who aim.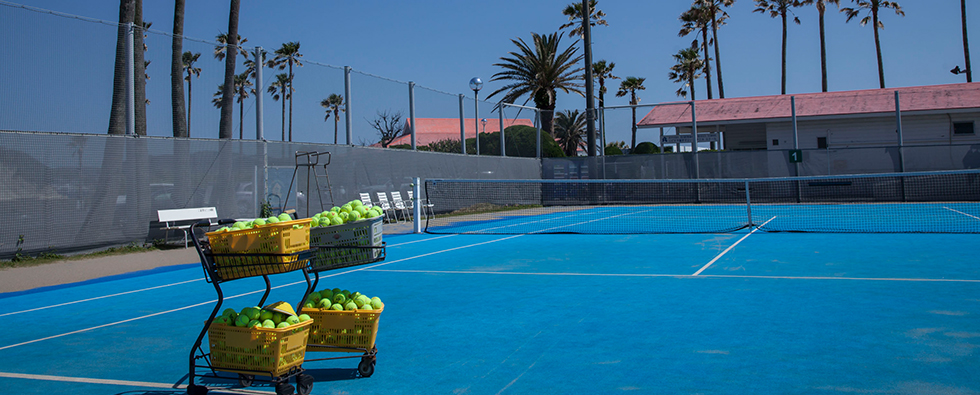 the purpose

Operated by the Riviera Zushi Marina Tennis School, with the aim of developing junior players who can play on higher stages and to help junior players with excellent qualities to build a healthy and socially personality through tennis I will.

Eligibility and conditions

Elementary school first grade to high school third grade (18 years and under)

A person who is recommended by a coach in charge of the Jr class or selection class in which he is enrolled, or who has determined that the coach in charge of the player development class is capable and has a future potential.

Applicants who take a selection or trial lesson of a player training class to be held from time to time, who can be recognized as equivalent to a player training class student in terms of skills and mentality, and who have passed the interview.

Player development class organization

■ Team
With a view to becoming a professional in the future, he will set big dreams and goals and aim to participate in national championships such as the All Japan Junior Championship and win.

■ Selection class
A class to learn necessary skills, physical strength and enthusiasm so that you can step up to the top class [team] in the player training class.

Practice time

XNUMX days a week

Tuesday is closed
| | |
| --- | --- |
| Mon / Wed / Thu / Friday | |
| Saturday | |
| Sunday (180 minutes) | |
■ Selection class (90 minutes)
| | |
| --- | --- |
| Mon / Wed / Friday | |
| Thursday | |
| Saturday | |
| Sunday (120 minutes) | |
Player training class results
All Japan Junior Championships 18 years and under Women's singles participation [Kawagishi]

Inter High Ladies Singles participation [Kawagishi]

All Japan Junior Championships 16 years and under Women's singles participation [Yoshikawa]

National junior high school tournament women's singles participation [Okawara]
Participated in Iwate Kokutai Women's Singles [Kawagishi]

Inter High Ladies Singles Best XNUMX [Kawagishi]

All Japan Junior Championships 16 years and under Women's singles participation [Kawagishi] [Yoshikawa]

National selection junior tournament U-15 women's singles participation [Yoshikawa]

National selection junior tournament U-15 Women's Doubles participation [Yoshikawa / Ono]

National junior high school tournament women's singles participation [Yoshikawa]

Participated in the Kanto Junior Championships 16-year-old and younger women's singles [Kawagishi] [Yoshikawa]

Participated in the Kanto Junior Championships 16-year-olds and under Women's Doubles [Kawagishi] [Yoshikawa / Ono]

Kanagawa Junior High School Tennis Tournament Singles Champion [Yoshikawa]

Kanagawa Junior High School Tennis Tournament Doubles XNUMXth [Yoshikawa] / XNUMXth [Yagaki]
Riviera Zushi Marina Tennis School
249-0008-5 Kotsubo, Zushi-shi, Kanagawa 23-16 Tennis court in Riviera Zushi Marina
FAX. 0467-23-5460
[Phoneephone reception] weekdays 9: 00-20: 00 / Saturdays, Sundays and holidays 8: 30-20: 00 (excluding Bon Festival and New Year's holidays)
[Business hours] 9: 00-22: 00 (Tuesday 9: 00-17: 00)
[Regular holiday] Open all year round