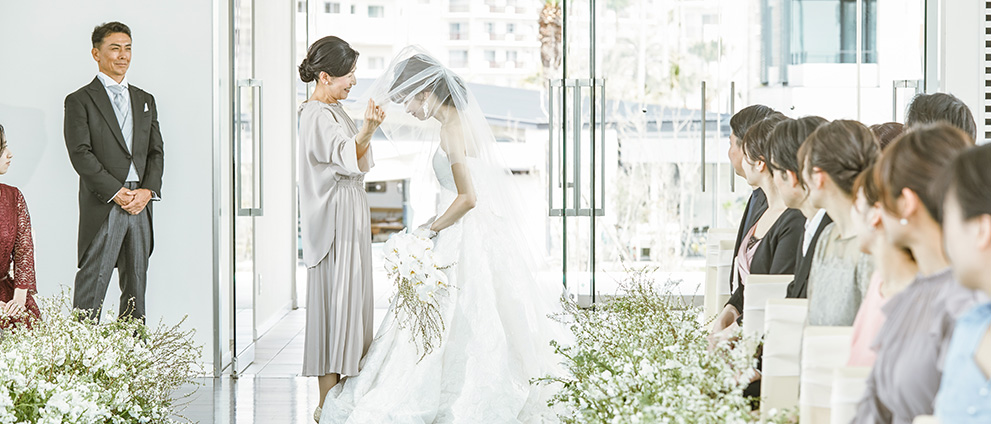 Blessed by the blue sky and the sea
Admired seaside ceremony
The curtain covering the glass chapel rises all at once.
In front of you, on the right and on the left, a beautiful glowing sea appears.
Both the guests and us are happy and full of heart.
My father, mother and brother both cried and laughed and applauded.
Watching your loved ones and your favorite sea, your smile will overflow.
Twelve Roses Ceremony
~ 12 roses ~
Riviera original public ceremony. It is a ceremony where 12 roses from the people who attended helped the two oaths and the ring of happiness with 12 roses. Each rose is filled with gratitude, sincerity, happiness, trust, hope, affection, passion, truth, glory, effort, and eternal respect.