CEREMONY & BANQUET
Wedding and party venue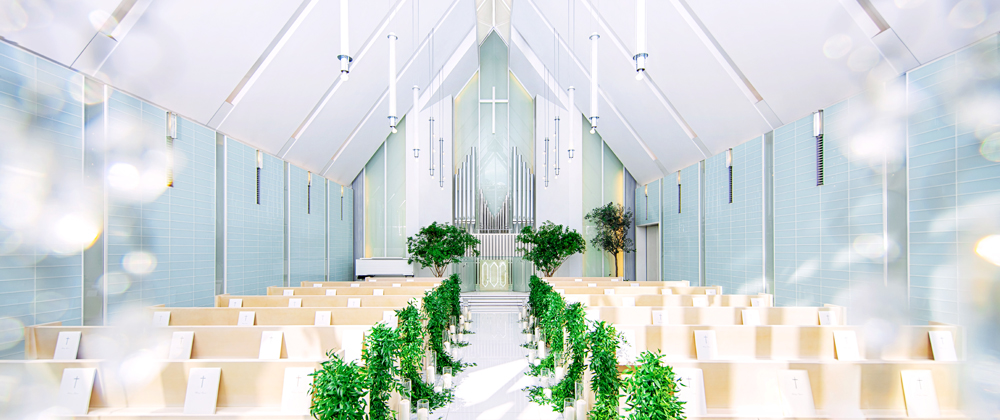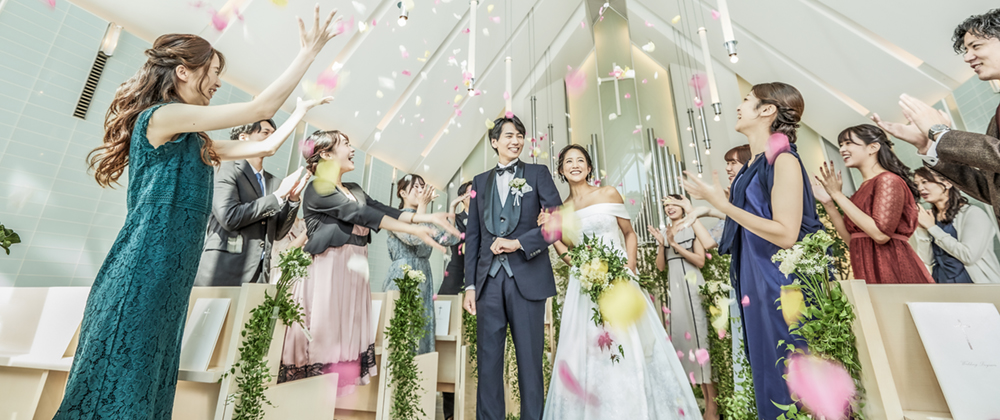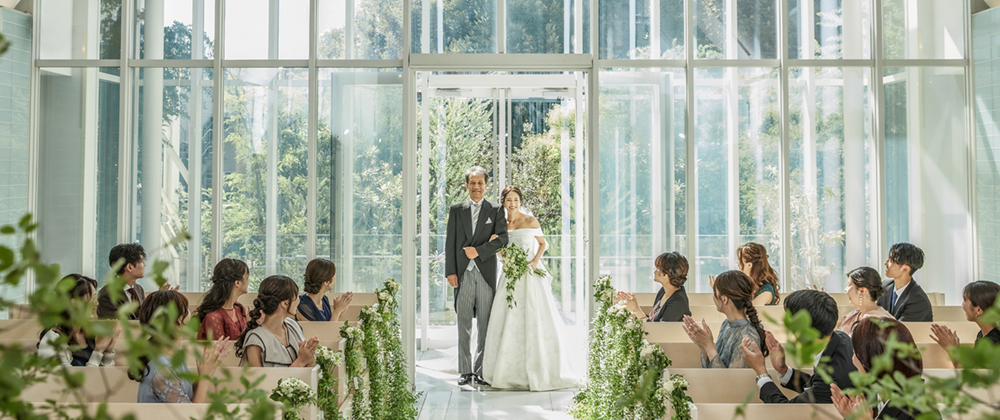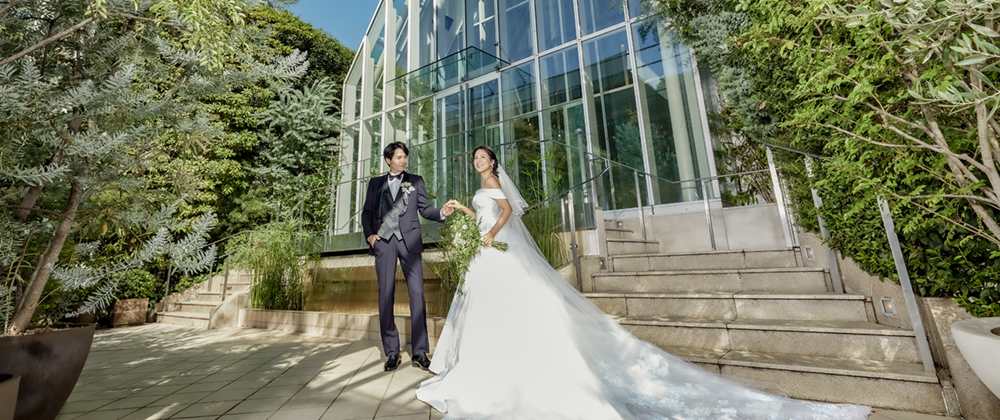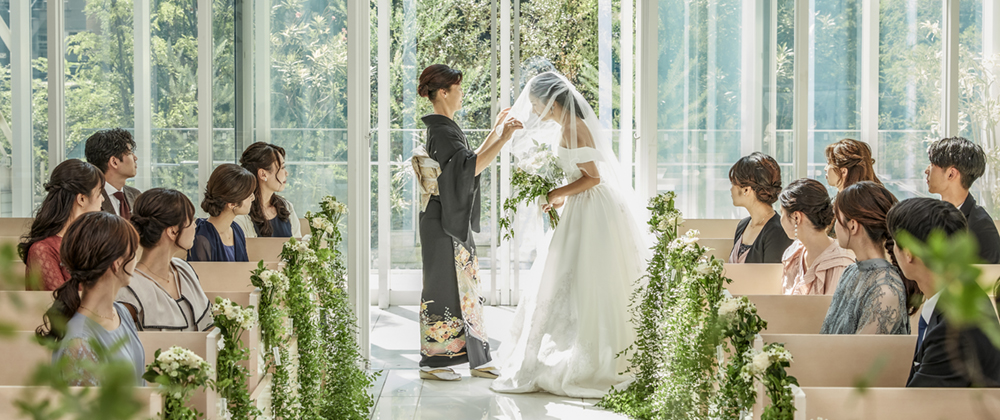 CHAPEL CEREMONY
WHITENESSBlanche sur
Maximum capacity 100 people
Sunlight pours in from a large glass window
Independent chapel "Branche sur".
The pure tone played by the pipe organ and flute
The singing voice of the choir resounds on the high ceiling, offering the greatest blessing.
After the holy oath, on the Virgin Road and the garden
Please enjoy the production of the flower shower.
Stand-alone chapel filled with soft natural light.
In a beautiful space full of transparency
A warm and inspiring ceremony.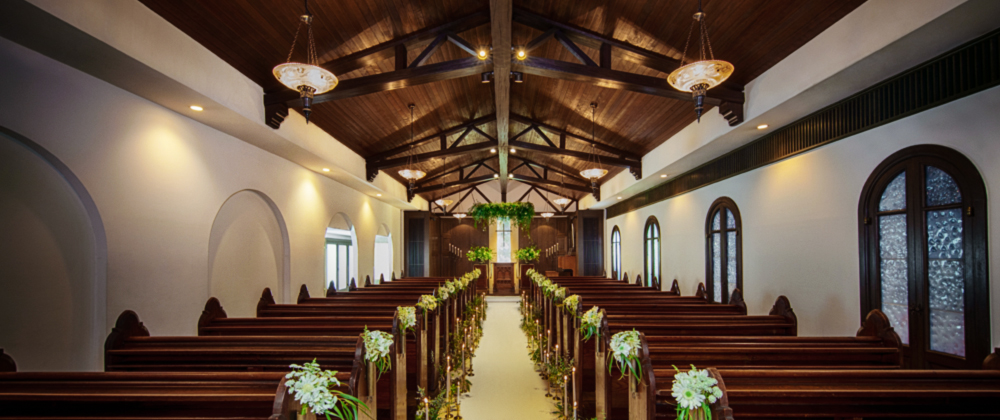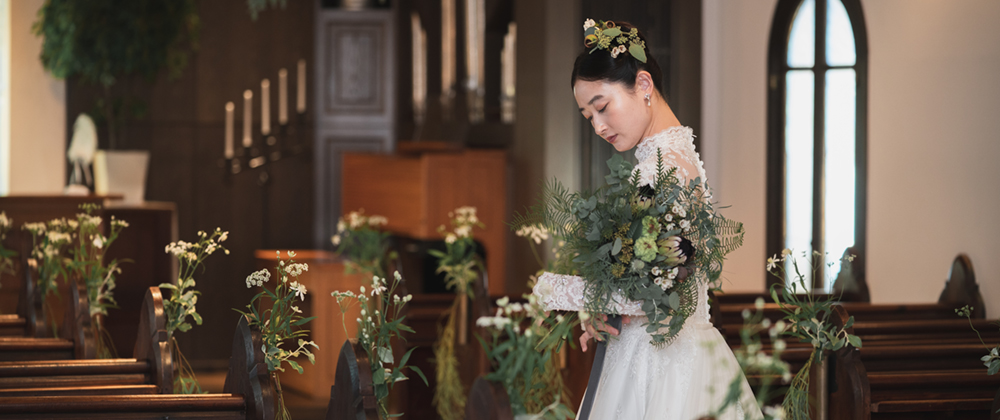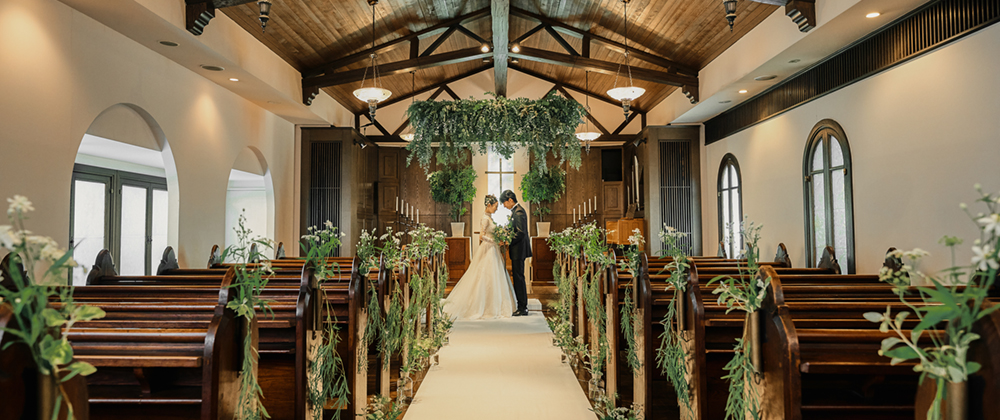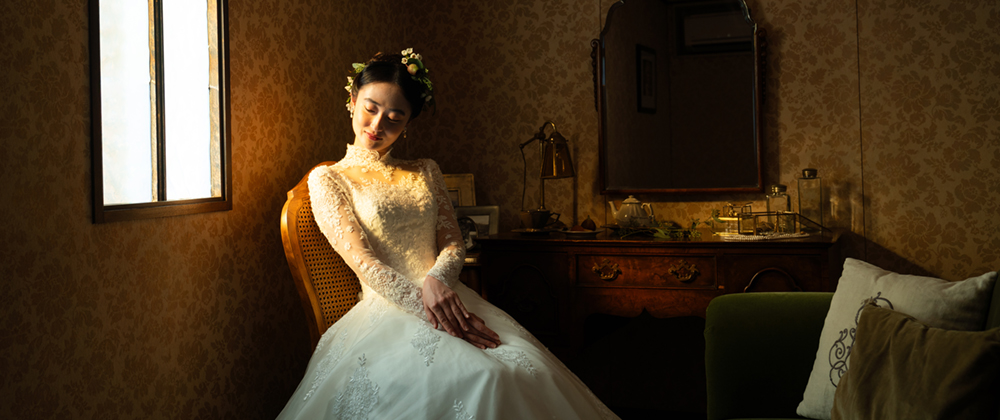 CHAPEL CEREMONY
ANNE'S HOUSEAnn's house
Maximum capacity 100 people
The bench for guests to sit down
It has been used in British churches for more than 100 years.
"Anne's house" with such antiques in every corner
It is a chapel where you can feel the warmth of wood nostalgic and dear.
Close to family and friends
A strict but intimate ceremony is achieved.
Sharing joy and excitement with important people
100 years old antiques live
Country chapel.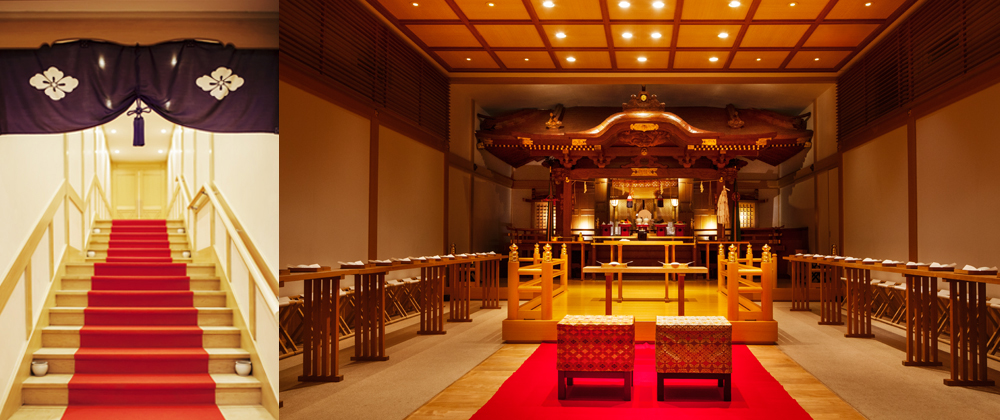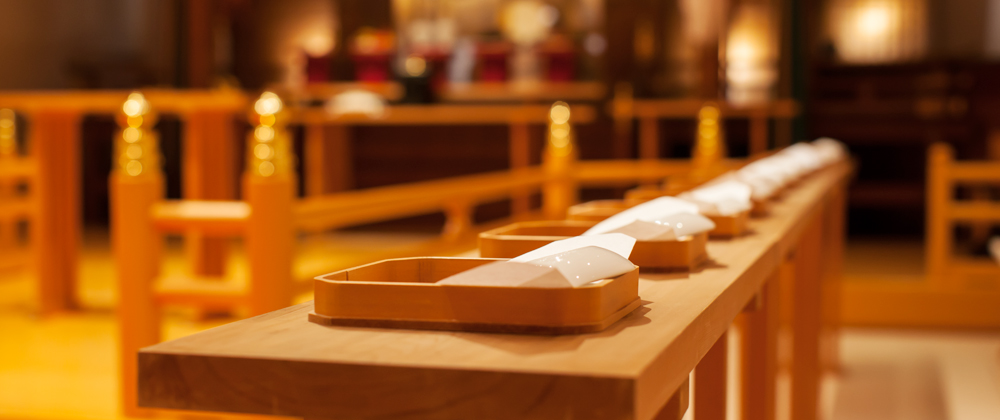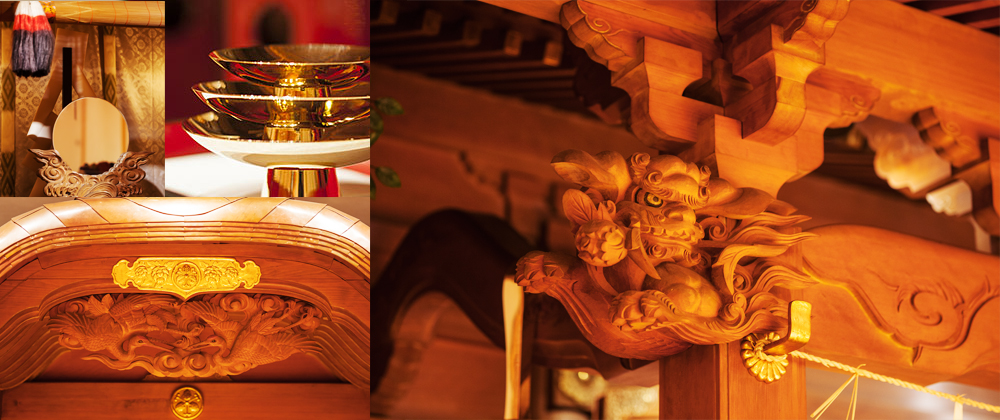 JAPANESE CEREMONY
SHINDENTemple
Maximum capacity 40 people
A temple dedicated to the deity of Ise Jingu Shrine, which controls all food, clothing and shelter
We perform Shinzen ceremony according to old ceremony.
It is said that a skilled carpenter made it without using a nail
The high-class shrine is very rare nowadays.
Tightly tie the bond of the two
It is a suitable stage to celebrate the start of both families.
Old-fashioned and elegant.
A Japanese wedding in a temple filled with traditional Japanese beauty.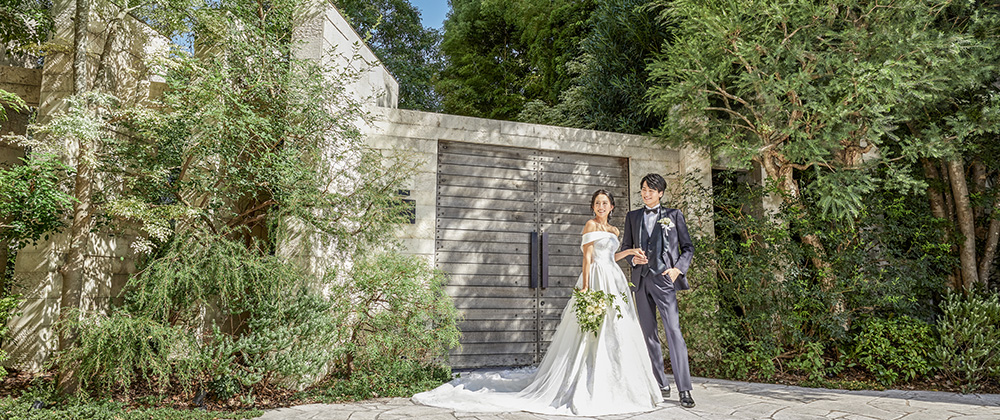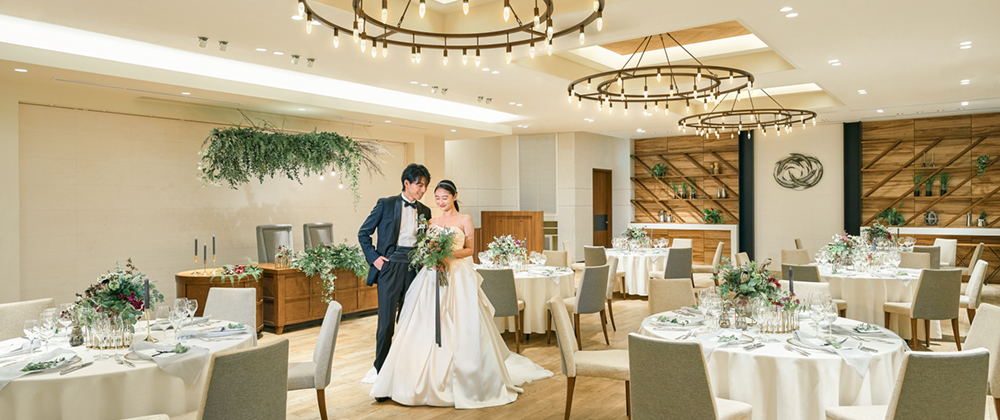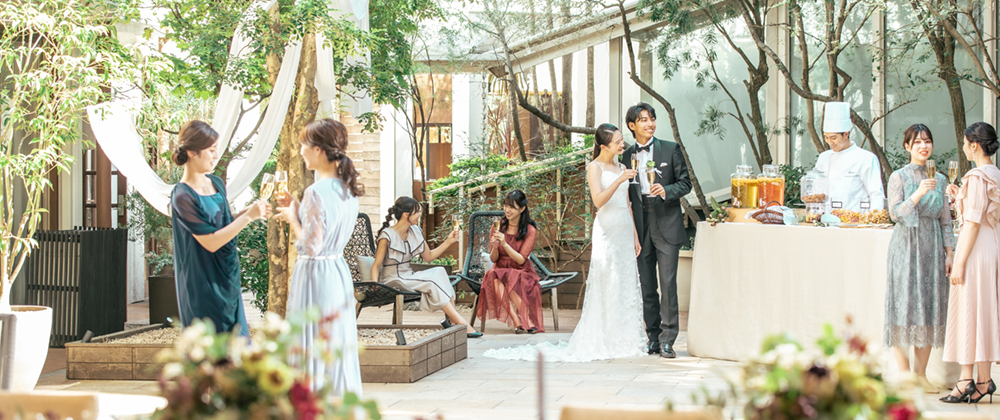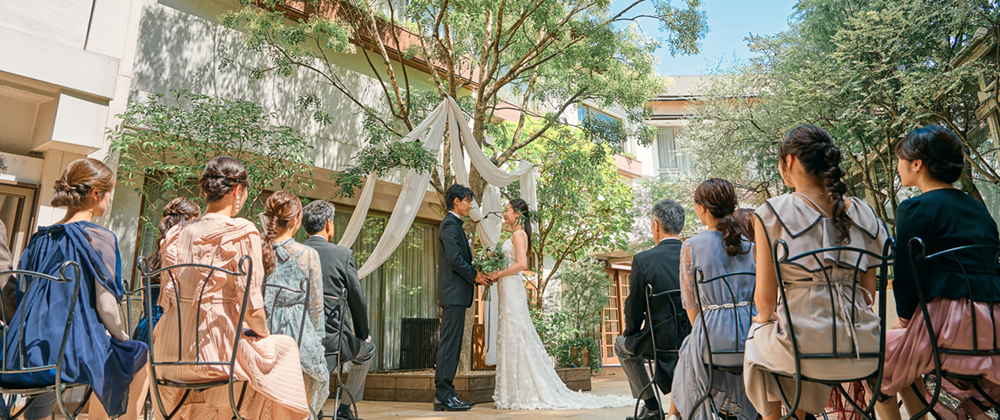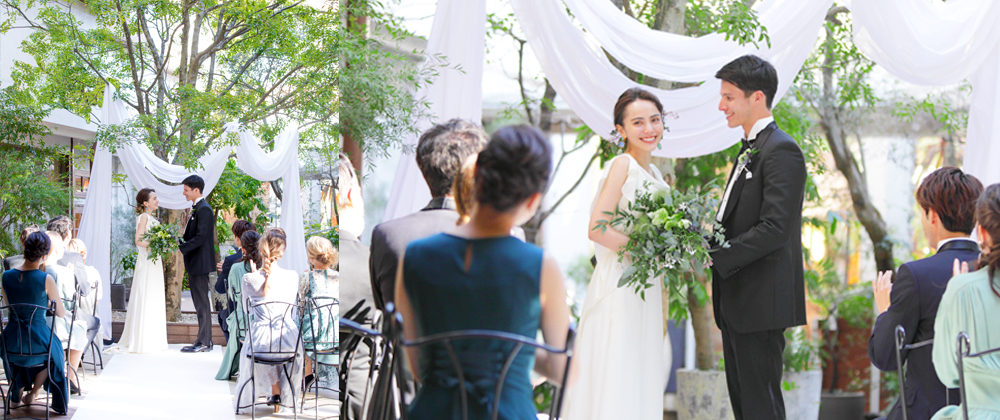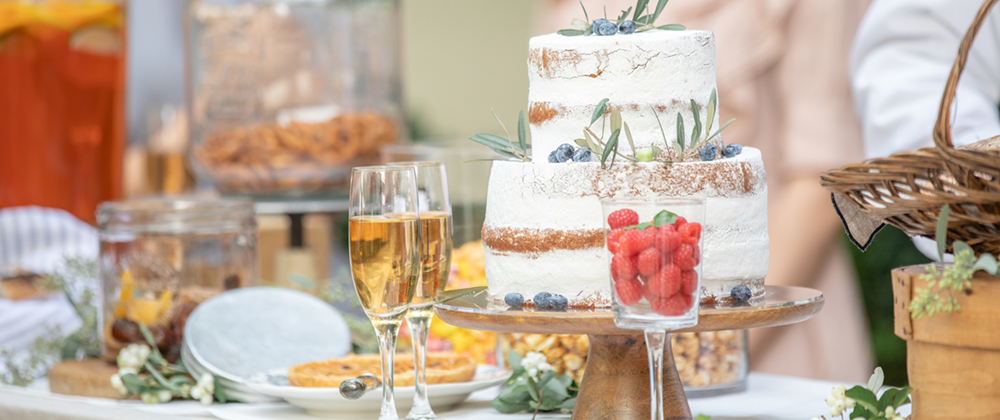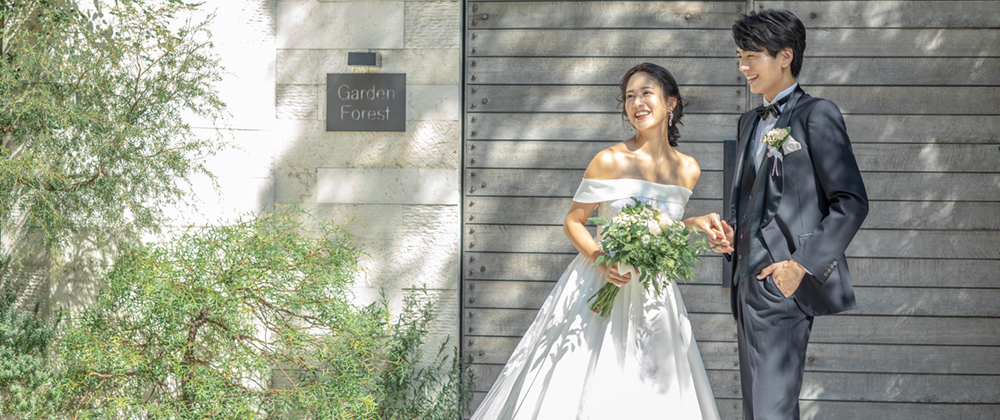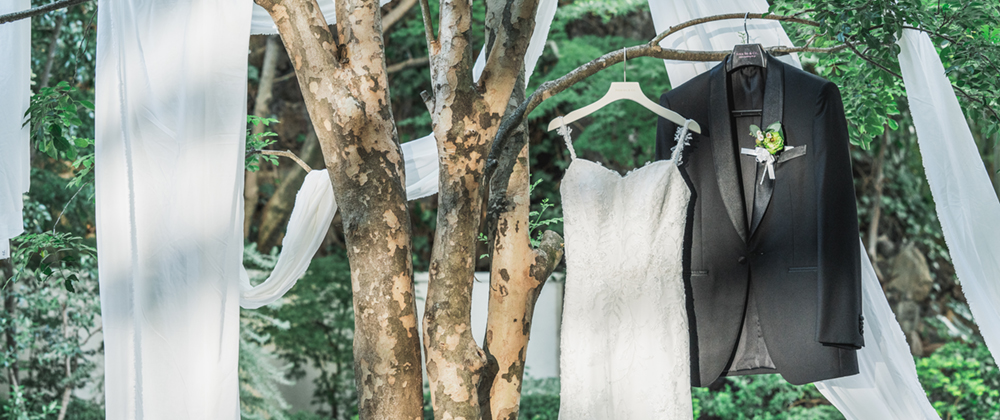 FOREST GARDEN RESORT
GARDEN FORESTGarden forest
Maximum capacity 120 people
Rich nature that can not be thought of as a city
"Garden Forest" invites guests to extraordinary situations in an instant.
Including a relaxing party venue
Luxuriously rent a large house from the second room to the garden
A private wedding can be realized.
Dessert buffet around the symbol tree
The party to enjoy in the open air, such as beer activities, is also attractive.
At the end of the dedicated entrance is a beautiful green forest.
A private space that invites guests to a relaxing space in an instant.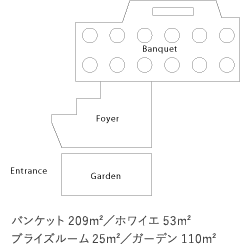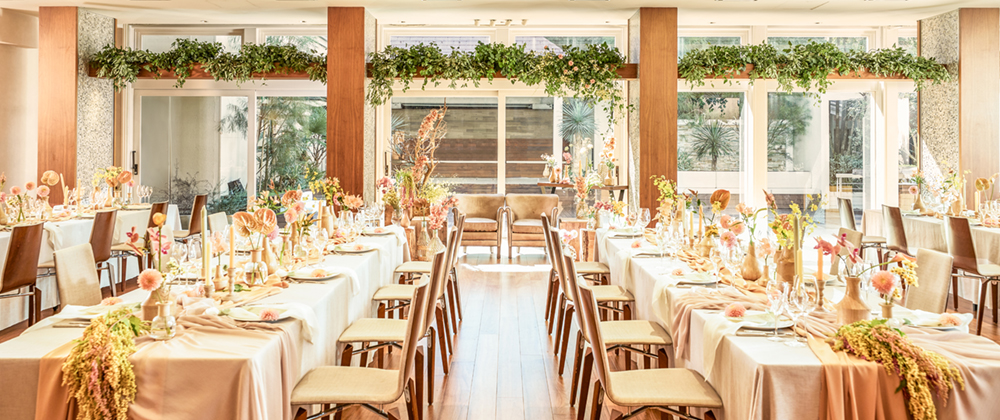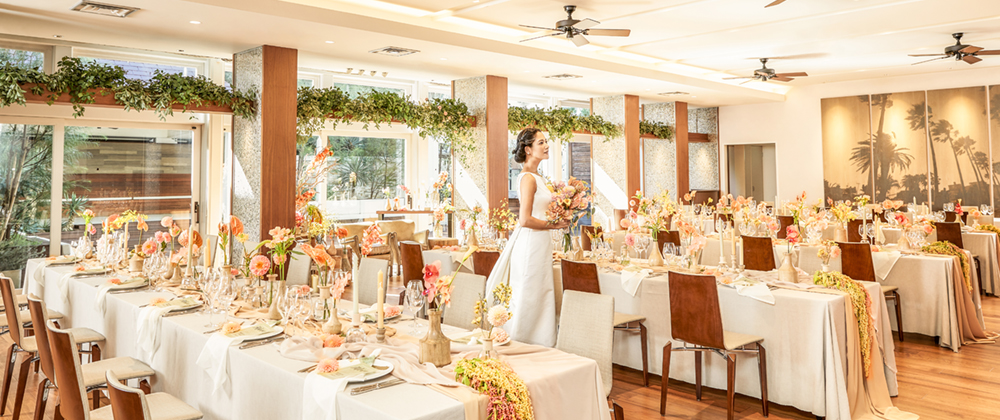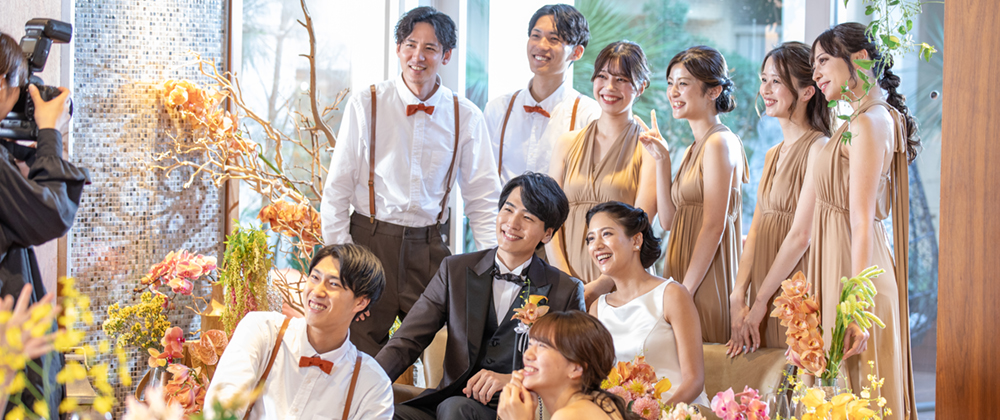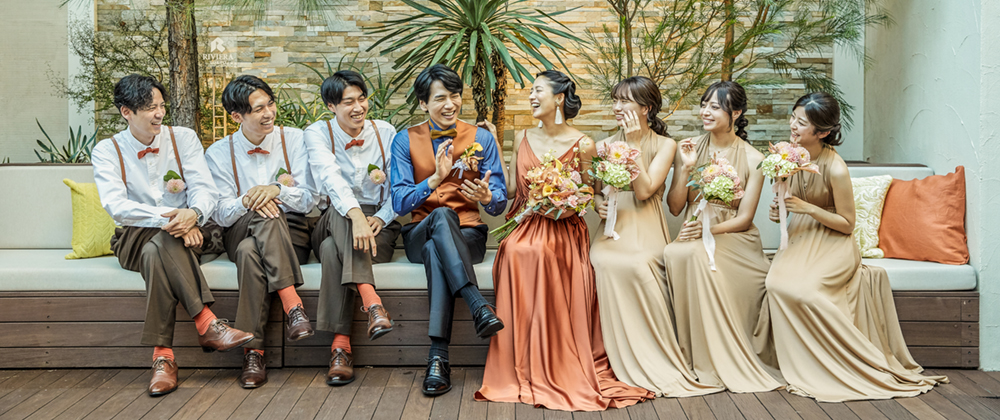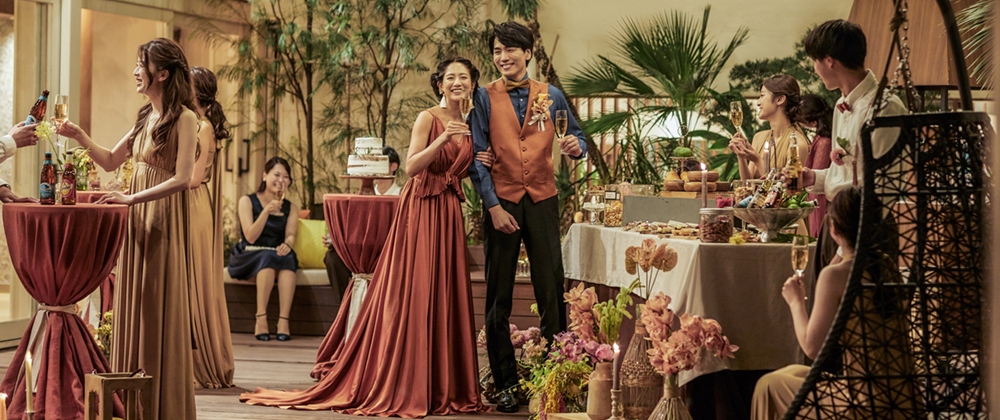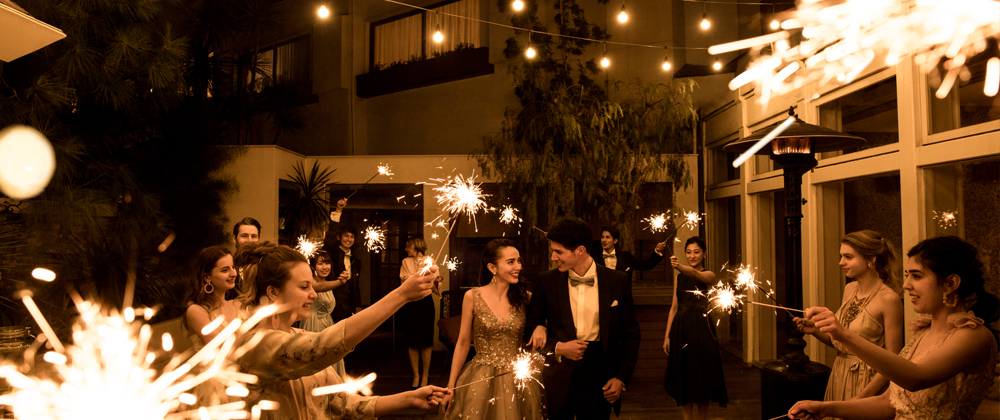 RIVIERA COAST RESORT
PALISADES TERRACEPalisades Terrace
Maximum capacity 110 people
Plenty of sunlight shines in,
A pleasant breeze blows through the party venue.
`` Palisades Terrace '' has a Southern California open atmosphere
A natural-style party that doesn't get too crowded will come true.
Entertain guests with outdoor grill BBQ
Active production is also free.
As if you were visiting an overseas resort
We propose another world wedding scene.
The night party surrounded by the starry sky and candlelight is also wonderful.
An open space where a pleasant refreshing wind blows through.
Have an active party on the spacious private terrace.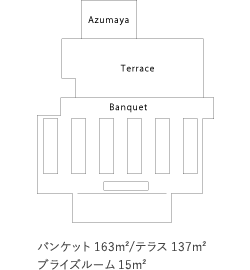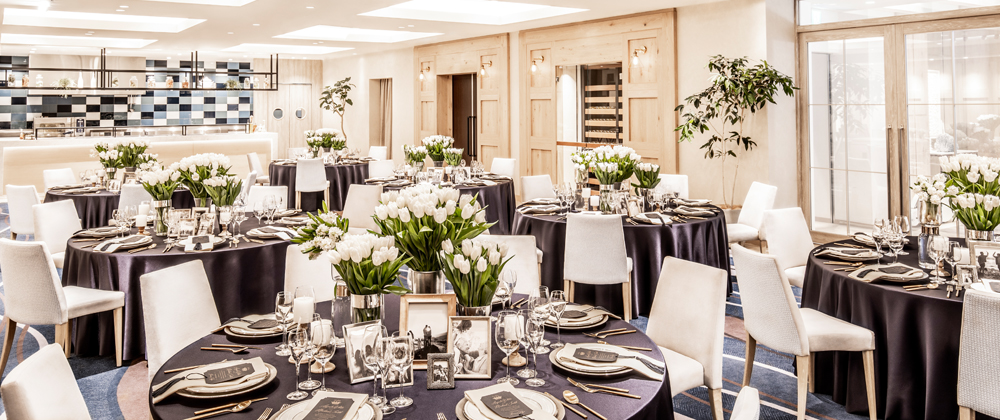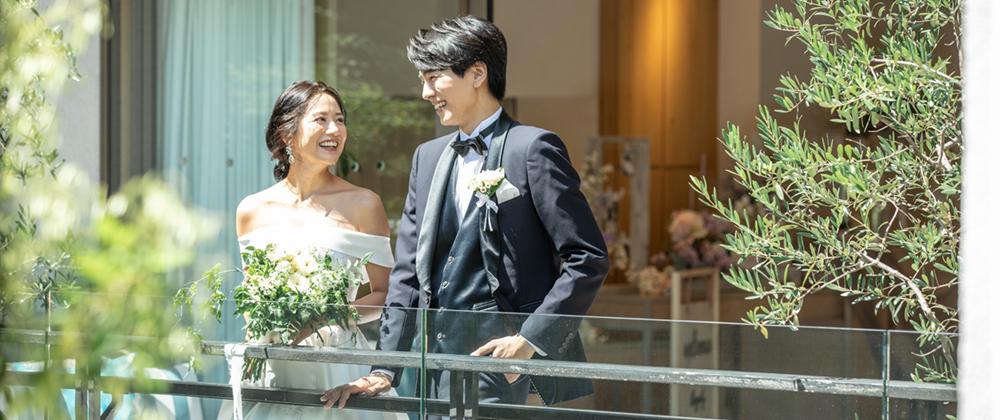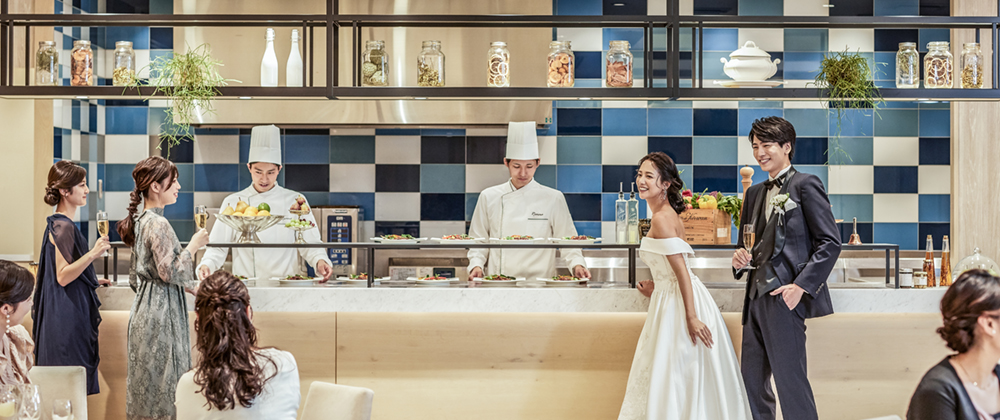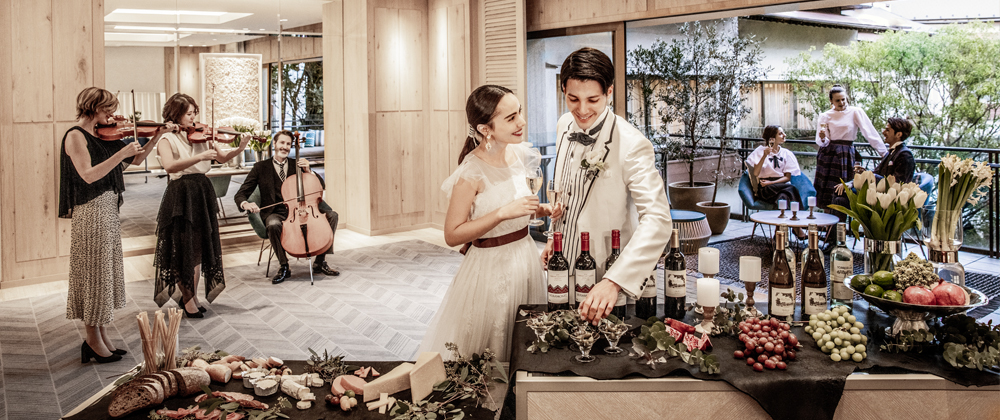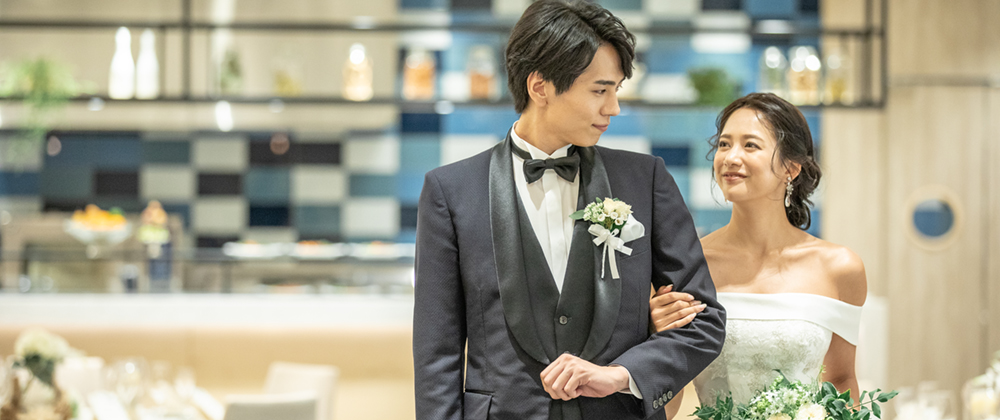 RIVIERA COAST RESORT
FRENCH BLUEFrench blue
Maximum capacity 100 people
While watching the chef cooking in the open kitchen in front of you
Taste the delicious food that comes with the sound and aroma
Entertain guests in a luxurious moment.
"French blue" reminiscent of a Mediterranean fashionable restaurant
The dessert time to decorate the knot of the meal
While watching the rich garden
It is nice to spend time on the balcony.
Exclusively on one floor, you can enjoy it to your heart's content.
Sounds and scents from an open kitchen full of live feeling.
Have a relaxing adult party in a relaxing space like a Mediterranean resort.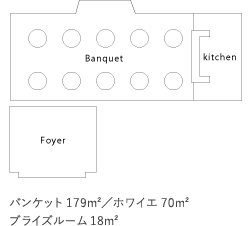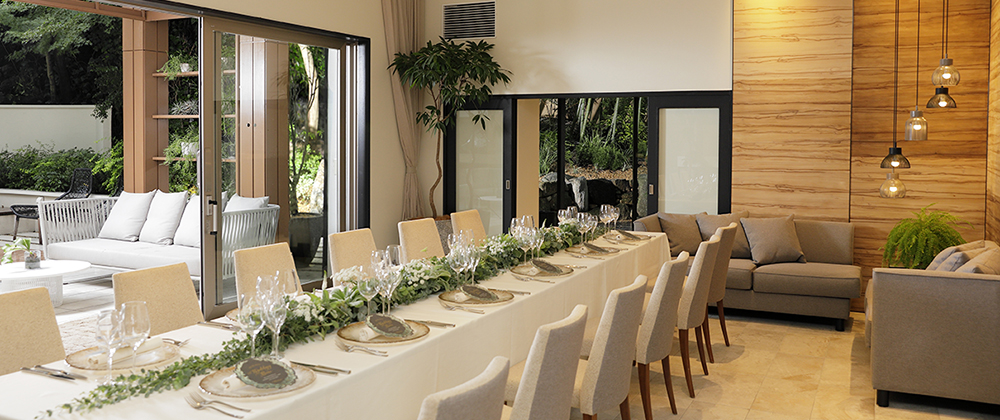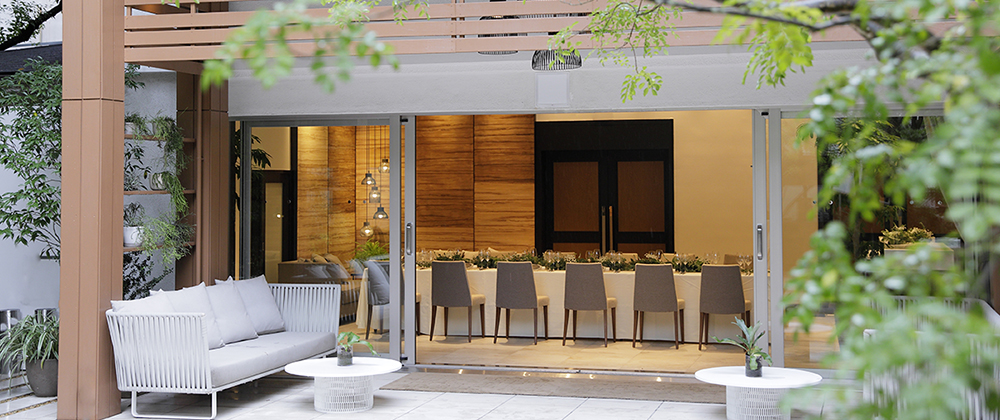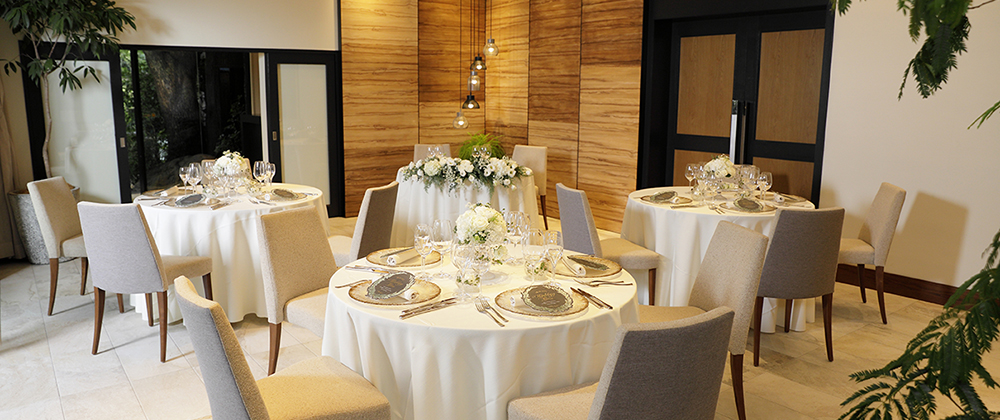 PRIVATE STYLE WEDDING
FOREST COURTForest court
Maximum capacity 17 people
"Forest Court" is an open space surrounded by nature
With a sense of distance close to the guest, overflowing with smiles at home
A private party will come true.
Please spend a luxurious time enjoying the garden.