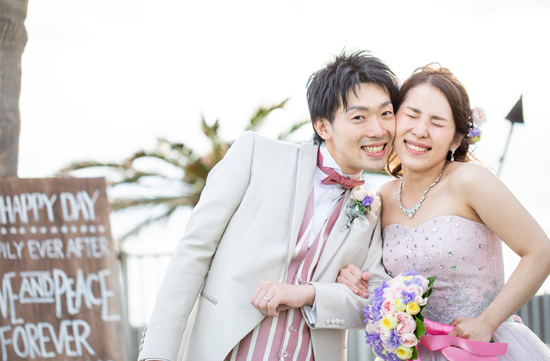 Blessed by the sea and the blue sky
Hiroki Yoshimura x Mami Ito
The blue sky and the calm sea that last forever.
The day we were greeted by two irreplaceable treasures
In a peaceful atmosphere, full of blessings
On the best stage full of smiles.
The two parties that put family and guests first
It was the best time to be full of happiness.