Riviera Tokyo will be closed for the following periods during the summer.
We apologize for any inconvenience caused during the period, but thank you for your understanding.
Summer holidays: 2020 August 11th Tue. ~ August 14th Fri.

We are pleased to announce that February 25th Tue. of the "Riviera Lunchtime Concert", which has been held monthly, has been canceled in consultation with the performers in response to the situation of the spread of new coronavirus infections.
We appreciate your understanding and cooperation.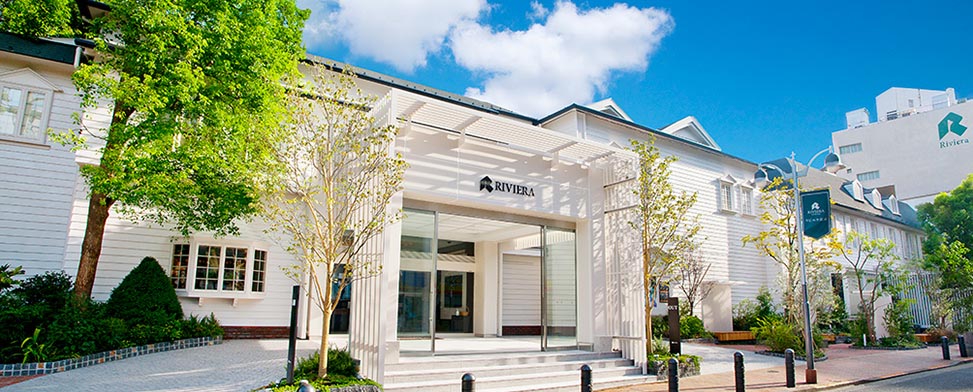 A 5-minute walk from Ikebukuro, the terminal station. In 1950, more than half a century since the birth of the predecessor restaurant "Hakuunkaku",
We have continued to connect people and people with the taste of hospitality and tradition.
An urban resort where you can spend your time shaking trees, blowing in a comfortable breeze and staying in the city without having to stretch your shoulders and elbows.
We will continue to evolve so that you can spend the best time.
A style based on two concepts, full of party and live feeling in open air
The concept is a wedding where you can enjoy activities freely, intimately and relaxed by incorporating activities.
The beautiful forest that spreads in front of you, the light that pours in, and the pleasant breeze are all
Invite your guests to a day full of surprises and joy.
A dish to enjoy all five senses. A venue full of individuality. Quality service.
Various banquets, conferences and parties can be accommodated depending on the use and number of people.
Experienced Events planners carefully listen to your requests,
Produce the ideal banquet. Please spend a high-grade quality time by all means.
Inherited the taste of tradition from the predecessor, the restaurant "Hakuunkaku"
Japanese food full of the blessings of nature
Please enjoy yourself in the space where you can forget the hustle and bustle of the city
You can enjoy a lot of vegetables in a galette in a store where the green seen from the window is comfortable
A cafe perfect for casual lunches and breaks.
It is characterized by using vegetables and herbs grown without pesticides.
After your meal, you can also enjoy the specialty of the pastry chef.