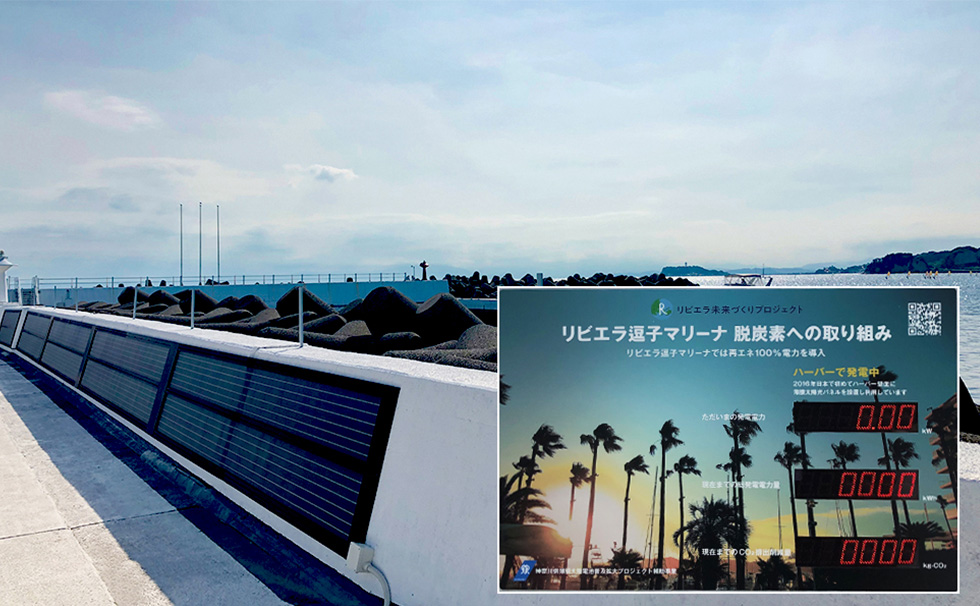 In cooperation with Kanagawa Prefecture as part of the renewable energy spread project,
This is the first thin-film solar panel installed in Japan on the quay of the Riviera Zushi Marina.
Using the power converted from light energy,
An electronic bulletin board showing numerical values ​​of the amount of power generation and CO2 reduction has been set up, and we are also working on "visualization" for customers.
When you visit Riviera Zushi Marina, please pay attention to this panel.