I want to deliver safe and secure ingredients.
With that in mind, all staff at each store in the Riviera are involved
I grow pesticide-free vegetables and herbs.
The Riviera recycles vegetable waste from restaurants into high-quality compost and uses "recycling-type farming" to reuse it.

The floor material is added to the collected vegetable waste and mixed to create a temporary compost. And fermentation is repeated for the primary compost to complete the mature compost. Using the ripe compost thus completed, we start by making the soil.

Vegetables that grew quickly in the sunshine are the most delicious treats. They are harvested that morning and cooked by the chef, taking advantage of their specialties.

The beautiful color, rich taste and fragrance spread every bite
Please enjoy it at our restaurant and at the wedding.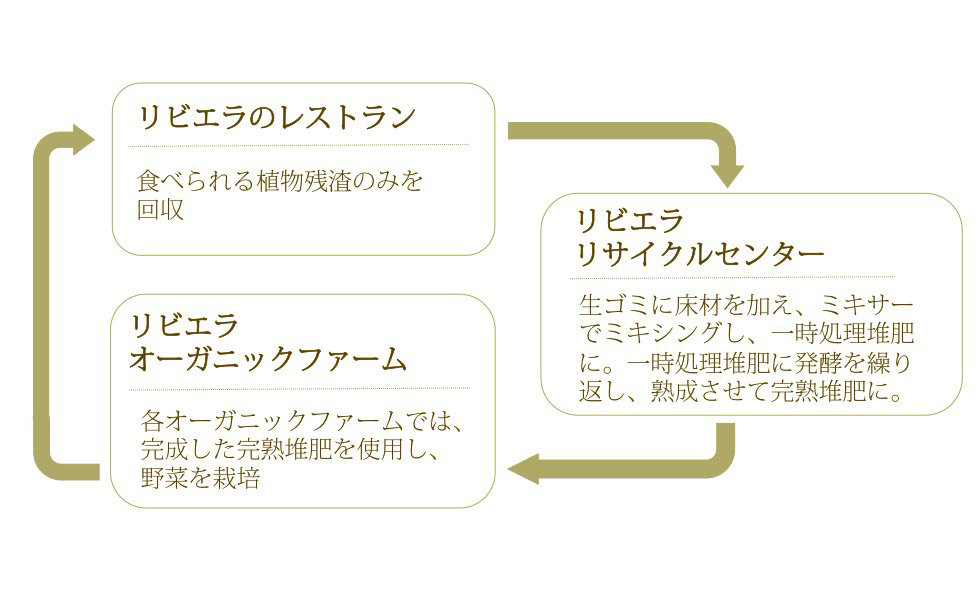 In-house vegetable garden