It is also recommended for anniversaries with loved ones, adult celebrations, graduation, admission and admission.
Have a wonderful anniversary for a memorable day.
Lunch time 11: 30-15: 30 (14:00 LO)

Dinner time 17: 00-21: 00 (19:30 LO)
Lunch / Adult 5,500 person XNUMX yen (tax included)
Dinner / Adult 14,300 person XNUMX yen (tax included)

* A service charge (10%) will be charged separately.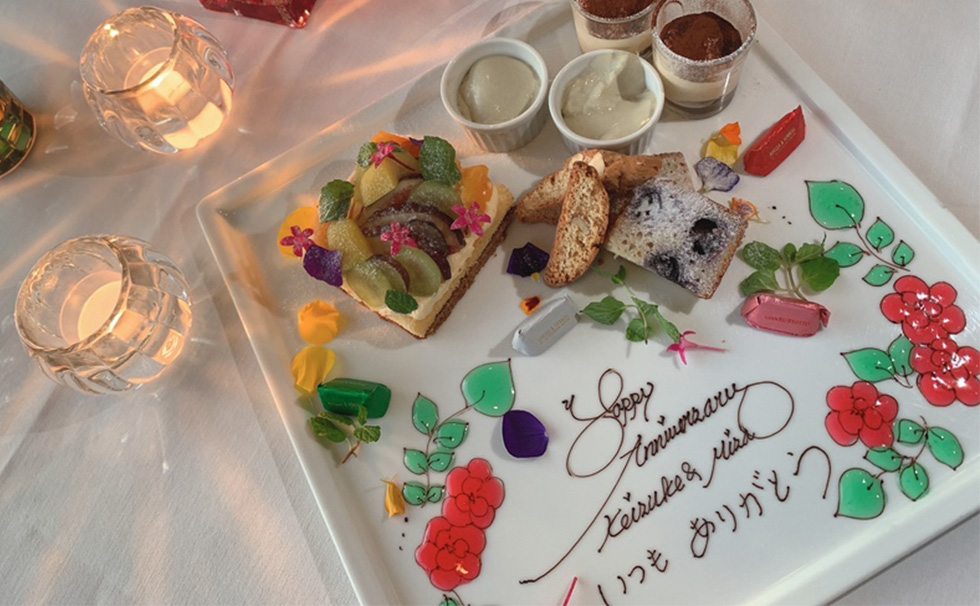 Click to make a reservation
Lunch course / XNUMX dishes in total
Amuse, appetizer, pasta, fish or meat dishes, dolce

Dinner course / XNUMX dishes
Amuse, appetizer①, appetizer②, pasta, fish dishes, Hayama beef, dolce
Message plate provided at dessert

Change dessert to 8 cm size seasonal fruit tart 
or 
Tabletop preserved flower arrangement gift
(* Only for dinner)
* Please apply by phone or from the reservation form on the website.
* Due to the preparation of ingredients, please make a reservation one week before.