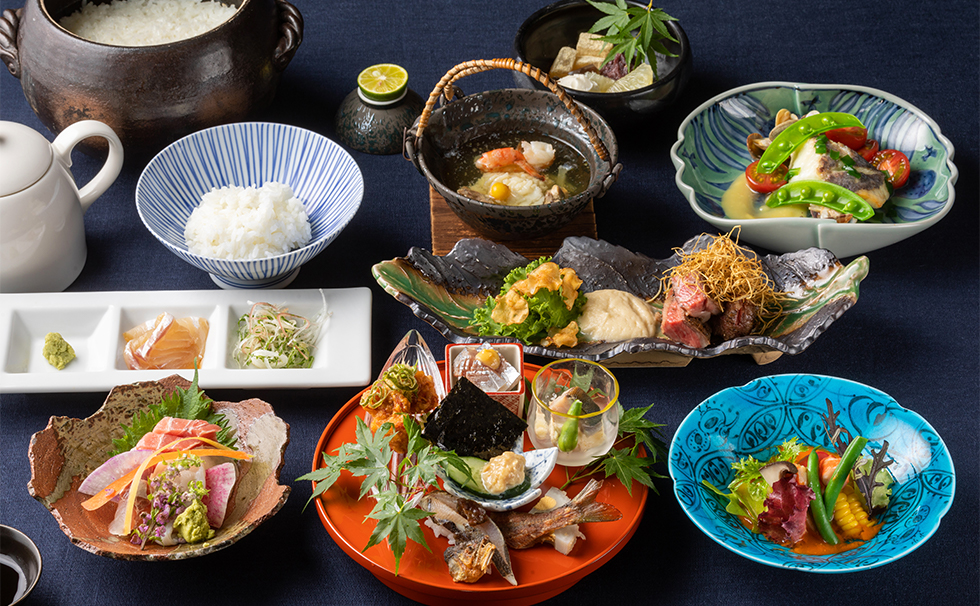 The Kumamoto Fair, which was well received last year, will be held again this year.
Please enjoy a meal using ingredients from "Fire Country" Kumamoto Prefecture.
2022 June 2nd Thu. ~ July 31th Sun.
* All listed prices include tax
※The photograph is an image
* Menu is subject to change without notice.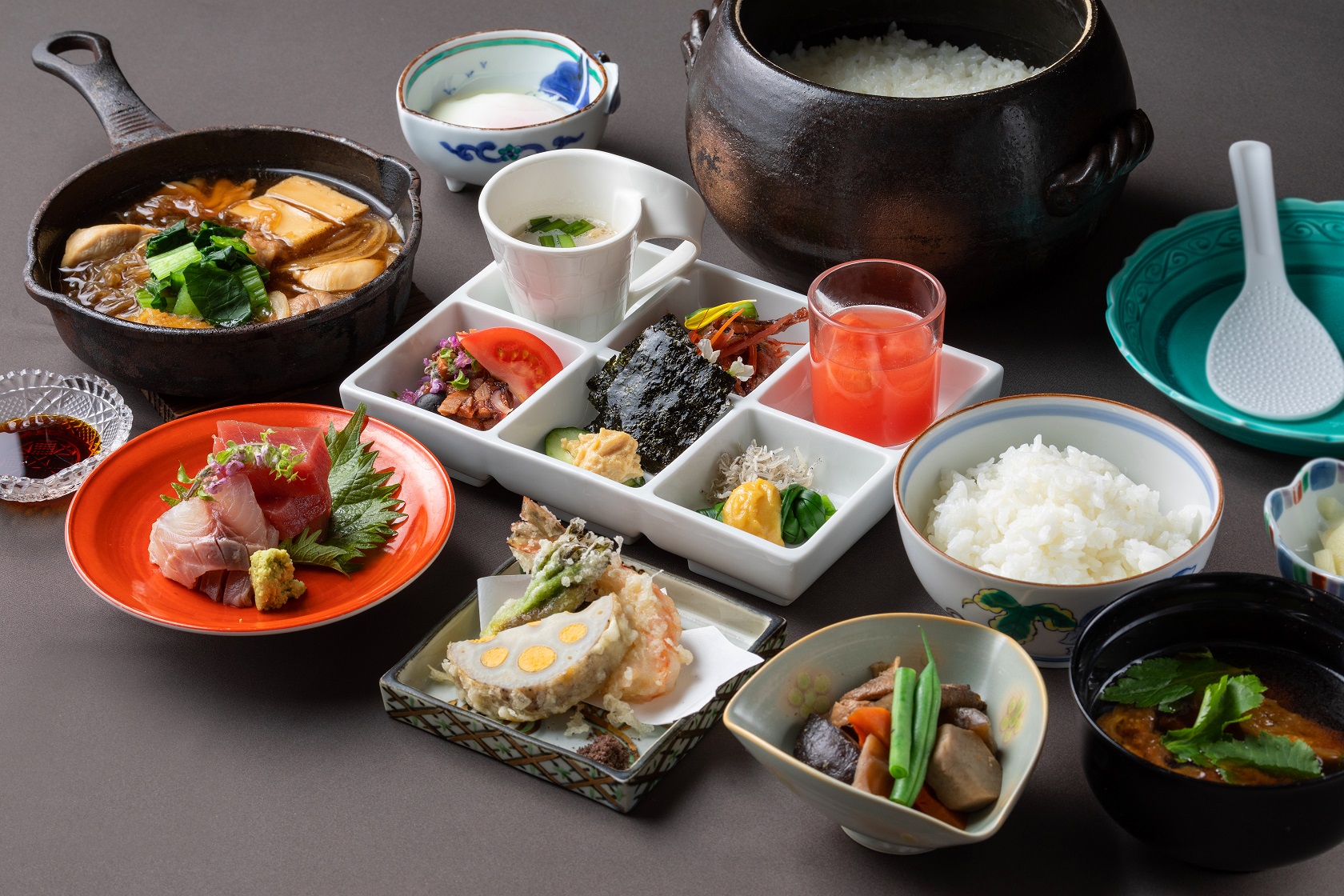 Appetizer Salted tomato and Amakusa vegetable salad

   Steamed chicken and corn paste in chawanmushi

Teriyaki of sablefish

   Shrimp and seasonal vegetable tempura

   Assortment of three delicacies

   Hinohikari rice cooked in a kettle

   Bud soup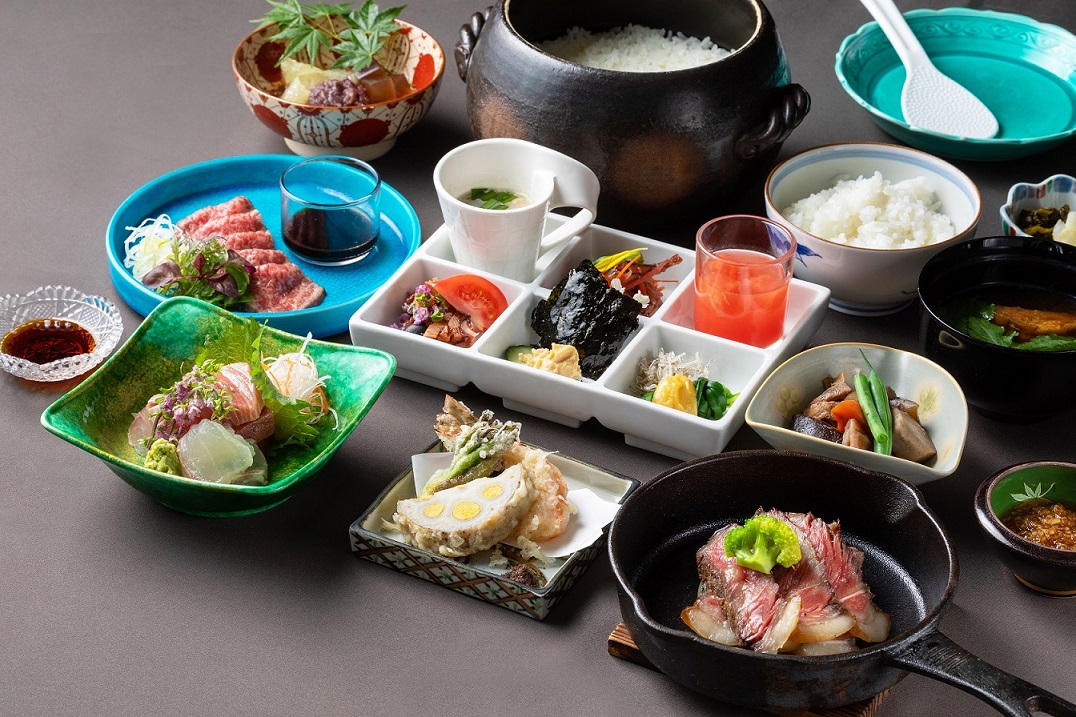 〇Riviera set set 5,500 yen
Appetizer Salted tomato and Amakusa vegetable salad

   Steamed chicken and corn paste in chawanmushi

Sukiyaki of red beef thigh

   Fresh fish sashimi

   Shrimp and seasonal vegetable tempura

   Assortment of three delicacies

   Hinohikari rice cooked in a kettle

   Bud soup

Sweet Kuzukiri
Click here to make a reservation by phone
TEL: +03-3981-3264
Click here for online reservation