From daily use to special occasions
Experience seasonal gastronomy with outstanding ocean view
■ May limited recommended menu
-This month's fish dish-
Flying fish saute Sherry vinegar curry sauce bread or rice 2,420 yen

-This month's meat dish-
Oyama chicken parsley bread crumbs mushroom sauce bread or rice 2,420 yen

-This month's pasta-
Cold fresh pasta with mozzarella kekka sauce 1,980 yen  

* From the left of the photo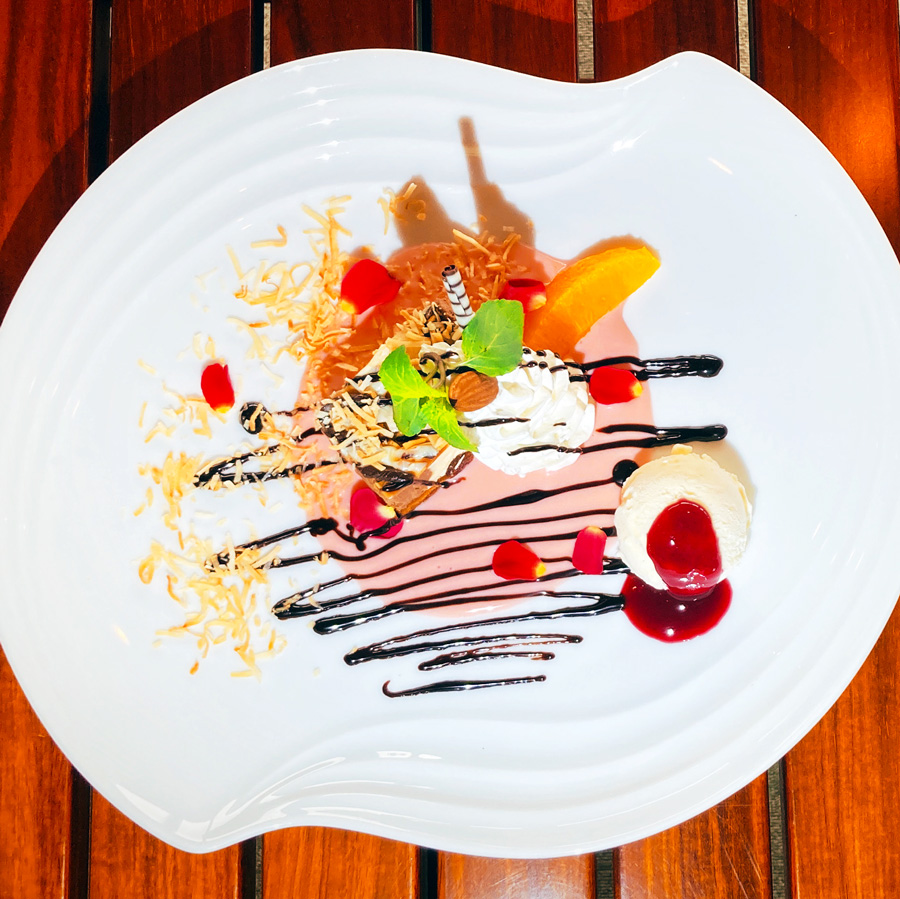 Apricot Chocolatine 1,210 yen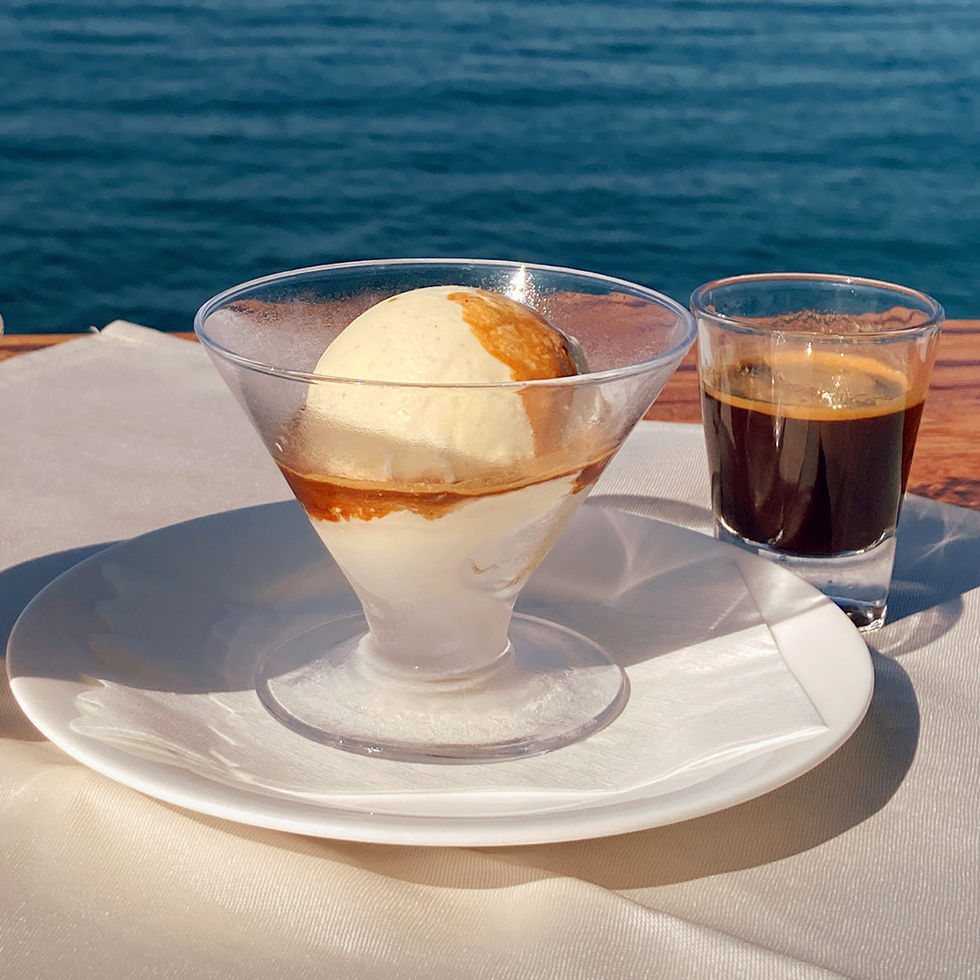 Affogato (espresso vanilla ice cream) 825 yen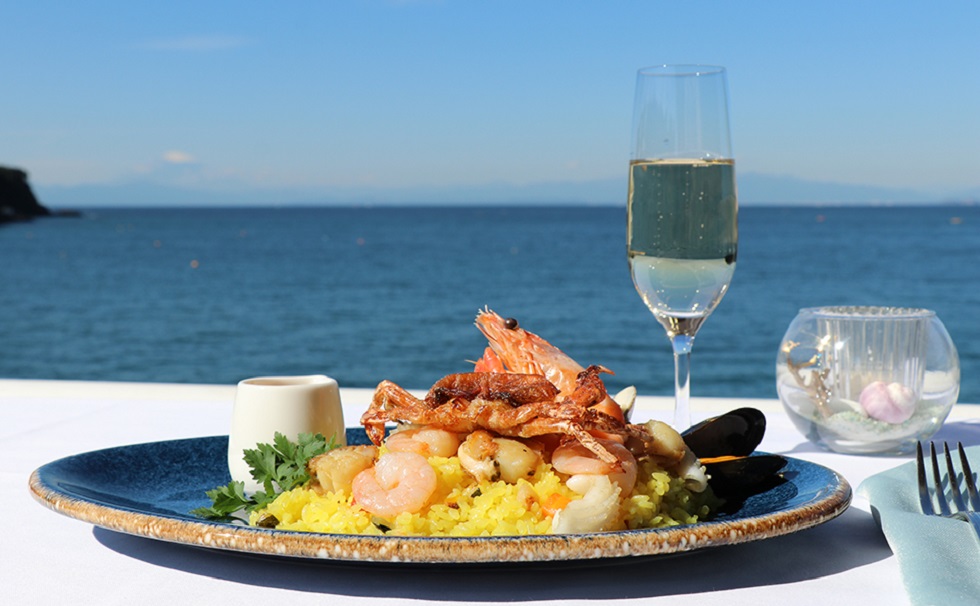 ◆ Recommend ◆ Seabornia Rice
[Fish dishes]
・Seabornia rice 2,420 yen
  Traditional seabonia rice with seafood pilaf and Americaine sauce

・ Seabornia-style aqua pazza bread or rice 2,750 yen

・ Steamed white fish with white wine Plum sauce bread or rice 2,530 yen

[Meat dishes]
・ Grilled chicken onion sauce bread or rice 2,420 yen 

・ Hayama beef 100% hamburger bread or rice 3,300 yen

・ Beef tagliata balsamic sauce bread or rice 3,300 yen

【curry】
・ Seafood curry of seafood 2,200 yen

・ Four yuan pork cutlet curry 2,420 yen

・ Beef curry 2,200 yen

[Raw pasta]
・ Bolognese 1,980 yen

・ Peperoncino of Shirasu from Sajima 2,090 yen

[Hors d'oeuvre]
・Miura vegetable pickles 660 yen

・ Escabeche of eel 770 yen

・ Spanish ham 880 yen

・ Camembert cheese & garlic rusk 880 yen

・ Fresh fish carpaccio style 1,430 yen

・ Homemade smoked beef 1,540 yen

【salad】
・Miura vegetable salad 1,100 yen

・ Miura vegetable half salad 550 yen

・ Marinated salmon and avocado salad 1,265 yen

[Frit]
・Fries potatoes 550 yen

・ Deep-fried Oyama chicken 935 yen

・ Seafood frit 1,100 yen
(Garlic shrimp, squid rings, fried octopus)

[Sandwich & French fries]
・ Seabornia Clubhouse Sandwich 1,870 yen

・ Shrimp, avocado, egg sandwich 1,870 yen

【soup】
・ Seasonal pottage 550 yen

【Bread】
・ Two kinds of bread 330 yen

・ Lightly baked baguette 385 yen

【dessert】
・ Ice cream (vanilla or pistachio) 550 yen

・ Adult tiramisu with espresso 880 yen

・ Affogato (espresso vanilla ice cream) 825 yen

・ Apricot Chocolatine 1,210 yen
Click here for print menu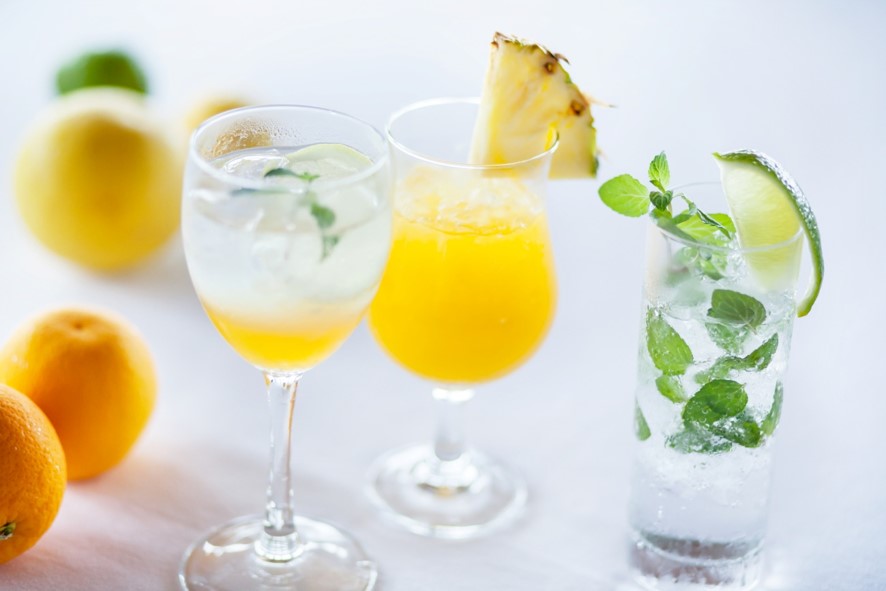 BEER
 ・ Draft beer (mug) 825 yen
 ・ Non-alcoholic beer 660 yen
HOUSE WINE
 ・ Glass wine (red / white) 825 yen
 ・ Bottled wine (red / white) 4,950 yen
    * There is a separate wine list
 ·sparkling wine
       Full bottle 750ml 5,500 yen
 ・Non-alcoholic sparkling wine
       Mini bottle 200ml 1,100 yen
       Full bottle 750ml 3,630 yen
 ・ Various cocktails from 935 yen
   * Please consult with the staff
WHISKY
 ・ Various whiskeys from 880 yen
   * There is a separate list
SOFT DRINKS  550 yen ~
 ・ Homemade lemonade
 ・ Coffee (hot ice)
 ・ Tea (hot ice)
 ・ Cafe au lait (hot ice)
 ·Orange juice
 ・ Mango juice
 ・ Guava juice
 ·Cola
 ·Ginger ale
 ·Oolong Tea
MINERAL WATER  770 yen
 ・ San Pellegrino (with gas)
 ・ Acqua Panna (without gas)
The coffee brand "COSTA COFFEE", which originated in the United Kingdom, is now available at the Seabornia Clubhouse Restaurant.You can also take out, so please let us know.
 ・ Espresso 550 yen
 ・ Original blended coffee (hot ice) 550 yen
 ・ Mild coffee 550 yen
 ・ Flat white (hot ice) 660 yen
 ・ Café latte (hot ice) 660 yen
 ・ Cappuccino 660 yen

* All listed prices include tax.
* We cannot provide alcoholic beverages to minors and customers who drive a car.