Born in Tokyo and raised in Kamakura. At the age of 26, he set the record for 176 days of history, the youngest in the history of a single round of the port. Since then, he has been challenging tough races. In 2007, he became the first Asian to participate in class 5 of the "1OCEANS" solo yacht race around the world, ranking second overall. He has been a leader of the World Natural Heritage Project for Elementary School students for many years, and conveys the importance of dreams and the rigors of nature.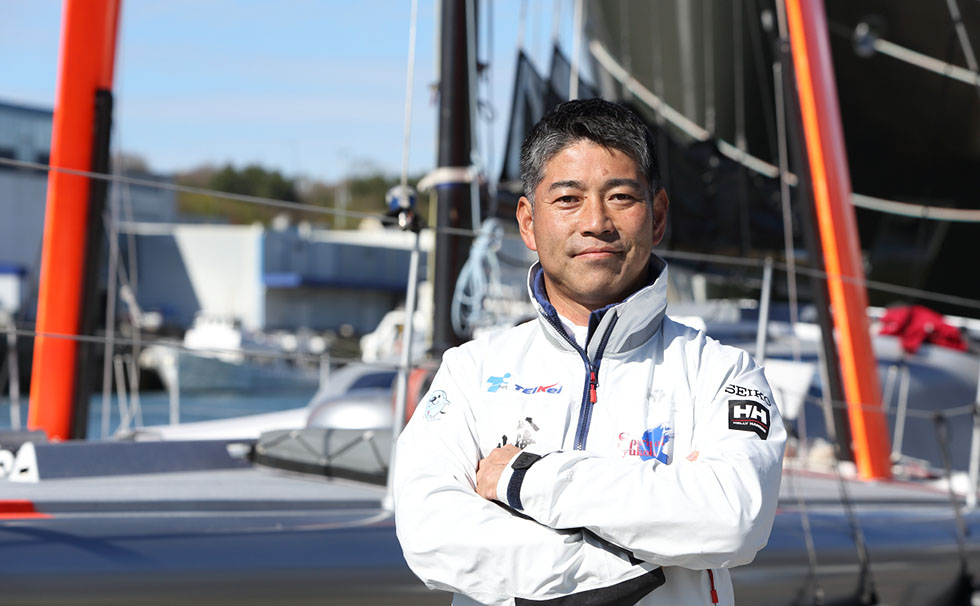 Single non-stop port non-supply Yacht race around the world
The 8th Vendée Globe
First participation as an Asian
This is a solo yacht race around the world without a port call, which was conceived by Philip Janto, who won the BOC Challenge (single yacht race with port calls) twice.The tournament has been held once every four years since 2, and this is the eighth tournament.The race started on November 1989th in 4 from "Les Sables d'Oronne" in Vendée, France, and took about 8 days (about 2016 hours) to go around the world without calling at a single port and without replenishment, and again became the goal point. It is a speed race of a yacht aiming for "Les Sables d'Oronne".