"The one who is not good at embroidery is cute!"
We will hold the first workshop by embroidery artist Hazuki Kozu.You can make only one T-shirt in the world that can only be found here by embroidering one by one by hand instead of using a sewing machine.Even beginners can participate with confidence.Why don't you make one first?
After the workshop, surround Hazuki and enjoy a set lunch in the garden of the teahouse Riviera.

* Please pay 3,520 yen for the set lunch (Kumamoto Fair) separately at the store on the day of the event. As a benefit of the "Workshop with Lunch", we will serve coffee or tea after meals.
【Holding date】
July 20th Wed. 10: 00-12: 00 (reception 9:45)

【place】
Riviera Tokyo 

【Amount of money】
5,000 yen (tax included, material cost included)

【Belongings】
White T-shirt (T-shirts of other colors are also acceptable)
If you do not have a white handkerchief, it is sold separately (1,000 yen)

【Instructor】
Hazuki Kozu
In 1983, she made her debut as an actress, appeared on TV, movies, and stage, and also worked as an essay and radio DJ.She is now a hobbyist and she is an instructor in the embroidery class and founded her own brand "Petit Tailor R-60".She holds an embroidery class twice a month at Roppongi Midtown ukafe. "Introduction to Free Embroidery Workshop with No Rules"


◆ Riviera Life Design Club Contact information
TEL: 03-5474-8008
MAIL: info-lifeclub@riviera.co.jp

◆ Contact information for the day
Please use the above TEL to contact us on the day such as being late.

◆ Cancellation
Please note that cancellations made after 10 o'clock the day before will not be refunded due to the preparation of materials and advance reservations for meals.


<Notes>
Reception deadline: July 15th Fri. Until noon
Cancellation: July 19th Tue. Until 10 o'clock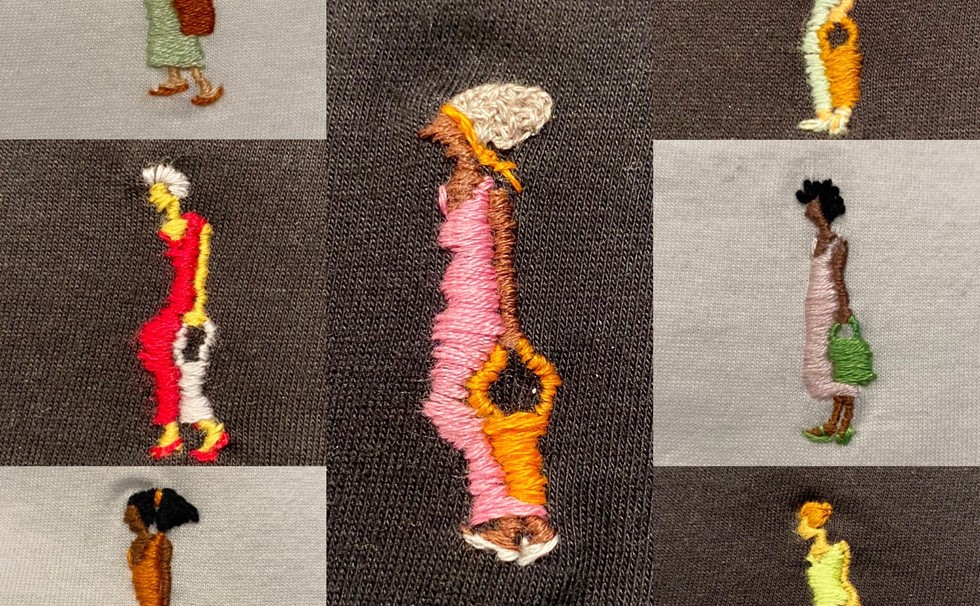 Application for participation
*About new coronavirus infection prevention measures
We take the following measures to prevent the spread of infection and to ensure the safety of our customers and staff.
[Hygiene measures to prevent infection]
1. Alcohol disinfection is regularly performed for restrooms, doors, doorknobs, and handrails to disinfect viruses.
2. We carry out frequent hand washing, gargle, and hand alcohol disinfection of the staff.
3.Temperature measurement is carried out every morning for staff who go to work, and staff with fever are not allowed to work and consult a medical institution.
4. The staff may wear a mask in consideration of your health and safety.
[Request to customers]
1. Hand disinfectants are provided at the entrance of each facility, so please use them.
2. We ask that you wash and disinfect your hands and gargle with the hand wash and alcohol disinfectant installed in the restrooms of the hotel.
3. Please refrain from using the facility if you have the following symptoms. If you feel unwell, tell your local staff immediately.
・ Patients with cold symptoms (sneezing or coughing) or fever of 37.5 degrees or higher
・ Persons with strong fatigue (malaise) or suffocation ・ Persons with cough, sputum, chest discomfort
・ Others who have the possibility of infection with the new coronavirus
・ If you have a family member or a close friend who is suspected to be infected