>> 2022.03.01 ■ Notice of company name change
With the 2022 March 1st, the company name has been changed from Riviera Co., Ltd. to "Riviera Tokyo Co., Ltd."We look forward to your continued support and patronage.
Company name

Key officer

Representative Director, Chairman and CEO Noboru Watanabe
President and COO Akio Kobayashi

Establishment

Capital

Head Office location

3-3-3 Minami-Aoyama, Minato-ku, Tokyo 107-0062, Japan

Offices

5-9-5 Nishi-Ikebukuro, Toshima-ku, Tokyo 171-0021, Japan
Phone 03-3981-3231 FAX.03-3982-0922

5-23-9, Kotsubo, Zushi, Kanagawa 249-0008, Japan
Phone 0467-23-2211 FAX.0467-23-2468

Riviera Minami-Aoyama Building, 3-3-3 Minami-Aoyama, Minato-ku, Tokyo 107-0062, Japan
Head Office Representative 03-5474-8111
Marketing Department 03-5474-8120
Riviera Life Design Club 03-5474-8008

Services

Hotel
Restaurant & Cafe
Produce banquets, conferences and events
Wedding produce
Cuisine
Banquet service
Flower coordination
1950

Opened a restaurant "Hakuunkaku" in front of Rikkyo University in Ikebukuro, Tokyo (currently Riviera Tokyo)

2004

Opened "Seaside Wedding Riviera" in Zushi Marina, Zushi's Riviera
Opened "Grand Blue" restaurant (now Ristorante AO Zushi Marina)

2005

Opened "Seaside Cafe" in Riviera Zushi Marina

2006

Opened Riviera Aoyama in the headquarters building in Minami-Aoyama

2010

Riviera Seabornia opened in Riviera Seabornia Marina

2012

Grand opening of "BLUE VISTA RIVIERA" in Riviera Zushi Marina

2013

Opened Riviera Cafe Green Style in Ikebukuro

2015

Business alliance with RON HERMAN
Launched "RIVIERA WEDDING Ron Herman" brand at Riviera Zushi Marina
Opened "Ron Herman Cafe Zushi Marina" in Riviera Zushi Marina

2017

Opened "Ristorante AO Aoyama" in Minami-Aoyama head office building
Opened "Shonan Beach FM" satellite studio in Riviera Cafe "Green Style"
Started adult jazz live "Forest Jazz" at Riviera Tokyo

2018

Opened "Cha-ryo Riviera Garden" in Riviera Tokyo

2020

Grand opening of "MALIBU HOTEL" and "MALIBU FARM ZUSHI MARINA" in the Riviera Zushi Marina
Riviera Tokyo (event venue)
Located right next to Ikebukuro Station, with a green environment and a relaxing space, Riviera Tokyo can be used for parties, banquets, conferences, entertainment, exhibitions and any other purpose. There are also spacious gardens, terraces and calm private rooms in the hall. We will coordinate according to your wishes.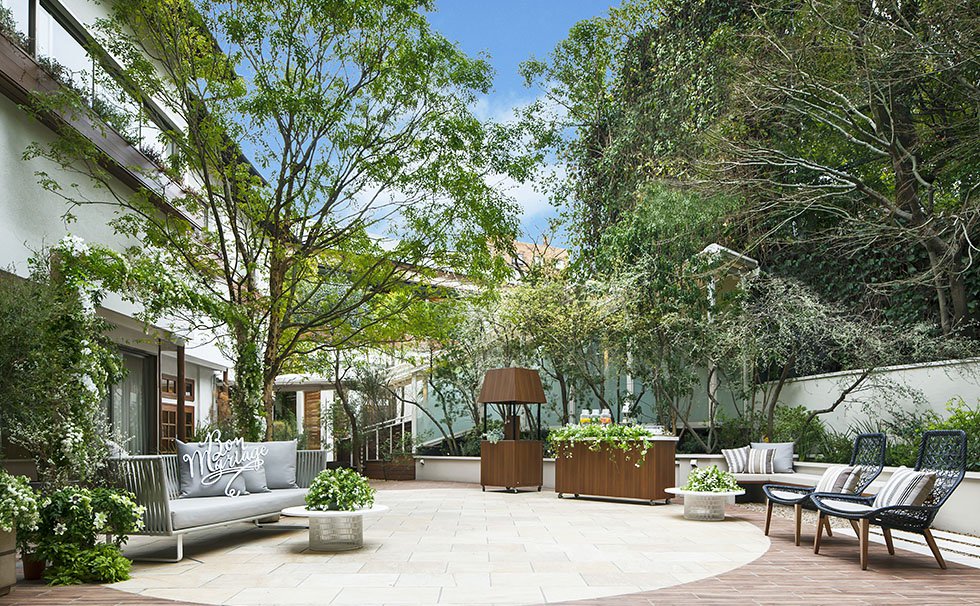 Teahouse Riviera Garden (Restaurant)
This restaurant is a modern Japanese restaurant with a lush garden adjacent to the city center. We propose seasonal dishes, centered on seafood and vegetables grown in our own vegetable garden, with particular attention to the production area. We will arrange a quiet environment so that you can relax at lunch time and welcome you with a friendly service style.
View the garden of the teahouse Riviera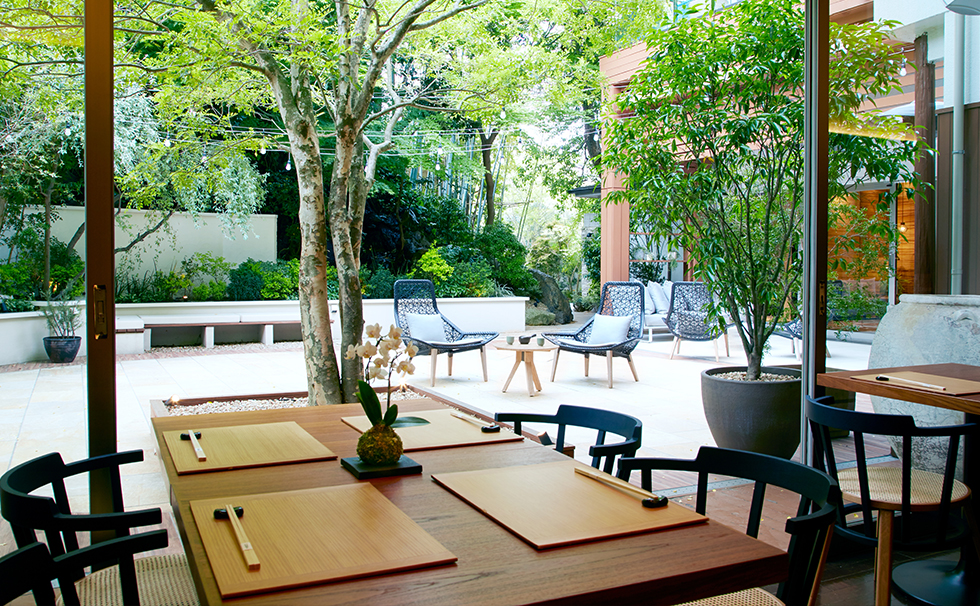 Riviera Tokyo is surrounded by rich forests that you cannot imagine as a city. A relaxing space welcomes guests, including a house-like venue with a large garden, a venue reminiscent of an overseas resort, and a venue with an open kitchen. Outdoor parties and lively activities are also attractive. A new wedding scene is born from the Riviera Forest.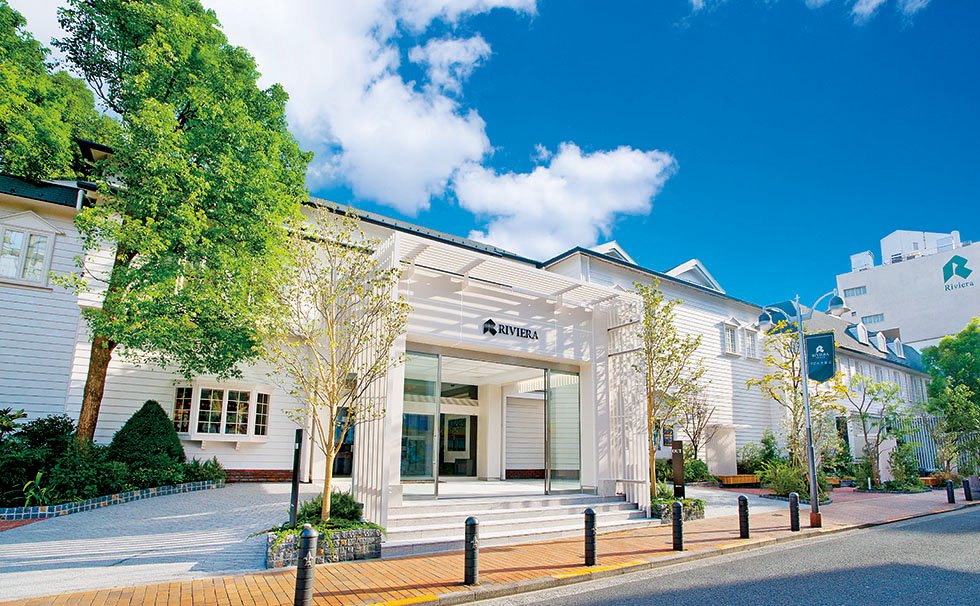 A small luxury hotel standing on the sea, with the concept of "do nothing". Only 11 guest rooms, all of which are 50 square meters or more, are highly sophisticated and sophisticated hospitality that can be realized. We also have an in-room spa by CLAYD for a quality time at the hotel. We will guide you to an extraordinary world where you will stay with the great nature.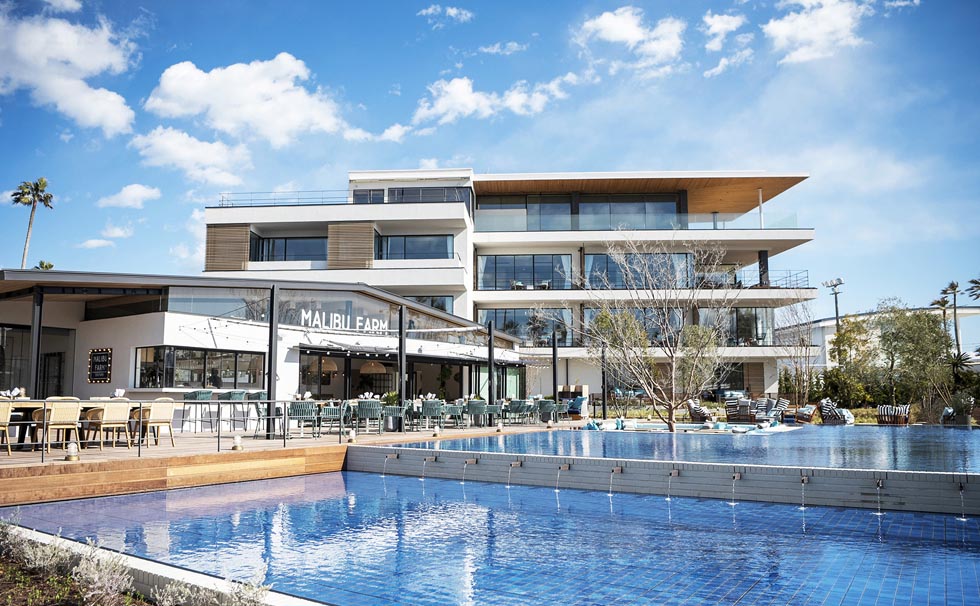 Riviera Zushi Marina (event venue)
The Riviera Zushi Marina, where you can enjoy the ultimate resort atmosphere within 1 hour from the city center. The vast garden and ocean view venues are ideal for parties and events where you want an extraordinary feeling. In addition, we also offer activities unique to the Marine Resort upon request.
See the Riviera Zushi Marina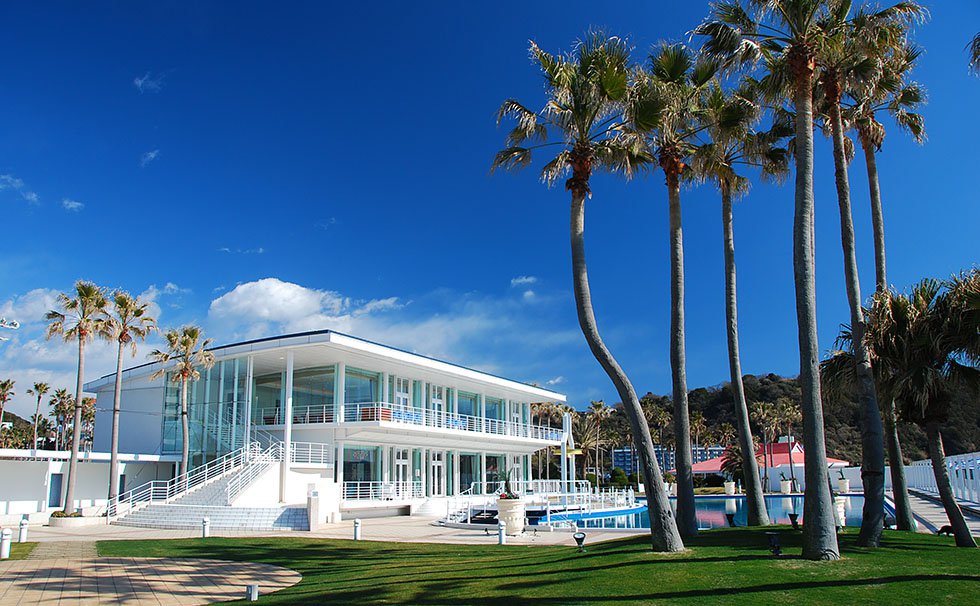 Ristorante AO Zushi Marina (Restaurant)
Dining at a marine resort where you can overlook the blue sea from any seat. Please enjoy the creative Italian cuisine of locally produced pond using seafood caught in Sagami Bay, vegetables from our own vegetable garden, Kamakura vegetables, Hayama beef, etc. We will welcome you slowly in a sophisticated space that is suitable not only for ordinary meals but also for special anniversaries.
View Ristorante AO Zushi Marina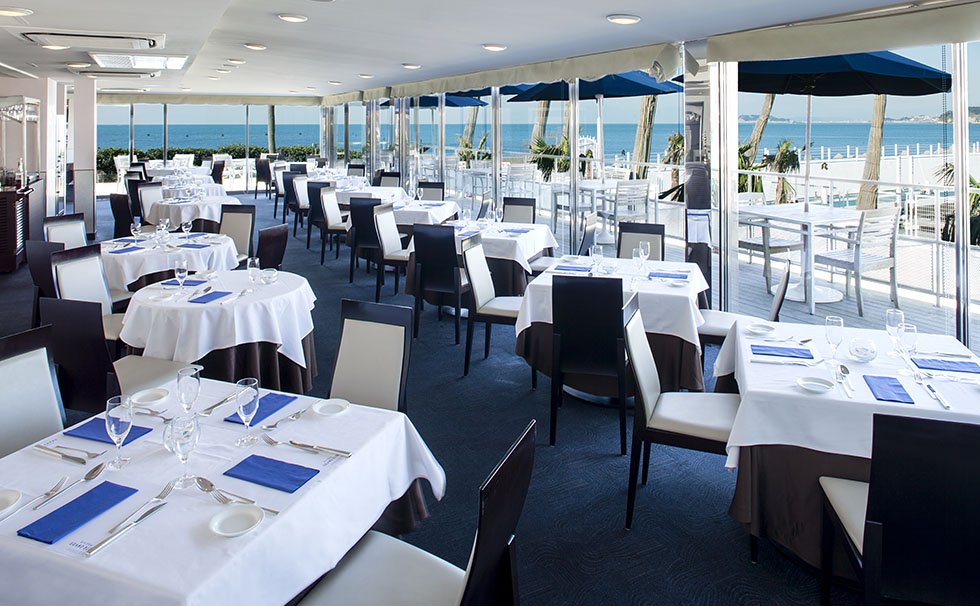 Malibu Farm Zushi Marina (Restaurant)
The first restaurant in Japan to feel the breeze of LA Malibu. The view from the terrace, which has a large basin connected to the sea of ​​the marina, gives you a feeling of liberation as if you were visiting an overseas resort. With the concept of "FRESH, ORGANIC, LOCAL" advocated by owner chef Helen Henderson, enjoy fresh local Shonan ingredients and enjoy the taste recipes unique to the Zushi store and Japanese-only menus.
View Malibu Farm Zushi Marina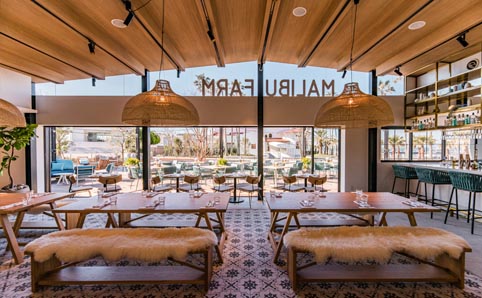 Riviera Zushi Marina (wedding)
About an hour from the city center, leave your daily life to a paradise nestled in the blue sea. The Riviera Zushi Marina offers a resort wedding occupying a prime location. Chapels and venues filled with natural light all have ocean views. Not only the garden ceremony, but also the cruising party, it is a luxury only in this place.
See the Riviera Zushi Marina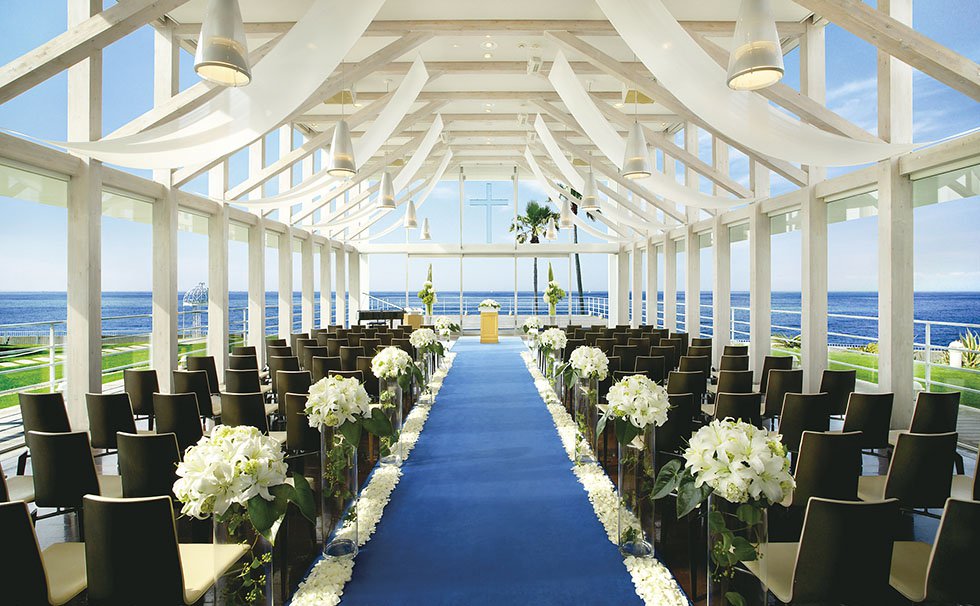 Riviera Wedding Ron Herman (Wedding)
Zushi, Kanagawa (Kamakura, Shonan) Wedding information at "Riviera Wedding Ron Herman".
View Riviera Wedding Ron Herman