We will propose a venue equipped with the latest acoustic lighting equipment that sounds beautifully like a music hall.
Please see the usage fee on the party venue page.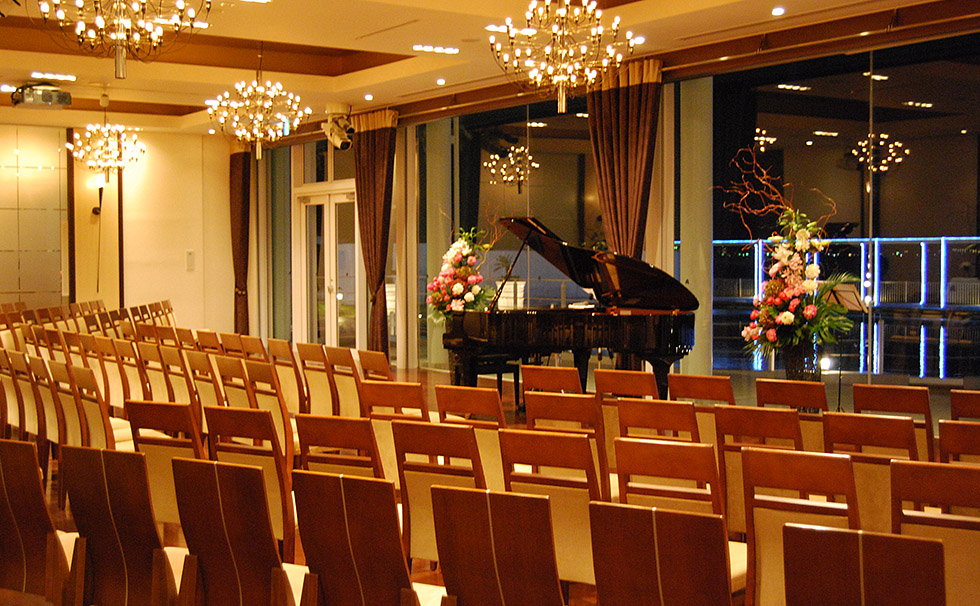 Plan usage time is 2 hours (between 10:00 and 21:00). If the time is extended, an extension fee will be required.
Available venues vary depending on conditions. Please feel free to contact us.