A special poolside at the Riviera Zushi Marina where the setting sun sets on the horizon.The dress code for the white party that originated in Saint-Tropez, Southern France is "all white".Enjoy soulful music and dinner while feeling the sea breeze during the long summer nights.We will give you a nostalgic number that adults will get on the rhythm.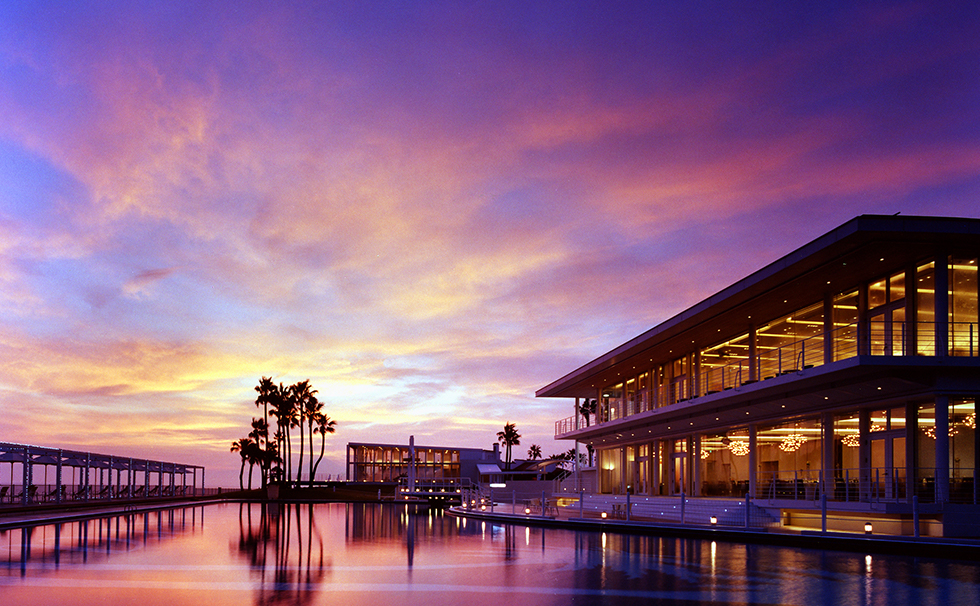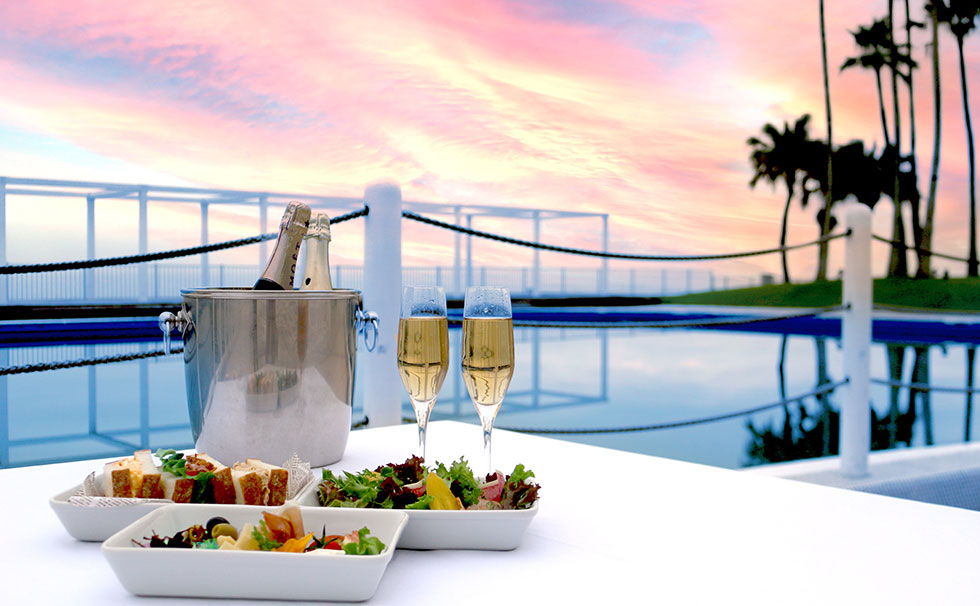 * It is not possible to specify the location of the seat. * Drinks are not included.Please purchase separately at the drink booth inside the venue.
【Holding date】
August 7th Sat. 16: 30 ~
Reception: 16: 00- @ Ocean Suite

[Fee]
・ One person (with live ticket and dinner box) 11,000 yen (tax included) ~
・ Admission fee for a well-behaved dog is 1 yen (tax included)
 * A part of the sales will be donated through an NPO organization.
・ Cabana VIP booth (up to 4 people) 1 booth 16,500 yen (tax included)

[Reservation]
Online complete reservation system (reservation site opens at 7:9 on 15/XNUMX)

【Dress code】
All white
Create a white world by the pool with white coordination

【seat】
・ Flat seats (per person)
・ Cabana VIP booth (up to 4 people)
 * For both flat seats and VIP seats, if there are 4 or more people, the table will be separated for every 4 people and set next to each other.
 * Both can be accompanied by a pet dog
Click here for reservation
* If additional recruitment is possible after "sold out" on the reservation site, it will be posted on SNS (Facebook and Instagram).
The appearance of Sons of soul, which is also popular on cruise ships, has been decided.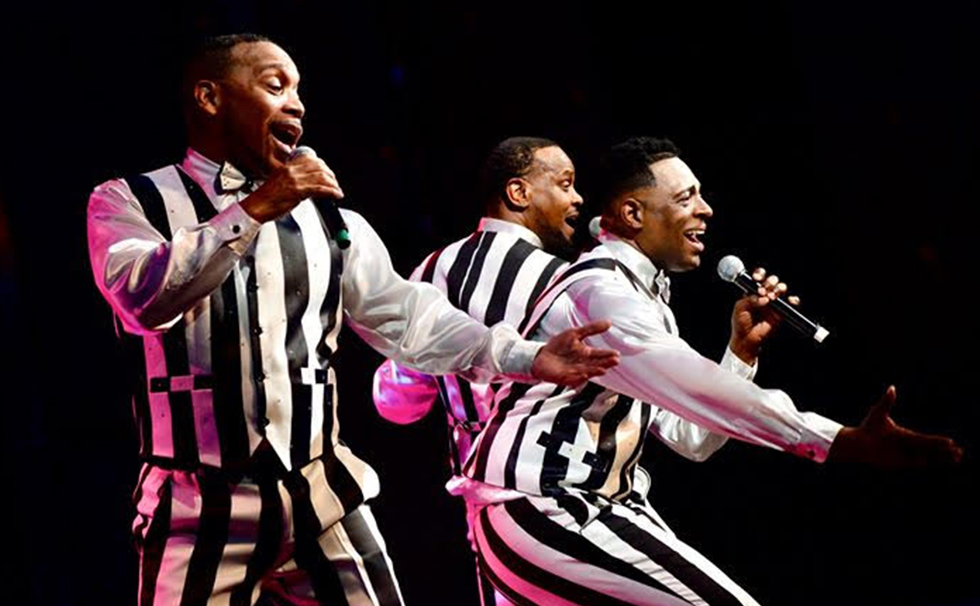 We will deliver covers of nostalgic soul numbers of the 70's and 80's that adults will involuntarily get on the rhythm.
【Performer】
 Sons of soul

【musics】
・ Earth Winds and Fire "September"
・ Michael Jackson "You Are Not Alone"
・ Kool & The Gang "Celebration"
な ど
DJ TSUBASA with ZANE will appear.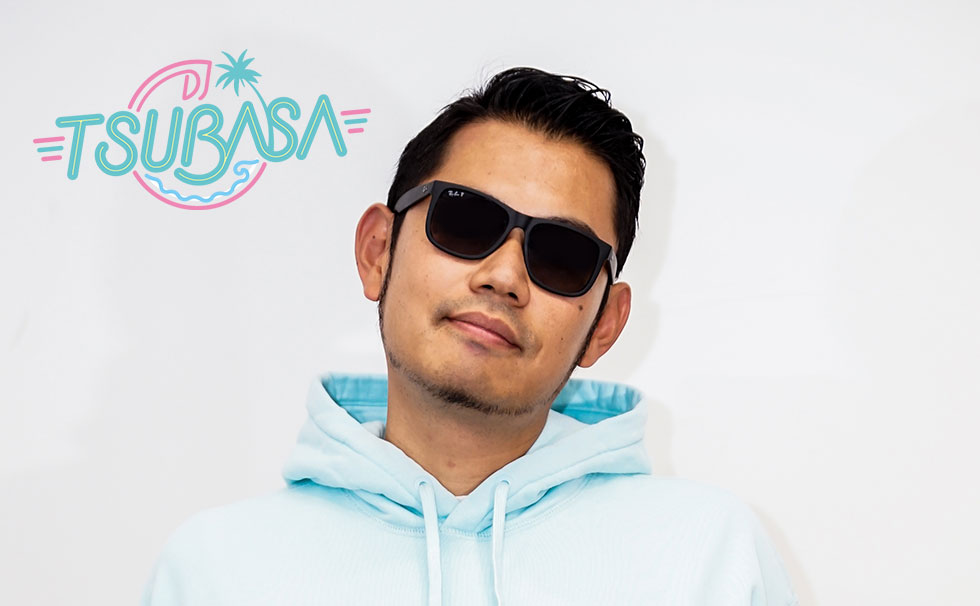 We will create a comfortable space with various plays according to a wide range of age groups.
[Career of DJ TSUBASA]
2014 NOMAK China Tour (Beijing / Shanghai) Appearance
2017 AISHA Performed at Portland State University LIVE
2016/2017 YOKOHAMA COUNTRY & ATHLETIC CLUB Countdown Party appearance
2019 ZUMBA®︎ Instructor Convention 2019 After Party @Orland Appearance
<Please read before visiting>
☑ Please note that dogs that become aggressive when they see people or other dogs are not allowed to enter.Also, please vaccinate your pets.
☑ If you are traveling with a dog older than 91 days, be sure to attach the rabies injection certificate and tag in a visible location.
* Rabies occurs all over the world except in a few countries including Japan.Many people die every year from all over the world due to a terrifying zoonotic disease that cannot be helped if it becomes ill.The Rabies Prevention Law requires registration and annual rabies injections for domestic dogs aged 91 days or older.For more information, please contact the health center in your jurisdiction.
☑ Be sure to attach a lead inside the event venue.Also, be sure to keep the lead short as long leads are dangerous.In the unlikely event that a problem occurs inside the venue, the parties will be responsible for dealing with it.
☑ Please note that the content of the event is subject to change.
☑ The parking lot may not be available, so please use public transportation as much as possible before coming to the venue.
☑ Please prevent and dispose of excrement so as not to cause any inconvenience to local residents.
☑ We recommend that you bring your own drinking water for pets.
☑ The organizer is not responsible for any troubles related to pets in the venue.
☑ Please note that there are some places where pets are not allowed to enter.
[Remarks]
·It is a complete reservation system.
・ Tickets will be sold only for seating.
・ Please cooperate as you will be asked to fill in the health consent form (name, address, mobile phone number, email address or LINE) when you come to the venue.
・ Those who do not wear a mask cannot come to the venue on the day of the event.Always carry a mask with you.
・ Please cooperate with the temperature measurement on the day.
・ Please pay the fee online at the time of booking.Drinks will be charged at the time of ordering on the day.
・ When it rains, we will change to indoors.In that case, please note that dogs are not allowed.
・ In case of cancellation due to unavoidable circumstances (natural disasters such as typhoons, social conditions, etc.), a full refund will be given.Notification of cancellation will be made on this site and facebook / Instagram.
・ Please note that we cannot accept cancellations due to customer's convenience.If you wish to give up your seat, please be sure to contact the Riviera (Event Desk Phone 0467-23-0028).
・ Children can also participate. Children up to 3 years old are free of charge if there are no seats (no meals provided), and per person if there are seats (with meals provided).
・ A fee will be charged per person for 4 years and older.
・ In the venue, our staff may take pictures and videos and the customers may be reflected.
Please understand that it may be distributed on SNS on the day of the event and may be posted on advertisements, WEB, SNS, etc. after the event.

[FAQ about charges]
Q: Does the price per person include drinks?
A: Not included.Please order by order.

Q: How to calculate the charge?
A: (11,000 yen per person x number of people) + (pet dog 2,200 yen x number of heads) + (Kabana VIP booth 16,500 x number of booths)

[FAQ about Cabana VIP booth]
Q: How to reserve the Cabana VIP booth?
A: Please note that the number of Cabana VIP booths is limited, so we may not be able to provide them if there are a large number of requests.If you wish, please write "Kabana Hope" in the remarks column of the payment screen.If available, the Riviera will contact you and the Cabana VIP booth fee will be paid in cash on the day. )

[FAQ about donations]
Q: Does donating part of the sales cover the entire event?
A: Only dog ​​entry fees are eligible.

Q: What is an NPO organization?
A: This is the NPO Riviera Future Creation Project.

Q: Where will the donation be made?
A: We will take care of it once in the NPO Riviera Future Creation Project and donate it at the end of the year.At that time, the Riviera will send the donation destination.
* The event will be held with safety measures for new coronavirus infections.We ask for your understanding and cooperation in safety measures such as alcohol disinfection and wearing masks when visiting the venue.
Riviera's new corona measures