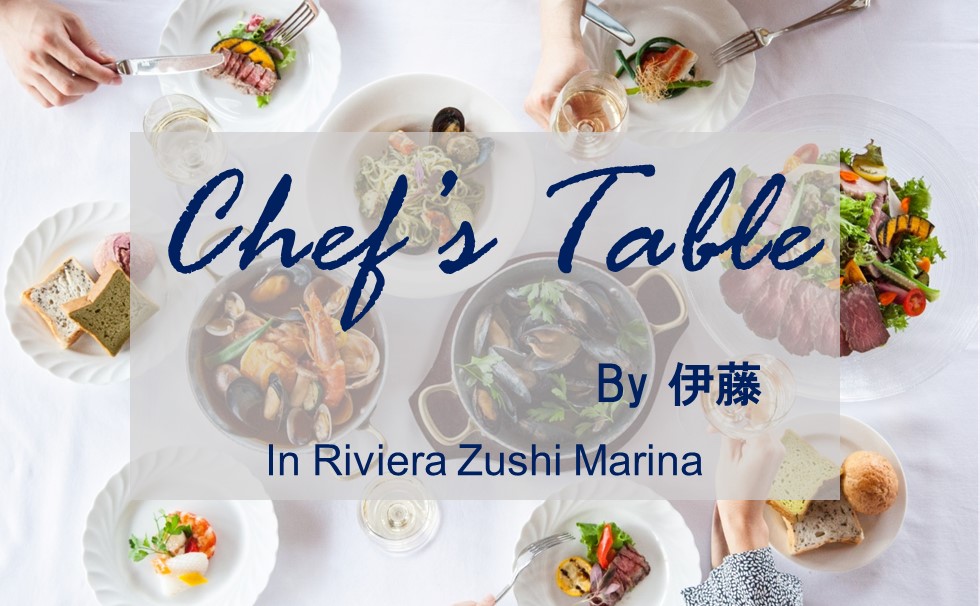 Ito, the chef of Riviera Zushi Marina, will hold a special dinner party to enjoy the season.
We will entertain you with a modern arrangement of traditional Japanese food that has been passed down from the restaurant "Hakuunkaku" in the history of 70 years.
March 21st Sun. 13: 00 ~
June 27th Sun. 17: 00 ~ "
Tentative) August 11th (holiday / Wednesday) -14th Sat. Lunch & Supper
~ Phantom luxury fish Que Nabe no Kai ~
【Holding date】
February 23rd (holiday / Tuesday) 16: 00 ~

[Fee]
12,000 yen per person (tax and service charge not included)
In the early spring when the cold remains, we will prepare a course meal that warms your mind and body, using plenty of the phantom high-class fish "Kue".
《Riviera Zushi Marina Chef Yasuhiro Ito》
After serving as the deputy chef of "Riviera Tokyo", he has been serving as a "food diplomat" at the Japanese Embassy in Greece since 2010, serving important people around the world as a chef at the official residence and spreading Japanese food culture to the world. Served.In recognition of his achievements, he was certified as an "excellent official residence chef" by the Minister for Foreign Affairs.Based on the traditional "Japanese" of the Riviera, he continues to pursue dishes that sometimes combine the "Western" that he obtained in Europe.
[Phoneephone reception] 11: 00-18: 00 (9: 00-19: 00 on Saturdays, Sundays and holidays) 
[Regular holiday] Tue/Wednesday
Chef's Table by Okano in Riviera Tokyo
Here