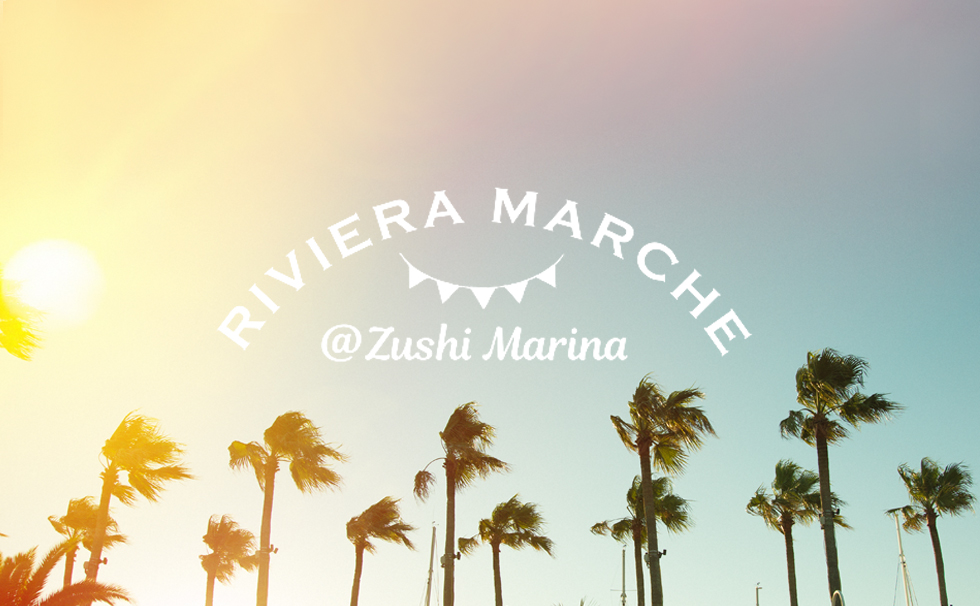 Buy happy things for your body, eat and smile at Events.
Welcome to the Riviera Marche @ Zushi Marina, where you can enjoy the sea breeze.
*Notice*
Considering the prevention of the spread of the new coronavirus infection and the safety of customers, shoppers and staff,
March 7th Marche will be canceled.
【next time】
July 5th Sun. Theme "Hawaiian" 11: 00-15: 00
* Event details and schedule / time are subject to change without notice

【date held】
Not held in August
September 6th Sun. Normal Marche 11: 00 ~ 15: 00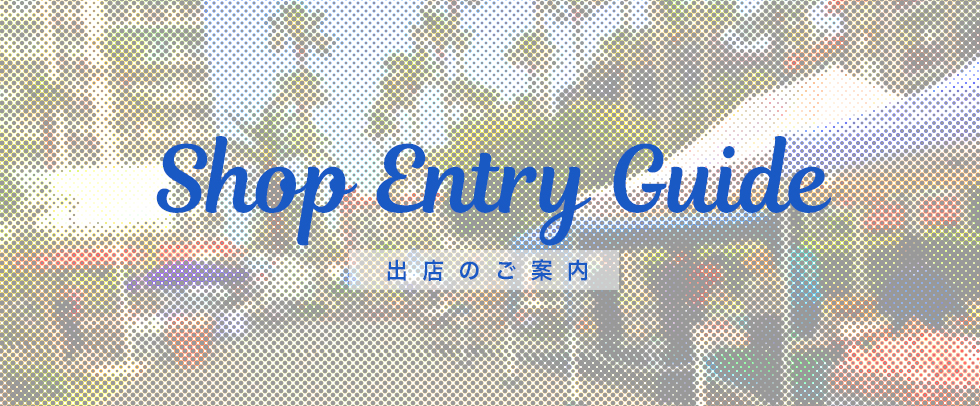 We are looking for shoppers who will liven up the Riviera Marche together!

The monthly Riviera Marche
Bio / Seaside / Local
Under the concept, you can enjoy while feeling the sea breeze
Local events.

ー Bio ー
Good for the body
ー Seaside ー
What suits the sea
ー Local ー
Local production
Date (planned)

June 7th Sun. Normal Marche 11: 00-15: 00 * Cancelled
July 5th Sun. Theme "Hawaiian" 11: 00-15: 00
* Event details and schedule / time are subject to change without notice
[Applications are accepted at any time by E-mail or FAX]
Riviera Zushi Marina Sales Department Riviera Marche Section
* Notice of temporary closure and business change at Riviera Group facilities
2020 April 7th Tue. Following the emergency declaration from the Japanese government, we will be closed for the following period to prevent the spread of new coronavirus infection.
Holidays: April 8th Wed. ~ May 31st Sun.
We cannot accept inquiries by phone or email during the holidays.
Please contact us after June 1st Mon.
We apologize for the inconvenience, and thank you.
* Regarding future store openings
We are currently considering holding a Marche. As soon as the event is decided, we will be recruiting store openings on this page, so please wait for a while.
If you would like to open a store, please check the terms and conditions and send the application form by e-mail or fax.
The person in charge will contact you shortly.

* Please download both the terms and application form below.
* Depending on the contents of the store, it may not be possible to meet your request. Please note.
* If you apply by e-mail, please send the application form as an Excel file.
---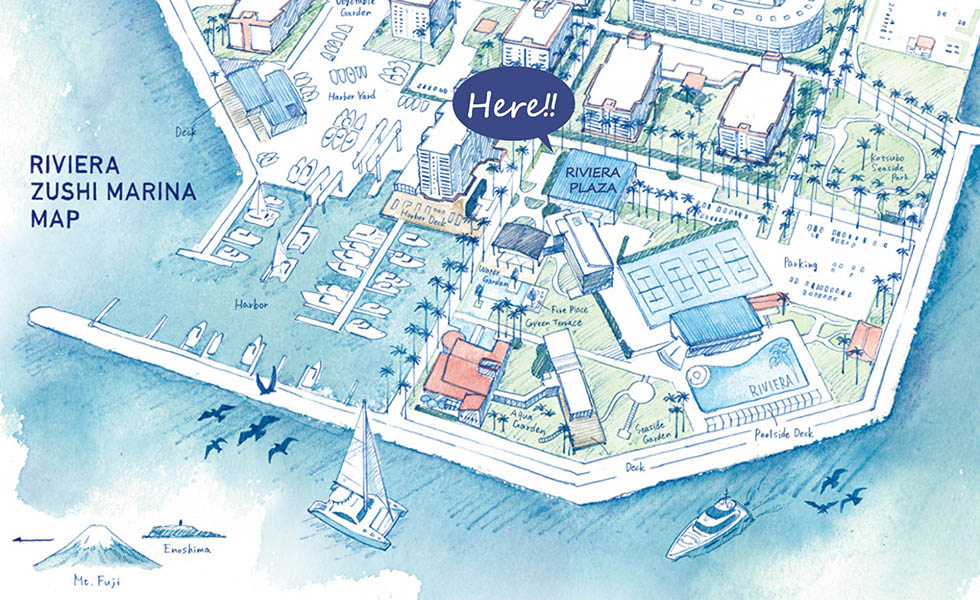 Parking lot available * There is a limit to the number of parking lots. Please use public transportation when you arrive.
| Reservation / Contact |
Riviera Zushi Marina Sales Department
TEL. 0467-23-0028

| Location |
Riviera Zushi Marina
249-0008-5 Kotsubo, Zushi City, Kanagawa Prefecture 23-16