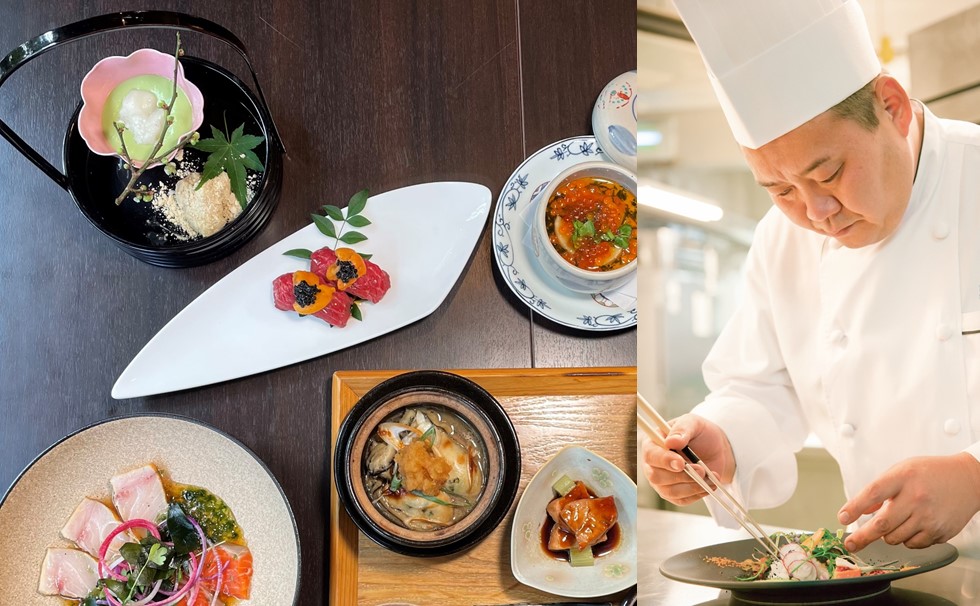 -Enjoying swordfish and shark fins-Meeting to eat the blessings of the sea in Kesennuma, Miyagi-
【Holding date】
April 25th Sun. 12: 00 ~

[Fee]
7,000 yen per person (tax and service charge included)

Miyagi Prefecture is highly regarded for its variety and quality of seasonal food, which is called "Foodstuff Kingdom Miyagi".Among them, the kaiseki full-course meal is mainly made of swordfish and shark fin from Kesennuma, which boasts the largest catch in Japan.This collaboration has been realized in order to stimulate demand for foodstuffs that has fallen due to the impact of the new corona and to support reconstruction activities as a milestone 10 years after the Great East Japan Earthquake.
[Introduction]
〇 Soft boiled Ezo abalone The scent of the shore

〇Pickled Miyagi salmon and swordfish

〇 Steamed shark fin egg with dried shrimp and umami soup stock of dried scallops

〇Sendai beef roasted with spring grilled vegetables

〇 Date Masamu's kettle cooking and small bowl
~ Boiled swordfish ・ Soft boiled beef tongue ・ Boiled cod roe with cut kelp ~

〇 A plate of cherry blossoms that is a little late in Sanriku
~ Sakura Marshmallow ・ Sakura Mochi ・ Strawberry Anmitsu Cherry Jelly ~
《Riviera Chef Shinji Okano》
After training at "Japanese Cuisine Choya" and "Hotel Rikyu", he became the deputy chef of "Riviera Tokyo" following the restaurant "Hakuunkaku" which opened in 1950.After serving as the chef of the Riviera Zushi Marina, he has been appointed as the head chef of the domestic "Riviera" kitchens.Although it is based on traditional Japanese cooking techniques, it is not bound by the framework of "Japanese" and combines tastes from all over the world, and is highly evaluated by domestic and foreign customers.
[Phoneephone reception] 11: 00-18: 00 (9: 00-19: 00 on Saturdays, Sundays and holidays) 
[Regular holiday] Tue/Wednesday