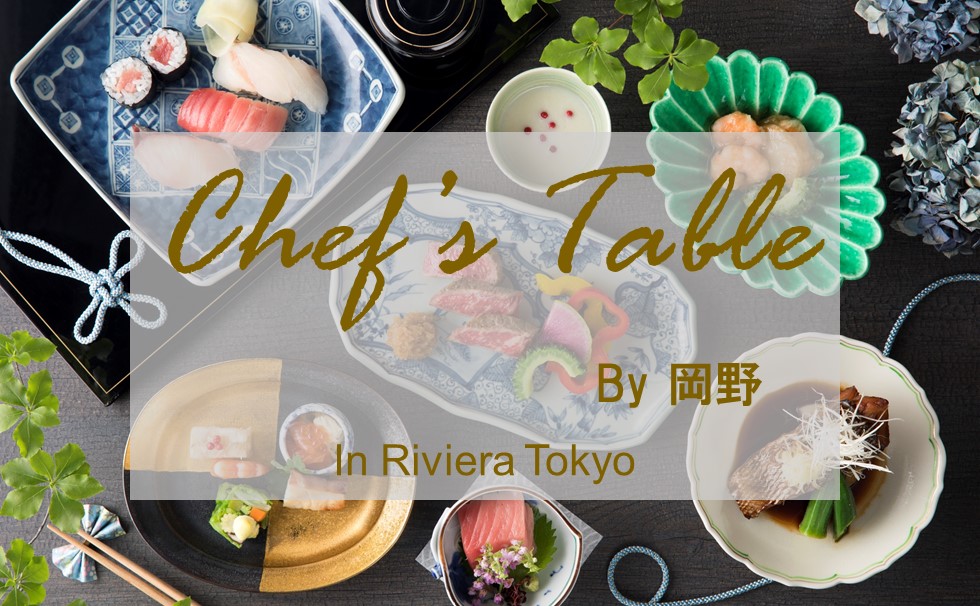 We will hold a chef-sponsored "Chef's Table" where you can enjoy a relaxing meal with a small number of people on the theme of seasonal and seasonal ingredients.
Okano, the chief chef of the Riviera, who has cherished the "relationship" with the producers connected from the "seasonal" event that introduces the culture and history of Japan, has been in the history of 70 years since the restaurant "Hakuunkaku". We will entertain you with traditional Japanese food that has been passed down.
~ Crab and oyster eating party ~
【Holding date】
November 23rd Tue. Reception 11:30 Start 12:00

[Fee]
9,000 yen per person (tax and service charge included)
Anticipate the taste of winter in the beautiful season of autumn leaves.A luxurious event where you can enjoy both crabs and oysters, which are popular in winter, is a valuable opportunity to enjoy the tasteful course of Okano, the head chef of the Riviera Group.Please enjoy while being healed by the urban forest.
[Introduction]
Chawanmushi wrapped in the umami of oysters

Crab and autumn seasonal vegetables vinegared food

Fresh fish sashimi from Ehime Yawatahama

Grilled oysters over charcoal

Lotus root bun pork kakuni crab ankake

Beef shabu-shabu, oysters and seasonal aroma

Crab tempura grilled rice ball chazuke

Autumn-colored water confectionery

* Subject to change without notice depending on purchasing status.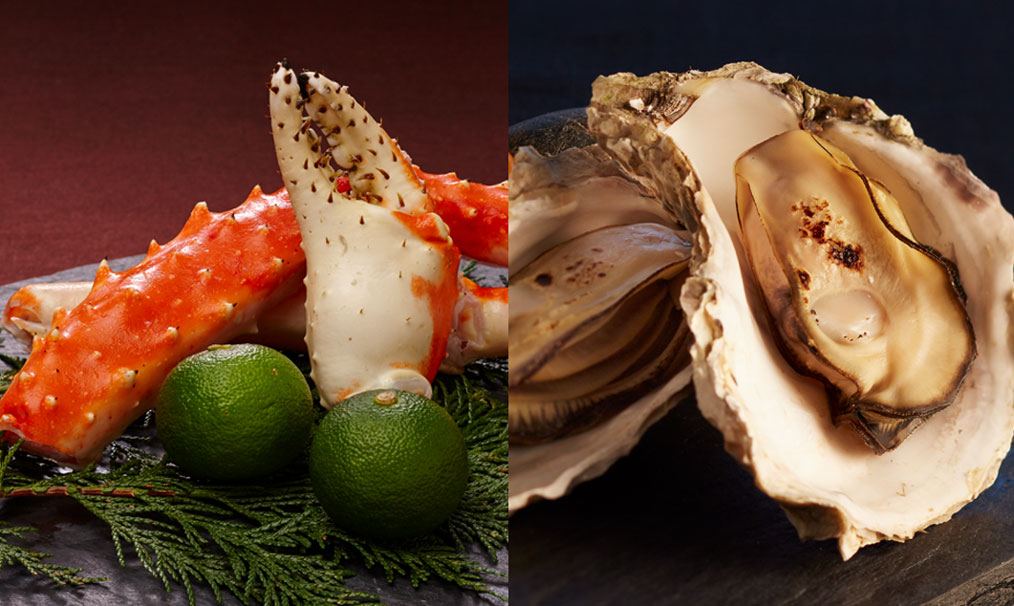 《Riviera Chef Shinji Okano》
After training at "Japanese Cuisine Choya" and "Hotel Rikyu", he became the deputy chef of "Riviera Tokyo" following the restaurant "Hakuunkaku" which opened in 1950.After serving as the chef of the Riviera Zushi Marina, he has been appointed as the head chef of the domestic "Riviera" kitchens.Although it is based on traditional Japanese cooking techniques, it is not bound by the framework of "Japanese" and combines tastes from all over the world, and is highly evaluated by domestic and foreign customers.
[Phoneephone reception] 11: 00-18: 00 (9: 00-19: 00 on Saturdays, Sundays and holidays) 
[Regular holiday] Tue/Wednesday